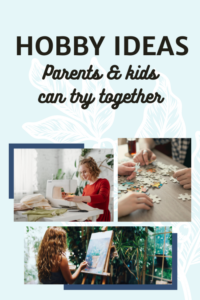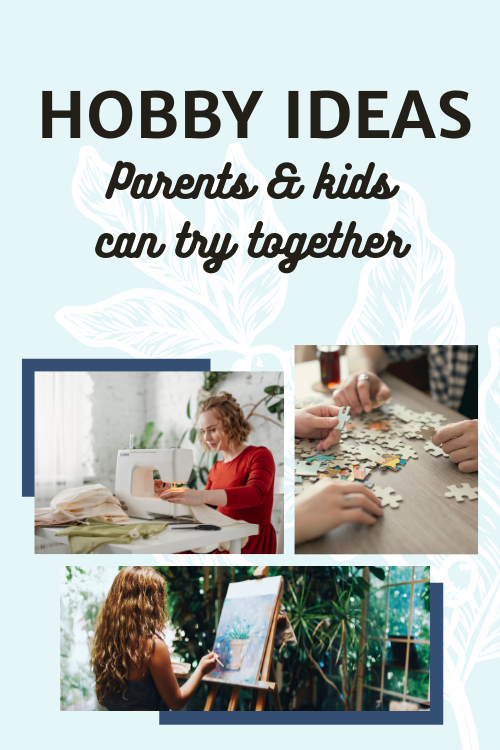 Having kids is one of the most amazing things that can happen to you! But it also takes a lot of work to raise them right. Because being a parent requires so much energy, sometimes parents fall into the traps of doing the same old things for family time, and not developing their kid's interests as much as they could be. While there is something to be said about just kicking back and watching a family-friendly movie, there are some fun and useful hobby ideas parents and children can try for a more meaningful and constructive quality time spent together.
---
For more on this topic, check out the full Winter Activities collection
---
Sewing
Kids may love picking out unique cloth to design their own stuffed animals with. While their mothers might get excited about helping them sew on buttons or embroider. It doesn't have to be anything crazy—just something simple like a pillow or the stuffed animal idea. If you're completely new to sewing too, there are a lot of great getting started sewing books you can read through, and projects you can begin right away for beginners.
Besides developing creativity, sewing is an activity that requires attention to detail. It teaches precision and patience. And, on top of that, it's an incredibly useful skill to have. Teaching your child to put in the effort and have patience if they want to create something beautiful is a lesson worth teaching.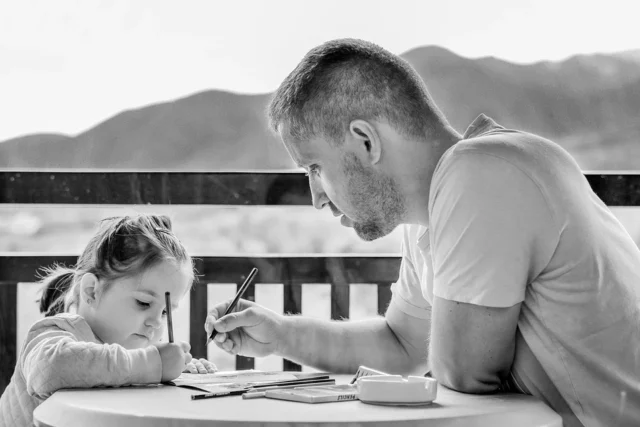 Painting
Speaking of creativity, there's nothing that brings it out as much in people as painting. Depending on your child's age, you might want to try finger painting or using sponges. Brushes or even spatulas can be great options as well. The great thing is that painting can teach your child how to make a vision become a reality. Of course you will need to take it one step at a time. Discovering all the layers your painting needs in order for it to come out the way you want.
You can have a theme night where everyone has to paint the same thing on different canvases, like a tree for example. Or, you could get one larger canvas and have the whole family add their own personal touch to it. It's also a great way to decorate your home without spending too much money on art. And what a special keepsake to display for years to come!
Playing Chess And Board Games
If you're looking for something that's a little more intellectually stimulating than just doing arts and crafts, this is the way to go. Of course, there aren't many things that sharpen logic and critical thinking as playing chess does. But seeing your kid go from just learning how the pieces move, to delivering their first checkmate, will be a joy to watch!
Plus, what family doesn't love playing board games together?! From Monopoly to Scrabble, and everything in between, there are a ton of options that will bring out the competitive side in everyone. They can also not only teach your child to think ahead when managing their recourses, but that they also need to be graceful in defeat. And that trying really hard doesn't always mean they'll win. This is a hard lesson to learn. But teaching it in a fun and easy-going atmosphere can be a wonderful way of doing so.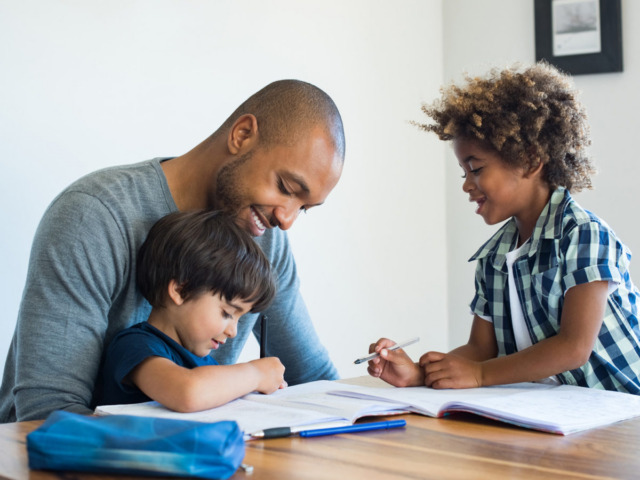 WRITING DAILY LOGS AND FUTURE PLANS
It may sound boring, especially if your children are at an age when they are hyper. But writing in a journal about the day's happenings, whether good or bad, is a great way for you to bond. You can write from your own perspective and gently nudge your children to do the same. And as a parent, you can urge them to put to paper their fears and dreams, as well. This will allow them to let go of the bad things and even learn to face their fears. And by writing down their dreams, they can be inspired to pursue them.
At the beginning of this journey, you may want to let your children use whatever writing utensils they want. However, you can also start easing them into using pens that you can enjoy together. Or you can utilize engraved family Cross pens sets. These can be something that you can pass on to your children for them to use in their journaling when they are older.
Little Book Club
Sometimes, getting kids excited about reading can be hard. But it is possible! There are many ways that you can encourage your children to read at home. You can try to make visiting the bookstore or library an adventure. Something that has to do with them picking out the books they want and trading it in for another when one is done. Better yet, let them choose a novel or a story that interests them. And then have everyone in the family read it and discuss it.
This can be a great way to show your child that reading is an activity the whole family can do together. And it's always fruitful when you have someone to bounce ideas off of, or even just being able to understand what they're going through as they read. And lastly, it could even become a nice bonding time for everyone. Something fun you can all do together, and cherish as a gift from each other.
[Read: 5 Free Printables to Encourage Summer Reading (or reading anytime)]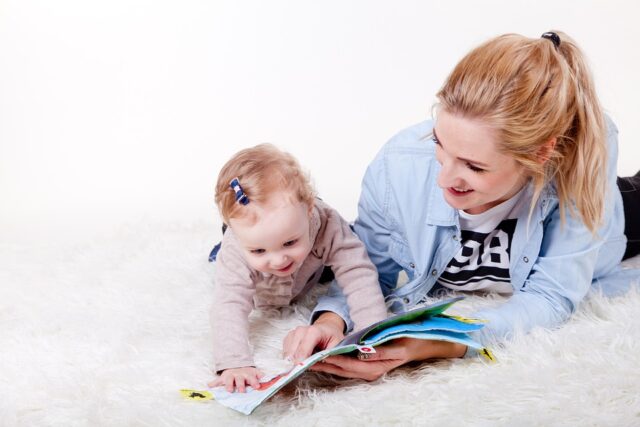 Baking
Knowing how to prepare a meal doesn't just help you when you are hungry and have nothing to eat, but it gives you a sense of accomplishment. Kids can certainly feel the same way too. After all, everyone loves getting to choose their own ingredients and create something that's as delicious as it is beautiful. For those who already know how to bake, why not try teaching your child the basics. From where to get ingredients, how to measure them out, and combine them together is a lesson in patience and attention to detail.
Even if you're not a baker at heart, having a loaf of freshly baked bread, or a whole homemade cake for no other reason than to just have fun and enjoy yourselves, is a pretty good feeling that you can share with each other. And if nothing else, at least you'll have something tasty to snack on during your next game night!
Quality Time for Parents and Children
Spending your family quality time in a manner that lets you become closer and know each other even better, all while teaching valuable life lessons to your child, is something that is always worthwhile. So next time, don't be afraid to try something new with your children like arts and crafts. It may just become a really fun activity that you can do together and bond over!
For more on this topic, check out the full Winter Activities collection
---