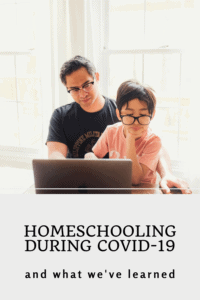 There's a lot to learn from the COVID-19 pandemic that put the world on lockdown. The whole world has been thrown into different situations and have had to focus on their specialties to get through this pandemic as best as possible. As a parent, your specialist subject is your children. And, with schools closed for the foreseeable future, you've also morphed into a homeschooling teacher. You may not have any formal qualifications or even any training. However, that hasn't stopped you from turning the kitchen table into a makeshift classroom and remembering third-grade math!
This has been, and will continue to be, a formative experience for kids and adults. Below are a few things this experience has taught us about homeschooling…
---
For more on this topic, check out the full Education Options collection
---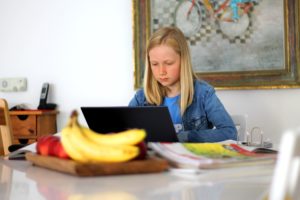 Homeschoolers Haven't Seen A Big Change
If you're already a homeschooler, you won't have noticed a huge change from an education perspective. Sure, not being able to leave the house without a reasonable excuse is something that hasn't happened in generations. Still, the teaching routine is pretty much the same, and your kids are bound to benefit.
However, families that have recently turned to homeschooling as a last resort will take a while to get into the swing of things, which may mean those kids won't be as sharp. But they can use this extra time at home to take an SAT practice test or perfect their times tables. Any extra practice will help. And the more time you spend homeschooling, the easier it will get!
The Homeschool Community Is Coming Together
Regardless of whether you're an old hand or a newbie, there's no doubt the homeschooling community is coming together to help each other through these tough times. A basic Google search will reveal all types of tips and advice on how to make the process less complicated. Let's face it – homeschooling is challenging! But with a support group of amazing parents from around the world, it doesn't have to be a struggle.
After all, pitching in when life isn't going to plan is just one of the lessons parents should teach their kids during this unprecedented time. In fact, I think it is helpful for our kids to see that our lives aren't always perfect or stress-free either. We face curveballs and challenges, and yet we figure out how to get through it. Right now we are teaching our kids that they too can overcome hurdles when they seek out a new plan of action, and find the right friends and resources to help.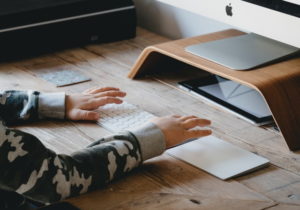 It's Okay If You Don't Understand
Lots of adults are looking at the worksheets and thinking, "I haven't got a clue what any of this stuff means!" The first thing that will spring into your mind is that you're not going to be a good teacher and your children's education may suffer. However, it's okay if you don't recall how to complete algebraic equations because you'll learn with time. And that's an incredible feature of homeschooling – parents learn as much as the students.
Thankfully there are plenty of high-quality online resources that will help you brush up on the core subjects. And if all else fails, you can always turn to Google or YouTube.
Boredom Is Inevitable
Kids get bored anyway, so add a self-imposed quarantine into the mix, and they're going to get stir crazy. Most parents will get goose pimples imagining the scene as unruly children wreck the house in a bid to entertain themselves. However, being bored isn't bad for kids. If anything, it forces them to be creative and use their imagination, which is an essential skill.
For more on this topic, check out the full Education Options collection