This post contains affiliate links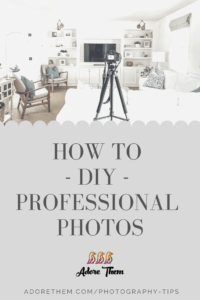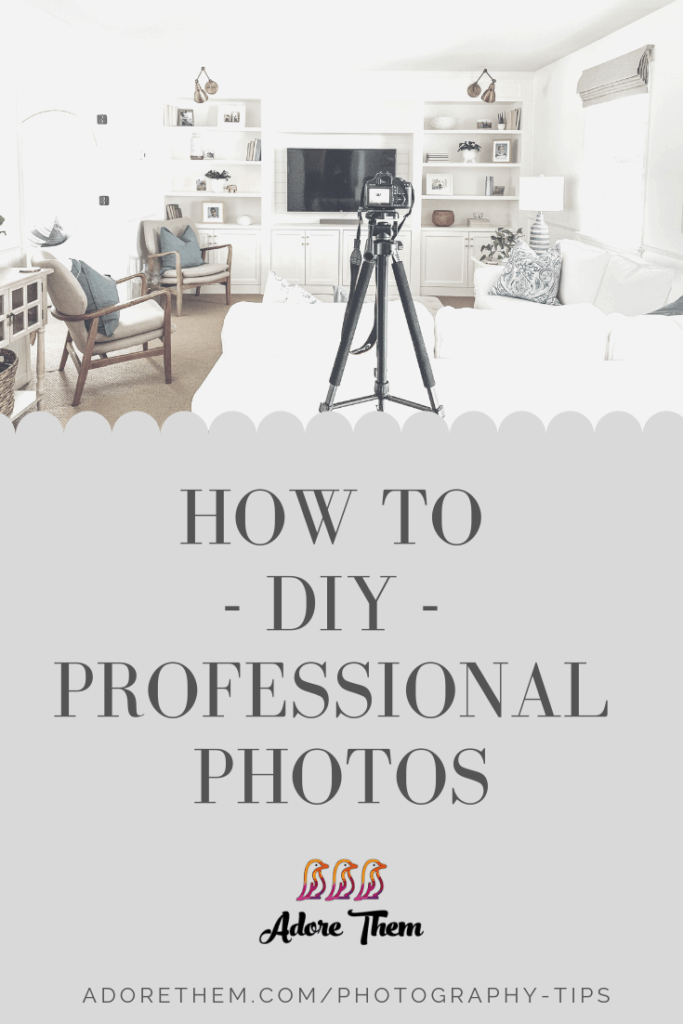 How to DIY Professional Photos of Your Home
You don't have to be a professional to take great photos. Here are some helpful tips to take photos that get noticed! Because the majority of my work is in home styling, my photos reflect that field. However, every tip included can be used for portrait photography as well! When experimenting with your camera remember to take risks, have fun, and get in the photos too! Continue reading below to find out how to DIY professional photos in 8 easy steps!
---
This article is written by Pamela Rineer
For more on this topic, check out the full Photography Tips and Moving Tips collections
---
How to DIY Professional Photos of Your Home
1. The Camera Matters
Invest in a quality DSLR camera or upgrade your phone so that the camera produces sharp crisp photos or has the capability to take portrait photos. I currently use an old Cannon EOS Rebel T3 and my iPhone 8 takes better photos.  As I'm deciding which camera I will purchase to replace my old rebel, I'm looking at what will give me rich detailed images and quick camera responses. A must feature will also be built-in WiFi. No longer will I need to take out my camera card and insert it my computer only to see fuzzy images, I will be able to start working immediately, something I can't wait for! This is the camera I've had my eye on: Canon EOS Rebel
2. Avoid Shake
To avoid camera shake I use an inexpensive tripod purchased at a box store.  It is capable of mounting my camera, a GoPro, or my smartphone. This allows me to take quality photos without worrying any shots will be blurry when I do have to take the camera card into my computer.
3. Timing Daylight
When taking indoor photos I try to schedule my photo shoots for late morning or early afternoon. This is opposite of when you want to schedule outdoor photos which should always be early morning or during golden hour, just before sunset to avoid harsh bright sun. When shooting indoors, look for indirect light and avoid shadows. Most importantly use only natural light, no overhead light or lamps and do not use a camera flash. The first will make most photos appear yellow and the second will completely wash out your subjects and darken the backgrounds.
4. Backgrounds
Speaking of backgrounds, use simple, clean backgrounds. Let the focal point be your subject, not the unkept room in the background. Try placing your subject in front of a wall that has millwork such as board and batten or shiplap. For images that I need to take photos from above I use a large roll of white art paper placed in front of a bright window with my object on top. I then shoot from standing on a chair. Remember you can always crop out the background!
5. Rule of Thirds
When taking photos of almost any subject don't forget the rule of thirds. Most cameras have the capability to display a grid on your screen. The screen then shows where your subject is placed in the photo. Try to make the focal point off center, intersecting two of the lines. This will make for a more interesting photo!
6. Phone Case
Today, most people take the majority of their photos on their phones. It's quick and always within arms reach. Don't forget to purchase a quality case that makes taking family selfies super easy. Loopy Cases are my favorite, but an inexpensive pop socket will work just as well. You won't have to worry about dropping your phone again. If selfies are something you spend a lot of time doing, consider a LuMee. They are more expensive but you'll love the results, wrinkles and dark under eye circles are virtually erased because of the amazing selfie light. It's truly magic.
7. Editing Apps
Download free photo editing apps. Sure there are a lot of apps you can purchase for a nominal amount of money, but some of the best and easiest to use are completely free. My favorites are Adobe Lightroom CC, Photoshop Express, Photoshop Fix, and Photoshop Mix. Each does something just a little different. Lightroom is a popular overall choice, great for amateurs and professionals. Photoshop Express is great for finishing touches. Photoshop Fix is perfect for portraits. And Photoshop Mix blends photos, which is great for looking to see if something you are interested in purchasing at the store will look good in your space at home. Just take the photo and insert the object directly into a photo you have of your space!
If you are going for high-end editing, you will need a bigger screen. So consider using a desktop editor. If you feel that Adobe software are too complicated or expensive for you, try an easy alternative. For instance, PhotoWorks, the AI-powered photo editor for PC, is an excellent choice for people who like ergonomic interfaces with a large capacity of features. This photo editor would suit both experienced photographers and newbies in post-production.
8. Presets
Finally, instead of using filters, I prefer presets. If you aren't familiar with presets yet, you will be soon. They are popping up everywhere and give your photos professional edits with a click of a button. Presets take the guess work out of photo editing and will save you so much time! Presets are perfect for gallery walls in home decor. They allow you to get the same look on every photo to give your pictures a more cohesive look. Search Etsy to purchase your preset (I recommend this one). I like the preset Nesting with Grace from VictoriaBeePhoto, but there are so many great options. First download the free Lightroom app. Then purchase your selected preset and read the step by step instructions. Watch your photos transform to give them the WOW factor!
For more on this topic, check out the full Photography Tips and Moving Tips collections
---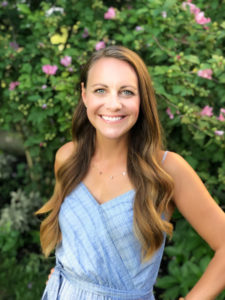 Featured Contributor: Pamela Rineer
Pamela Rineer lives in Lititz, PA with her husband, two boys, and very large goldendoodle. With a love of real estate, design, and money management she began renovating their homes on a budget. Now, settling into their fifth house, she shares simple DIY's for all things home.
---