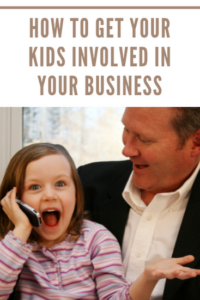 Children of entrepreneurs can oftentimes be interested in becoming entrepreneurs themselves. They have grown up seeing their parent's business grow and knowing that a different career path is possible. If you're looking for ways to get your kids involved in your business, they've probably already picked up a few things. How you engage them is up to you, but these tips could help.
---
For more on this topic, check out the full Work Life Balance collection
---
Share What You're Doing
As an entrepreneur, you're always learning new things, and making changes to improve your product or service. If you want your kids to end up working for the family business, start teaching them early. More traditional parenting methods might encourage you to keep your professional and personal life separate. But for entrepreneurs, the lines are often not as clear.
Share what you're doing with them while you grow your business so they can learn. Talk to your kids about what you're working on. Make them feel comfortable asking you questions or giving you ideas when you're chatting. You might be surprised by how much your experience can inspire them to take an interest in your business.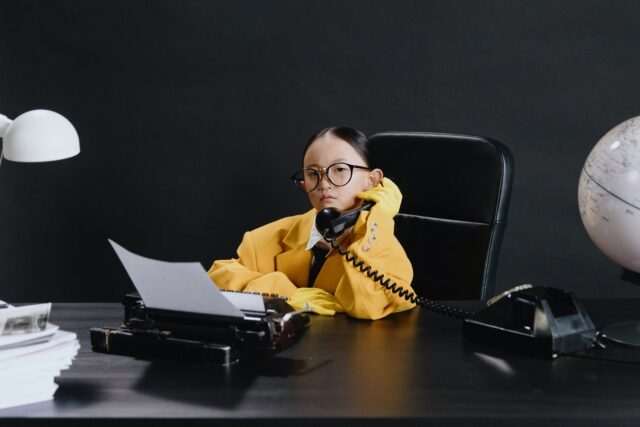 Include Them In The Process
Take some inspiration from your business home. Host a family board meeting every quarter with personal goals and regular check-ins. Every family member should be included. You have a growing business, growing marriage, and a growing child that are all linked – even though they are individually different.
When you need to make big decisions, such as choosing a high school for your child, approach the decision in the same way. Get everyone's input. Discuss the topic thoroughly, and decide together. Like entrepreneurship, this approach allows your children to feel valued and heard. And it shows how they can work together to get things done.
Including your children in the process helps them to understand the ins and outs of your growing business and makes being a business owner seem like a viable option for them.
Hire Them
If your children are old enough, you can hire them in your business to help them sharpen their skills.
You can bring them onboard in an age appropriate way to take ownership of a piece of the business that appeals to them. Such as doing work experience with you, taking over your social media accounts, helping with a marketing campaign, learning administrative duties, or staffing your booth a trade show. Trade shows or similar events can be a good starting point. Try this mobile credit card reader and send them out to take payments for you.
Employing your children in the family business can help to take some accountability for it. Give them valuable experience. And can aid in their financial education. Getting a regular paycheck will also give them some freedom with their own money. Money management is an important skill for entrepreneurs, so why not give your kids a head start now?
If your children aren't yet old enough to work, you can still take them into work so they get used to it. They can begin observing the jobs people do, and feel comfortable there.
For more on this topic, check out the full Work Life Balance collection