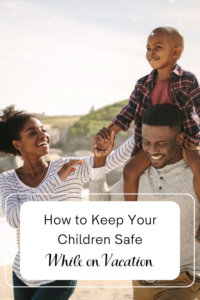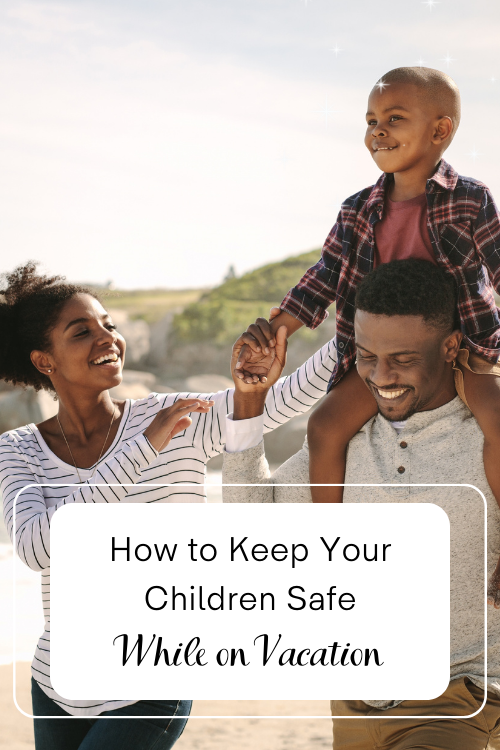 As parents, you want to make sure that your children stay safe wherever you are exploring. But sometimes the unfamiliar surroundings can be daunting, and unforeseen dangers lurk everywhere. This blog post will provide practical tips on how to keep your kids protected while still having fun during vacation times away from home. Read on and discover easy ways to ensure that everyone in the family has a secure and enjoyable experience, and that your children stay safe while on vacation!
---
For more on this topic, check out the full Travel Tips collection
---
Consult with a lawyer
As exciting as going on vacation with your children can be, it is always important to consider the worst-case scenarios. Before you head out on your next family adventure, it might be wise to consult with a personal injury lawyer to make sure that all of the legalities are in order. This may seem like an extreme measure, but with so many things that could go wrong, it's better to be safe than sorry. A legal expert can provide you with valuable advice on how to avoid potential hazards and what to do if an accident does occur. You can have peace of mind knowing that you are prepared for any situation that might arise during your trip.
Research the destination
Before embarking on any travel, it is of utmost importance to research the destination and ensure that it is a safe area. With the advent of technology, researching the safety status of any area has become even easier.
Various websites and apps provide travelers with up-to-date information on any security risks that might be associated with the area. It is crucial to go through these resources and equip oneself with the necessary information to avoid any negative experiences while traveling. By doing your research beforehand, you can make informed decisions about your travel plans and ensure a safe and enjoyable trip for all.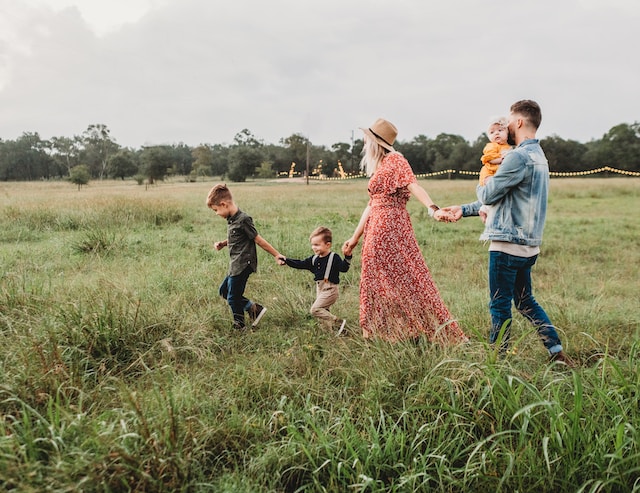 Make sure all children are wearing ID tags at all times
If you are a parent, one of your biggest fears is losing your child in a crowded place. It's not easy to keep an eye on your little ones every second of the day, especially when they're full of energy and love to explore. That's why you want to outfit your children with ID tags, such as bracelets or necklaces, that contain their name, a contact number, and any medical information they may need in case of an emergency. Once they are equipped with these tags, you'll breathe a little easier knowing that someone can quickly identify and reach you if your child gets separated from you. These small yet mighty devices can add an extra layer of safety for your family.
Set a budget and stick to it
Setting a budget for your spending is a smart decision that can help you maintain control over your finances. When you have a budget in place, you are less likely to purchase items that you don't actually need or engage in expensive activities outside of your comfort zone during your travels. With a clear understanding of how much money you have to spend and what expenses you need to cover, it becomes easier to make informed financial decisions while traveling with your family. Besides saving money, a comprehensive budget plan is sure to help you avoid unnecessary stress and anxiety about your finances. So if you haven't already, take some time to set a budget for yourself and start enjoying the peace of mind that comes with being in control of your spending.
Invest in travel insurance
Traveling to new and exciting places can be an amazing experience. But unexpected events can quickly turn your dream vacation into a nightmare.
Good travel insurance plans can provide financial coverage for medical expenses, lost or damaged luggage, and canceled trips. Before you go on your next adventure, make sure to shop around and compare different plans so that you can find the best one for your needs. This way, you can rest assured knowing that you are protected against the risks associated with traveling with kids, and you can enjoy your time away from home without the worry of financial damage.
Follow local laws and customs in each country
When you are visiting a new country, it is important to be aware of the local laws and customs to avoid any trouble. It is advisable to research as much as possible about the culture you are visiting, to ensure that you are familiar with the important local customs and traditions. You should also learn about any restrictions or prohibitions in the area, such as those related to dress code, religion, alcohol, and public displays of affection. Respectful observance of the local laws and regulations will help you have an enjoyable experience while keeping your family safe from harm.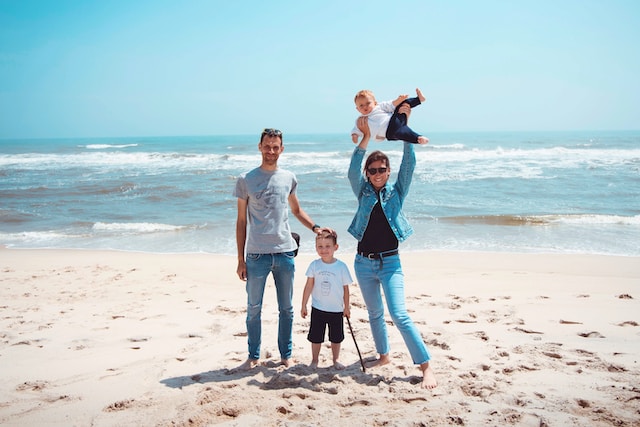 Have a plan in case of an emergency
The possibility of an emergency, no matter how unlikely, should not be overlooked. Creating an emergency plan is an essential step in ensuring your family's safety throughout the trip. This includes noting the contact details of nearby hospitals, police stations, and your home country's embassy or consulate.
Instruct your children on what to do if they get lost or separated. This includes identifying safe individuals who can help. Examples could be a police officer or a mother with children. Keep physical copies of important documents, like passports and IDs, in a safe place. And have digital backups as well for added security.
Educate your children about strangers and safety rules
Parents have the responsibility to teach their children about strangers and how to stay safe in different situations. Teach your children to always be cautious around strangers and not to engage with them. Enforce the rule that they should never accept gifts or go anywhere with a stranger, even if they seem nice.
In case they encounter an emergency, explain to them how to stay calm. It's important to convey what steps they should take to seek help. And by helping your children understand the importance of safety rules, and how to handle different situations, you can give them the confidence they need to stay safe even when you are not around.
Conclusion for Keeping Your Children Safe
Ensuring safety while traveling involves careful planning, thorough research, and continual awareness. From researching the destination to teaching children about stranger danger, each step plays a crucial role in ensuring a safe and enjoyable journey. By adhering to these guidelines, you can protect yourself and your loved ones from potential risks and create memorable experiences. Safety doesn't occur by accident; it's a result of diligent efforts and smart choices.
For more on this topic, check out the full Travel Tips collection
---