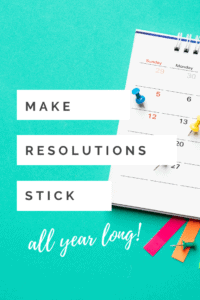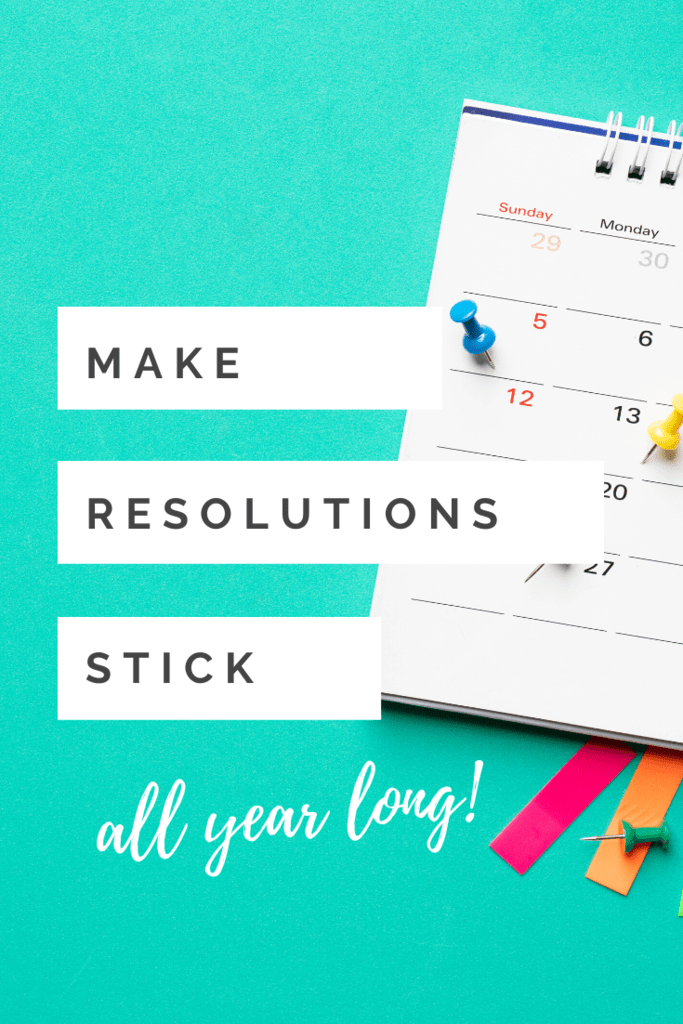 New Year's Day is not the only time to think about change, because every day brings a fresh start. Of course, since my focus is parenting and family, my questions for you are – "What could be better in your family, and how will you get the ball rolling?" And, "By the end of the year, what would you like to see already in play?" These questions can help guide us into setting a new parenting goal, or making a New Year's Parenting Resolution. But you might be thinking "Great questions! But how do we actually make these resolutions stick all year long?" Well, keep reading below to find out!
---
This article is written by Fern Weis
For more on this topic, check out the full New Year New Goals collection
Continue reading this article below, or click play to listen to this article being read to you!
---
How to Make Resolutions Stick
Perhaps you want a family dinner a few nights a week, or more cooperation with household chores. Maybe respectful talk is a concern, or establishing boundaries. What about a 'date night' with your spouse or partner? How about some guilt-free time for your own projects?
Whatever your goal, take some time to consider how you plan to accomplish it and what can get in your way. While intention is great, reality often gets in the way… and nothing changes. Many people give up on change within a few weeks because they don't have the tools to cope with obstacles that pop up along the way. Obstacles can come from others, and they can be internal; your own gremlins stopping you dead in your tracks.
Try these strategies for making realistic and sustainable progress:
Be very specific about what you want to accomplish.
To accomplish something, you have to be very clear about what it is.
Chunk it down into smaller, manageable steps.
One of the biggest obstacles to achieving goals is trying to do too much at once. Try to instead keep it more simple. You can always build on it, or add to it later on.
Be sure that all family members know what you have in mind.
And, include family members in the process. No one likes surprises!
Ask Yourself These Questions to help you Stay Disciplined and Focused:
How will it feel when you accomplish your goal?
What is the benefit of all this change?
Whether you know it or not, your real goal isn't the task you accomplish. It's how you feel — content, energized, satisfied, happy. Keeping this in mind will keep you motivated!
Anticipate roadblocks.
Identifying obstacles and distractions beforehand can help you avoid them.
Don't insist on perfection.
Acknowledge and encourage real effort.
Evaluate your progress and make course corrections when necessary.
What tools do you already have? What do you know about how you and your family operate that can help to keep you, or everyone, on track? Who do you need to ask for help? This is a group effort. You can't do it by yourself.
What you want is possible, but it isn't going to happen by itself. Planning, forethought, and going for 'better', not perfection, will increase your chances of success.
For more on this topic, check out the full New Year New Goals collection
---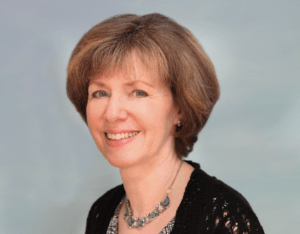 Featured Contributor: Fern Weis
Fern Weis is a Parent Coach and Family Recovery Coach. She helps parents of tweens, teens, and young adults who are going through difficult situations – from homework battles to addiction recovery – and all points in between. Fern works with parents to nurture the parent-child relationship, improve communication, and set firm and loving boundaries. Parents learn to confidently prepare their children to reach their potential and be successful through life's challenges. Fern is regularly interviewed on Change Your Attitude…Change Your Life (WOR710 NYC), and is a contributor to Huffington Post and Ridgewood Moms.