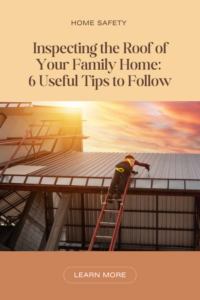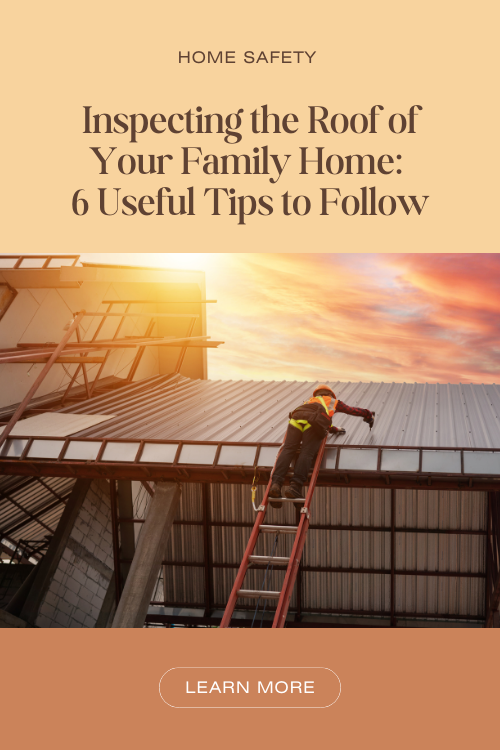 Nationwide surveys suggest that many families neglect regular roof inspections, leading to more significant repair expenses down the line. According to HomeAdvisor, the average homeowner spends between $300 and $1,100 on roof repairs, while more severe damage could escalate costs to a whopping $4,000 to $10,000. These figures underscore the significance of routine inspections and early detection of potential issues. Over the next sections, we will delve into the ins and outs of inspecting your family home roof and provide six useful tips to follow. This guide will help you ensure that your roof remains in prime condition, ultimately saving you time, stress, and potentially significant repair costs.
---
For more helpful resources, check out the full Home Safety collection
---
1. Regularly Schedule Inspections
Ideally, have your roof professionally inspected at least once a year. In areas prone to severe weather, consider scheduling inspections twice a year. Adverse weather conditions, like strong winds and heavy rainfall, can cause significant damage to your roof. The best time to schedule inspections is either during spring or fall when the weather is mild. Regular inspections will help you detect minor issues early on before they escalate into costly repairs. Now, inspection importance is always at the top of the chart, as can be seen on this website or even by talking to an expert. The investment will save you a lot of money in the long run and ensure your family's safety. However, explicit attention needs to be paid to the roofing material and the current condition.
2. Know the Signs of Damage
This may include missing or damaged shingles, sagging areas, or visible leaks inside your house. Identifying these issues early on can prevent further damage to your roof and save you from expensive repairs. Make sure to also check the gutters for any buildup of debris, which could cause standing water or potential leaks. If you notice any of these signs, make sure to contact a professional for further inspection and possible repairs. For example, if you notice missing shingles, a professional can replace them and prevent water from seeping into your home. When it comes to sagging areas, a professional can reinforce the structure and prevent further damage.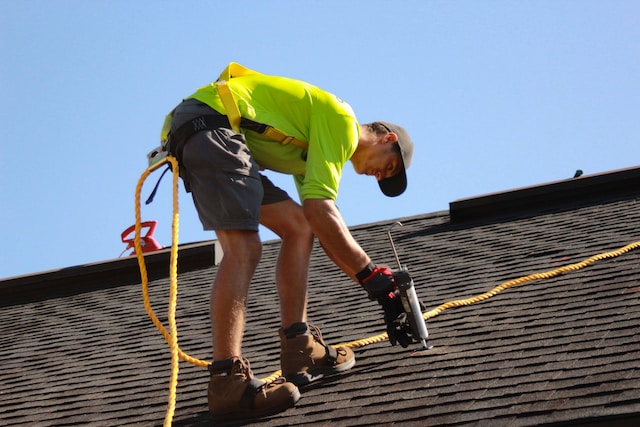 3. Check for Moss and Algae
While moss and algae on your roof may not necessarily indicate damage, they can lead to it if not addressed. Moss and algae can cause moisture buildup, which can lead to leaks and damage to your roof. If you notice moss or algae on your roof, make sure to address it immediately by using a cleaning solution or hiring a professional cleaner. Moss is commonly found on roofs that are in shade or areas with high humidity levels, while algae is most common in warm and damp climates. Moreover, having moss on your roof can also affect the overall look and curb appeal of your home.
4. Inspect After Major Weather Events
If your area experiences a significant storm, make sure to inspect your roof afterward. High winds, heavy rain, or hail can cause immediate and visible damage. Check for missing or damaged shingles, as well as any debris that could have accumulated on your roof. If you notice any issues, make sure to contact a professional for further inspection and repairs. It's always better to be safe than sorry when it comes to the integrity of your roof. Even if you don't notice any visible damage, it's still a good idea to schedule an inspection. A great example is inspecting after a hail storm, which can cause damage that may not be immediately visible.
5. Check the Attic
Signs of a problem may show up inside your attic before they are visible on the exterior of your roof. Check for any water stains or leaks, as well as any areas that may be sagging. These could indicate damage to your roof and should be addressed immediately. If you notice any issues, make sure to contact a professional for further inspection and possible repairs. Of course, some signs are visible on the outside, but it's always better to be thorough and check every area of your home. The attic is quite often neglected, but it's an essential part of your home structure and should not be overlooked during roof inspections. Moreover, you should also check for any signs of pests, such as rodents or insects, that could cause damage to your roof. You can call Waynes Pest Control in Birmingham if you need to have your house inspected for pests.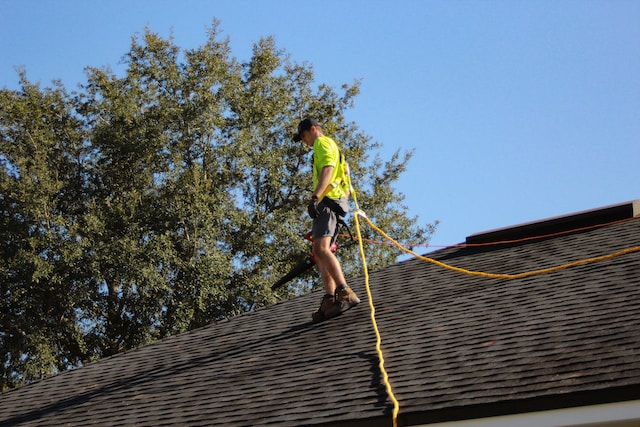 6. Enlist Professional Help When In Doubt
They have the expertise to perform thorough inspections and can spot issues that you might miss. Additionally, if you're uncomfortable with heights or have a steep roof, it's always better to let professionals handle the inspection. Your safety should always come first. Professionals also have specialized equipment that allows them to thoroughly inspect hard-to-reach areas of your roof. A small investment in professional help can save you from significant repair expenses and ensure the safety of your family. In addition, some roofing materials may require specialized knowledge and tools for proper inspection, so it's always best to leave it to the experts.
By following these six useful tips, you can ensure that your roof remains in prime condition and avoid costly repairs down the line. Remember to schedule regular inspections, know the signs of damage, check for moss and algae, inspect after major weather events, check the attic, and enlist professional help when in doubt. These simple steps can save you time, money, and stress, while also ensuring the safety of your family and home. Don't neglect the importance of roof inspections and make it a priority to keep your family home in top shape. No matter how diligent you are with regular inspections, don't hesitate to contact a professional if you notice any issues or have any concerns about the condition of your roof.
For more helpful resources, check out the full Home Safety collection
---