Adore Them is proud to be the Marketing Partner for the Lancaster Baby Shower Event!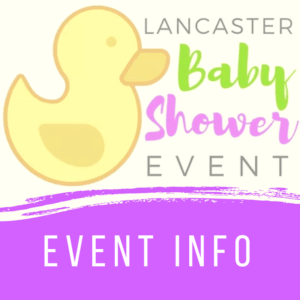 Event Info | Activities | Giveaways | Pre-Registration
---
The Lancaster Baby Shower, sponsored by Penn Medicine Lancaster General Health Women & Babies Hospital,  is an incredible event for families! Whether you are preparing for pregnancy, expecting your first, have a new baby, have toddlers running around, or are grandparents to little ones, this is a fun, FREE, family-friendly day.
Karissa Tunis, the co-owner of Adore Them, & Katie Strohecker, the owner of Uniquely Planned Events & Design, work together to plan, organize, & run this incredible event! Top vendors in the area will be in attendance, and the giveaways, activities, and perks for attendees continue to grow year after year.
I want to assure you that the entire event has been planned with young families in mind. Karissa & Katie are moms too… they get it. They thought through the whole visitor experience in an effort to make the day as enjoyable & comfortable as possible for the whole family!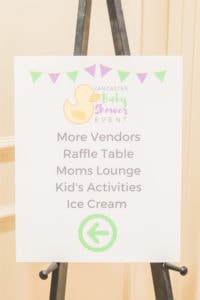 Who will be there?
The Lancaster Baby Shower has about 70 exhibitors that will be there to showcase products & services for pregnancy, babies, & young families. All of the vendors have put a lot of thought into their displays & will be providing visitors with unique offers, giveaways, & activities!
Some of the area's biggest brands are participating this year:
There will also be many other vendors offering amazing products & services. You can view a full list of exhibitors here.
Adore Them's Owner, Karissa Tunis, will also be there! Be sure to stop by the Adore Them booth to say, "Hello".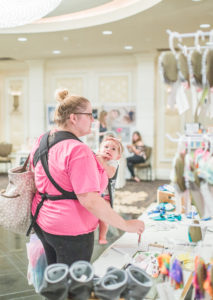 Why should I go?
This event is planned from beginning to end with young families in mind. There are entertainment options for children as well as opportunities for the parents to learn new information, spend a fun day with friends, & do some shopping along the way.
There will be hundreds of dollars worth of giveaways at this event!
Free tote bags from Boppy filled with products & offers –

for the first 500 people through the door

Free samples

Raffle prizes

Vouchers coupons, & special offers
Check out the full list HERE!
There will be FREE family-friendly activities including…
Learning Sessions & Demos

Lancaster Diaper Derby, with prizes from buybuy BABY

Chair Massages

Baby Bump Photo Booth

Storytimes

Ice Cream

Balloon Twisting

MegaBlok Building Area
And more… check out activity details HERE!

What can I expect?
Everything is well organized, & there are different areas to the event to make it feel more inviting & personable. Amenities like the Moms Lounge help make the day more enjoyable for attendees. The Moms Lounge will be stocked with diaper samples and wipes provided by BamboNature and  WaterWipes with award-winning diaper pails provided by Ubbi.
This year's Lancaster Baby Shower is being held at Spooky Nook Sports in Olympic Hall, which allows for more space & free parking. More detailed information about parking is available here.
When is the event?
The Lancaster Baby Shower is taking place on Saturday, April 7th, 2018 from 9am to 1pm at Spooky Nook Sports in Manheim, PA.
You may drop in anytime from 9am to 1pm at your convenience! However, the first 500 people through the doors get a FREE tote bag filled with goodies 🙂
How do I get tickets?
No tickets needed for this event! Admission is completely FREE!
We simply have each guest register as they come into the event. We are happy to help get you signed in on the day of the event, or…
You can pre-register using this Google Form! It's FREE and allows you to skip the lines at registration on April 7th. You can also register on your smartphone while you are waiting in line at the event if that is easier for you! Just look for the sign "pre-registered attendees" to receive your welcome information and raffle ticket.
For additional vendor info, check out the full Lancaster Baby Shower collection