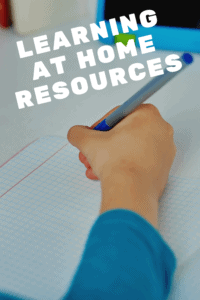 Learning at Home Resources for Homeschooling or Virtual School Enrichment
From what I can tell, back to school has been a challenge for most of us this year. There are so many changes to adapt to, issues to sort out, and legitimate concerns with each education option being offered. Which is why I have turned to looking for additional learning at home resources for my kids. Whether you're homeschooling or looking for some extra enrichment to supplement your child's virtual school curriculum… keep reading for helpful resources!
---
For more on this topic, check out the full Back To School collection
---
Learning at Home Resources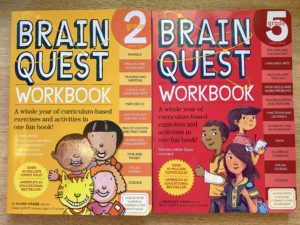 Brain Quest Workbooks
I loved that the worksheets were fun and to the point. There wasn't a lot of explanatory text – they just let the kids dive in and do the work. And then there is support and information sidebars if the kids get stuck. It is all pretty self-explanatory, and my kids are able to do the worksheets independently for the most part.
Another highlight of this learning at home resource is that each book was less than $7.00!
Purchase the Brain Quest Workbooks via our Amazon affiliate links below:
---
MEL Science Kits
I have also been really happy with our MEL Science kit subscription! We signed up for the chemistry boxes, and they send some serious materials for you to be able to use. Everything is right there in the box for you with very clear and simple instructions, but you still get to do amazing experiments. These aren't just kitchen science experiments where you could find the ingredients at your local store – they are the real deal! If you have a kid into chemistry, I'd highly recommend a subscription…
Use our referral code to get started:
---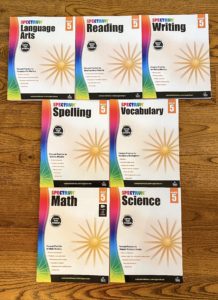 Spectrum Workbooks
If you are looking for a more comprehensive curriculum, then Spectrum workbooks might be a better fit. Some of the books come with accompanying videos through their website so that your child could watch a math lesson, and then do the accompanying worksheets. These worksheets were also a more affordable option compared with other curriculum like Scholastic.
Purchase the Spectrum Workbooks via our Amazon affiliate links below:
Here are a few options to consider, but there are many more options to purchase!
---
Teaching from Home Printables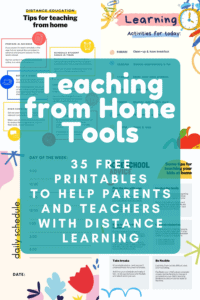 ---
Online Resources for Learning at Home

Outschool
My kids have taken multiple Outschool classes, and we have been really impressed! They love that they can choose classes that are super specific to their interests (most of the classes they have chosen have incorporated Pokemon in some way or another). And I have been really happy with the teachers – they are highly qualified, kind, and energetic.
Each class occurs virtually via Zoom. Some of them happen just once while others occur regularly. But all of the classes that I have seen have been priced reasonably (it seems to be about $10/class). I would encourage you to just visit the site and start clicking around to see what you find! And a pro tip…  you can click on the teachers of a class to see their intro video to get a better feel for their personality and background. This has helped me feel much more comfortable before signing my kids up for classes!
Sign up for Outschool with our affiliate link and receive a $20 credit towards your first class:
---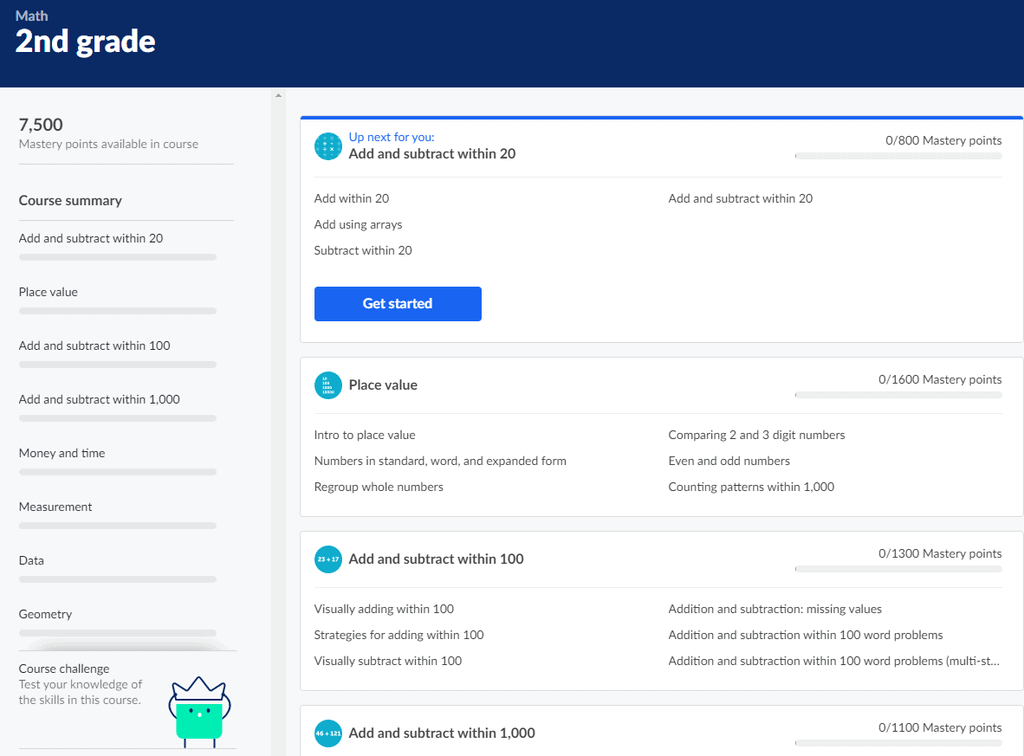 Khan Academy
Khan Academy offers virtual learning for both math and grammar. Even though I had heard of Khan Academy, I somehow missed the memo that it is totally free! I love that the lessons and activities are easy for my kids to complete on their own, and they get great feedback as to what they have mastered and what might need some extra work.
---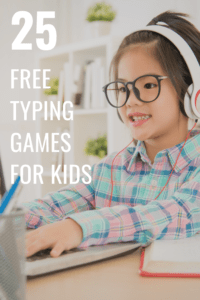 Typing Games
Karissa put together a whole list of free typing games for kids! Since our kids are having to do more and more work on the computer, it will be helpful for them to improve their typing skills.
---

Wide Open School
Common Sense Media is a great resource for families, but did you know that they also offer free learning resources?! Wide Open School is their platform for hand-selected learning activities for a wide variety of age groups. So many websites have a daunting amount of resources, but they break their offerings down into daily plans to make things easier for kids and families!
View Wide Open School Activities HERE
---
For more on this topic, check out the full Back To School collection