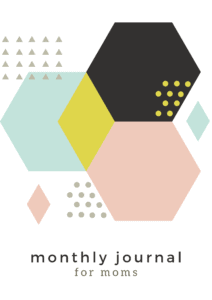 Get your free printable monthly journal for moms below!
As a mom, the months tend to fly by in one big blur! One moment we're buying Valentine's Day cards for a classroom of kids (multiple packs, of course, because they don't ever sell the amount you actually need), and then the next moment, you're trying to decide what to pack for a weekend at the beach. Keeping up with a monthly journal can help you to slow down, reflect, and set intentions for moving forward. It is a way to capture favorite memories and special events from each month, while also uncovering your common parenting frustrations.
Simply enter your email address below to receive an instant PDF download of this free printable monthly journal for moms. And then create a new habit of sitting down to journal for a few moments at the end of each month. It can be a great way to reflect, troubleshoot, and move forward with purpose!
---
Free Printable Monthly Journal for Moms
(12 pages – one for each month of the year)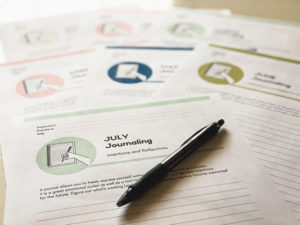 ---
More Great Resources for Moms
For more on this topic, check out the full Self Care collection, or view more free printables!