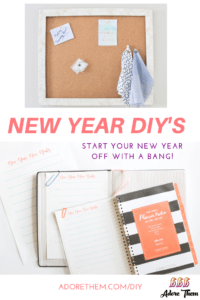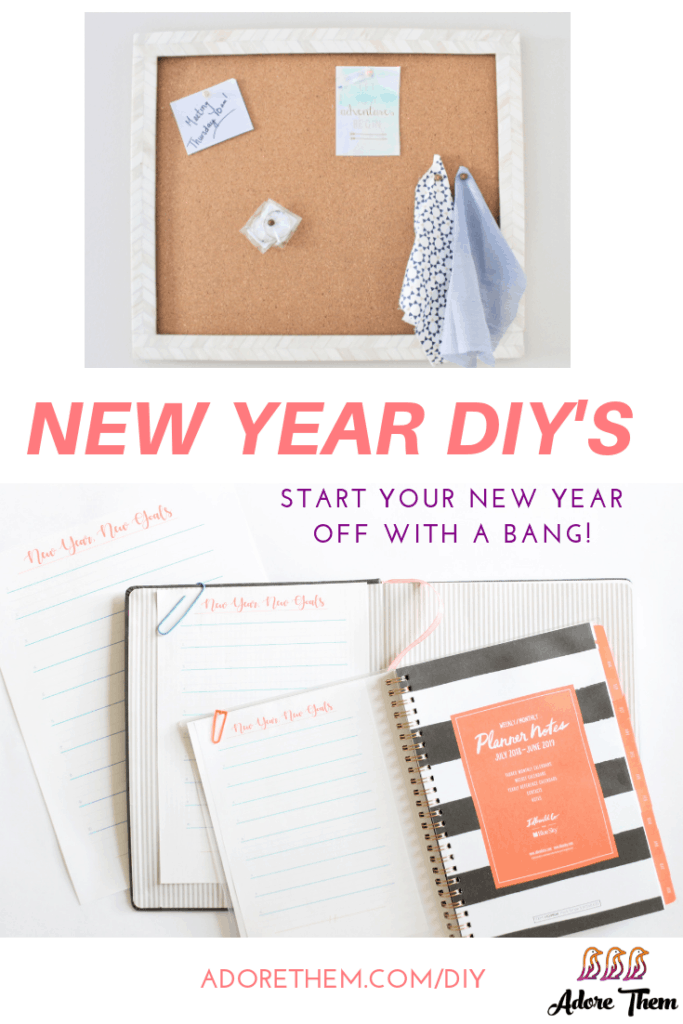 As the New Year approaches, it's a great time to set goals and get organized. Here are two simple ways to set goals, and a DIY to help you start your New Year off with a bang! Continue scrolling down for free step-by-step guides to our New Year's DIY projects that are sure to impress everyone in your home!
---
This article is written by Pamela Rineer
For more on this topic, check out the full New Year New Goals collection
---
New Year's DIY Project – Daily Planning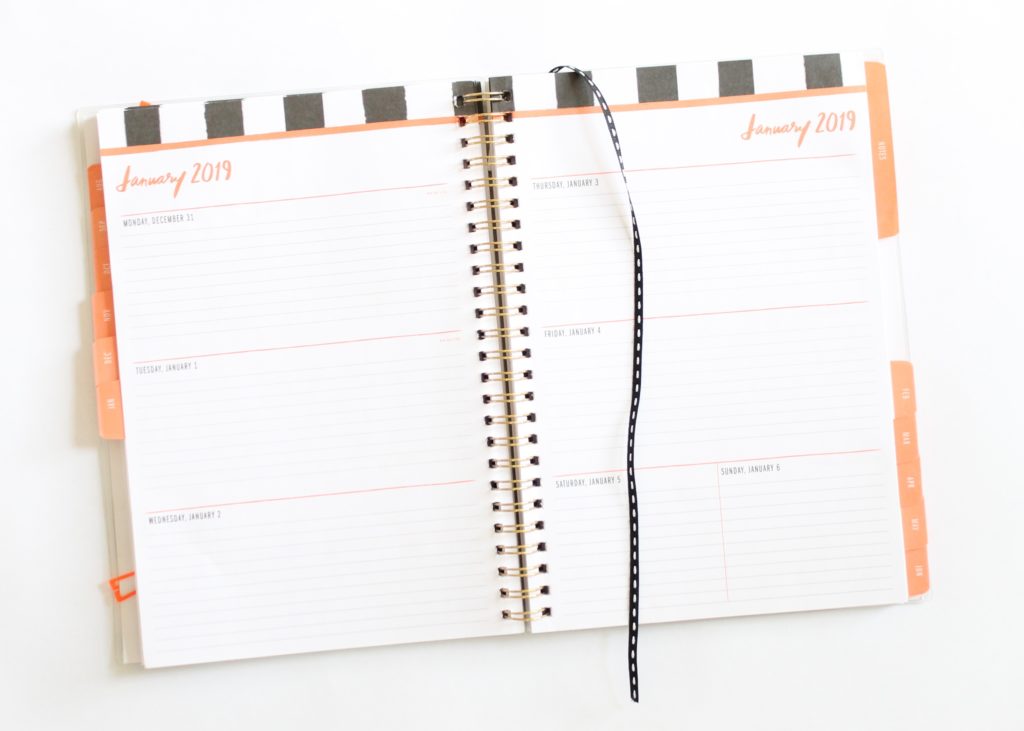 Now is the perfect time to get a new planner.  No, this isn't for appointment keeping. With the help of our phones and digital calendars, options like Google Calendar keep your whole family in sync. However, a planner is the perfect companion for your daily to do lists. It's so simple! Any planner will work, I prefer a planner that has each date with plenty of lines to write each goal for the day.
Write down all the things you need to accomplish that day and cross them off your list when you're done. This can be a running list, or you can put certain tasks on specific dates. If the day ends and some items haven't been completed, just carry them over to the next day. My goal is to accomplish three tasks on any given day. It doesn't sound like a lot. But if one of the tasks is laundry, it can feel daunting. So break those tasks up! I'd never put laundry and bathrooms on the same day, because those are my least favorite chores. Here is a very messy but realistic look at how I plan a week.
I always find the best planners at Target, HomeGoods, T.J. Maxx, and Marshalls.  Look for something you'll want to use all year long. I prefer spiral bound, a spot for my pen, and a book ribbon or elastic band.  My book didn't come with one, but you can always add a ribbon, hair or rubber band for the elastic.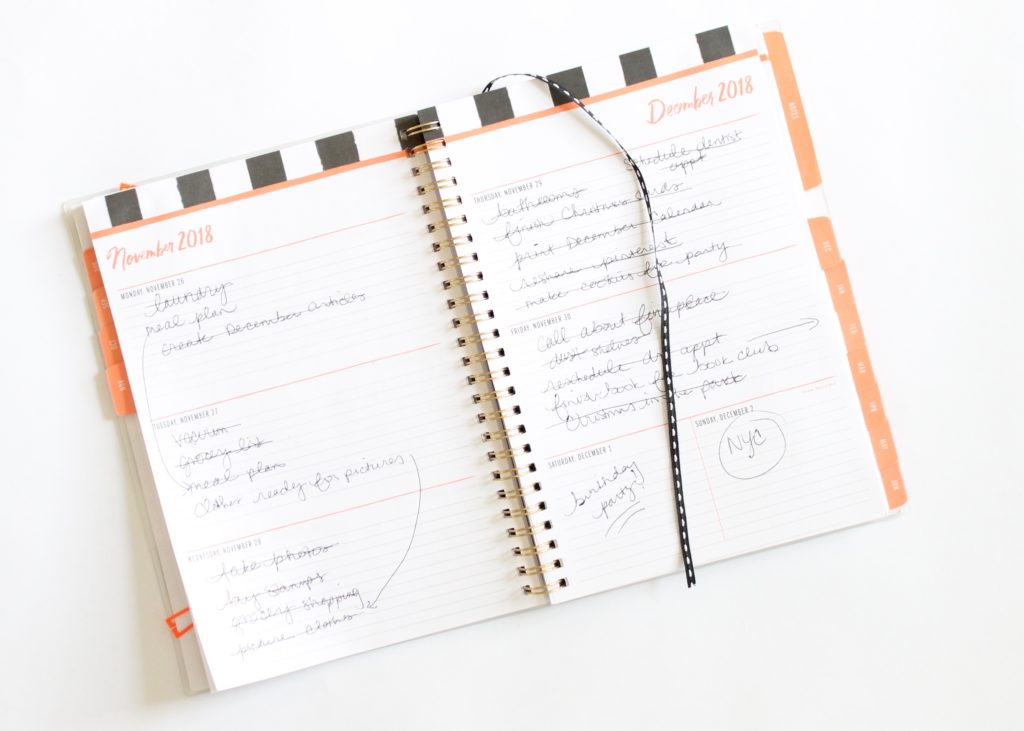 New Year's DIY Project – Set Goals
Plan your year in advance and set your goals. Go through your calendar month by month, and based on family vacations, weekend trips, and various events and happenings throughout the year, you'll already have a good idea of what your year in advance looks like. Take the time and put those in your online calendar at the beginning of the year. Nothing has to be set in stone and plans can shift though the year. Set your goals early and at the end of the year you won't be left disappointed.
Once everything is in the calendar, sit down and create a goal list. These are your top ten goals. Sometimes they include family, work, home, or financial goals. These are all goals that you absolutely want to achieve in the new year.  Write your goal, and then most importantly, write exactly how your'e going to accomplish it.
For goal ideas, and free inspiration on how to get started, check out Goal Ideas for the New Year.
Be sure to print your goal sheet and place them in your most important places. I always keep one in our financial binder, my To Do planner, and my note keeping journal. That way my goals are always in the forefront and I'm more likely to accomplish them. One thing to note, I don't focus on themes, words, or target dates. But, those are options if you find them helpful. I find that if I keep it simple, I'm more likely to accomplish all my goals by the end of the year, and sometimes more!
Print out this free New Year, New Goals Sheet
New Year's DIY Project – Bulletin Board
Our house is in constant flux as I plan our ongoing room renovations. Although we have an office, we know it will be much better served as a laundry and mudroom. Which means that most of my work is done at our dining room table. As my business grows, so do my needs to stretch out and have a work space of my own. So, I recently created a small corner office in our guest bedroom.
The mirror on the wall was perfect when I had a cabinet below for guests to use. Now it feels out of place and a full length mirror on another wall better suits guests. What is needed is a bulletin board to pin inspiration, ideas, and upcoming project design boards.  This will ensure that I can reach all my goals and stay on task throughout the year! I love the mirror frame and knew that finding a beautiful bulletin board inexpensively would be difficult so I decided to DIY a bulletin board with the bone inlay mirror frame.
This can be recreated with any mirror or picture frame.
For this DIY Bulletin Board project you'll need:
Mirror or Picture Frame
Cork Board Roll
Spray Adhesive
Screwdriver
Utility knife and/or scissors
Measuring Tape
Box (Optional)
Step-by-Step Guide for DIY Bulletin Board
First, remove the screws and take off the frame backing and set aside.
Carefully remove the mirror from the frame. There will be mirror adhesive that you will need to cut gently away with your utility knife.
The back of the frame will now become what you spray glue to attach the cork board.
On the reverse side of the frame backing (the side that faced the mirror and will now hold the cork) spray adhesive following the directions on the can.
Note – Use a high strength spray adhesive to ensure it sticks with no bubbles.
Roll the cork board onto the frame backing carefully, cork board is brittle and breaks easily.
Use scissors or a utility knife to cut the cork to size.
At this point, depending on the inside of your frame, you may be able to reattach the back and have a finished bulletin board.
On the frame shown, the holes for the screws need to be trimmed away from the cork board so that the back can sit inside the frames beveled edge.
Measure the width of the edge and use your utility knife to cut that same width off your cork board edge the entire way around.
Place the cork backing into the frame and screw each back into place.
Now you have a perfect custom bulletin board.
Ways you can take this DIY further:
Paint or stencil a design on the cork board
Cover the cork board with fabric, stretch and staple to the back
Keep the mirror and cover the frame with painters tape for overspray, spray paint the mirror with magnetic paint, chalkboard paint, or dry erase paint!  I actually have two of the bone inlay mirrors and I may do this and hang them beside each other vertically for even more organization!
I hope sharing these simple ways to stay organized and set goals will help you accomplish everything big and small this year!
For more on this topic, check out the full New Year New Goals collection
---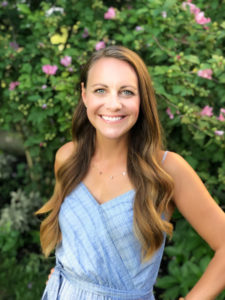 Featured Contributor: Pamela Rineer
Pamela Rineer lives in Lititz, PA with her husband, two boys, and very large goldendoodle. With a love of real estate, design, and money management she began renovating their homes on a budget. Now, settling into their fifth house, she shares simple DIY's for all things home.