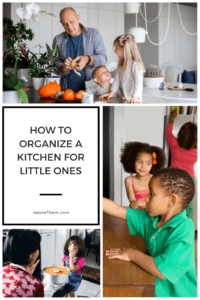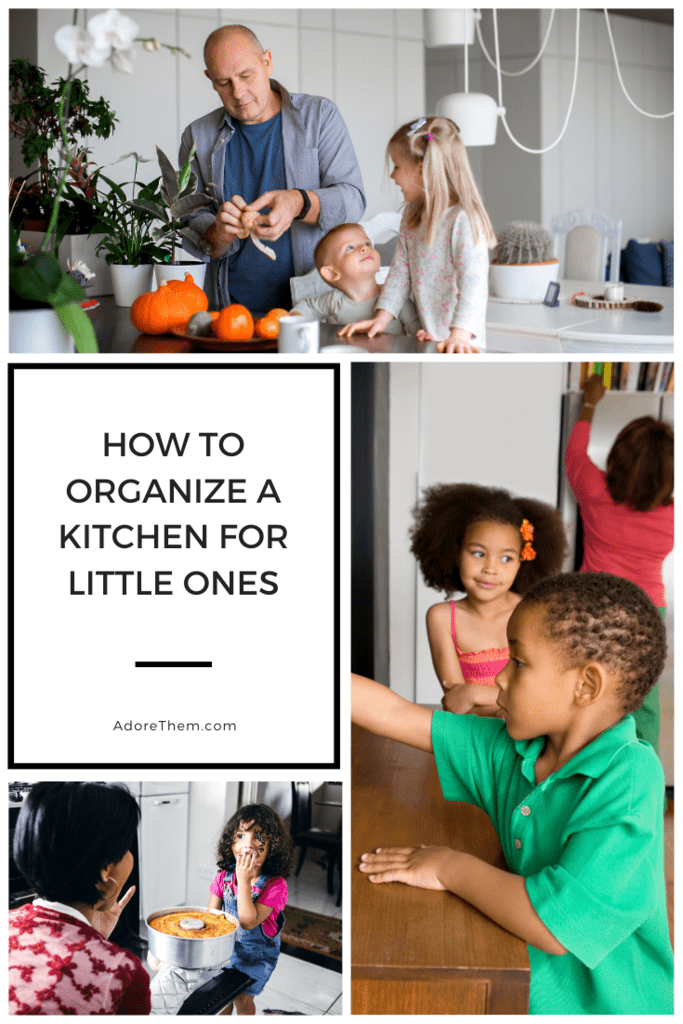 Most of us have a preference for where things go in the kitchen. We organize shelves, fill cabinets, and stock the fridge in an order that makes sense to us; or to whomever the cook is in the house. But what about our little children? What makes sense for them? Read below to find out how to organize a kitchen for little children.

---
This article is written by Karissa Tunis
For more on this topic, check out the full Get Organized collection
---
Organize the Kitchen with Your Children In Mind
I gave this a lot of thought while I was pregnant with our third child. I knew there would be times that my 4 and 2 year olds would be begging for their favorite toddler snacks in the middle of a feeding or a diaper change.
So, to get us as prepared as possible, I re-organized the spaces that they needed.
I moved all of their snacks to the bottom of the pantry, and put a stack of paper bowls on the bottom shelf. I then put a sleeve of small paper cups near a water cooler in our kitchen. (Note – we already had a water cooler. If you do not have one, a step stool by the kitchen sink, and a stack of paper cups near the faucet work too).
My new rule was that our 4-year-old daughter could fill a snack bowl, and a cup of water, for her and her brother. But only IF she asked me first, and IF I was in a nearby room where I could still see them.
Because I was allowing her a new responsibility that she was excited about, she was eager to follow the rules! She rose to the occasion, and was very excited to take care of her little brother while I tended to the baby. And our 2-year-old was thrilled to have his older sister, who he completely adores, doting on him! Together they relied on and helped each other. And I enjoyed watching their bond grow even deeper!
Consider Your Child's Safety
I have always been very strict about the kids only ever eating in front of me. I have heard too many stories of children choking, and I think my paranoia has slightly scared my children into always following this rule.
So, with that said, if your child is one to sneak snacks – these tips are not for you.
I'm learning that watching our children grow and take on more responsibility can be fun and exciting! Often times they surprise us by taking pride and executing. I like allowing them to take charge – in my controlled setting of course 😉  They enjoy proving that they can handle it, and are excited to be my big girl/boy.
For me it took having another baby to rearrange my kitchen, but you don't need to wait for that. Try making these changes as soon as you feel your kids are ready, and allow them this extra freedom under your guidance.
For more on this topic, check out the full Get-Organized collection