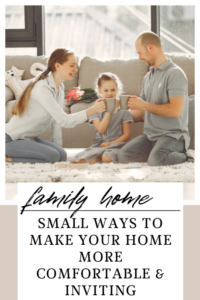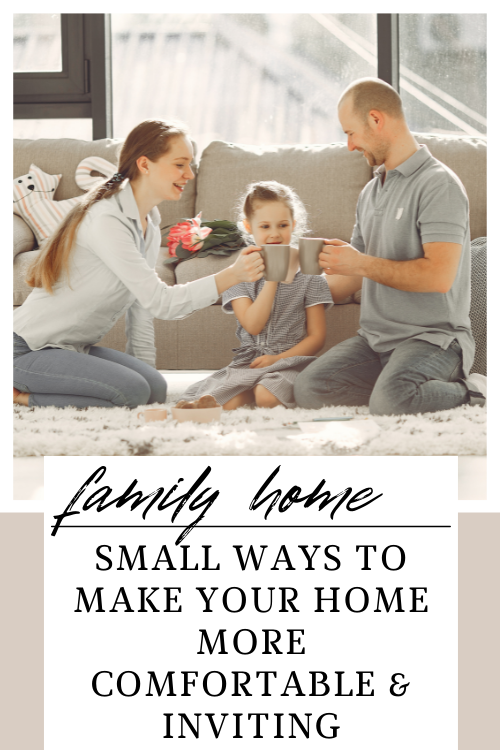 Your home should be something that brings you pride. If people don't like visiting, or look uncomfortable when they do, then that could dent your ego. Naturally, there could be multiple reasons behind that. Unclean and smelly houses will be some of the more notable. But if these don't apply to you, then you could be at a loss for an explanation. How inviting your home is could play a significant role in this.
You should want your home to be somewhere that people want to be. Figuring out how to make your home more inviting will be a large part of this. You'll need to keep a few things in mind when you're doing so. Continue reading below for tips on small ways to make your home more comfortable and inviting.
---
For more on this topic, check out the full Family Home collection
---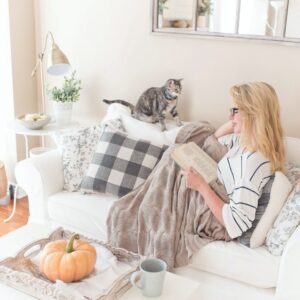 How To Make Your Home More Inviting
Tackle That Entrance
Your home's entrance will be the first and last thing people see at your home. You'll need to make sure that this leaves a good impression. Picking an appealing color will be recommended. It's also worth landscaping around the door, if you can.
If not, adding some potted plants could be recommended. It's also worth placing an outdoor light above or close to the door. That'll make it much safer when walking up, which will make it more inviting overall.
As minor as this might seem, it could make a big difference. A new lock might also be a suggested option.
Rework The Furniture
Your furniture will naturally play a significant role in how comfortable and inviting your home is. It could be worth updating some of your larger pieces, such as the sofa. You might want to go beyond this, however.
Changing some of the smaller things, such as bedside tables, can play a large role. These can be spread across different rooms to enhance the effect. You could consider going from room to room to see what furniture can be replaced.
You could always give new life to some furniture by repainting it or even by putting it somewhere else.
Brighten The Corners
Lights can make much more of an impression in a room than you might think. If you've got any dark areas or corners, then that's especially true. Nobody wants to be in a room that's dark and depressing.
Strategically placing lights or lamps around the home can make a significant difference. Outside of brightening up the room, it'll highlight furniture that people will like. It'll also make things feel much warmer, regardless of the actual temperature.
Subconsciously, that'll make people feel more comfortable while they're there. It's worth spending some time comparing different options. It's worth going for a high-end choice, as these can look much more stylish.
Wrapping Up
If you like having friends and family over, then you'll need to know how to make your home more inviting. Once you do, you'll have a place that people love spending time at. While you'll still need to put effort into cleaning and entertaining, it'll be much easier when your loved ones are comfortable.
With the holiday season coming up, you'll be more than ready to host a few parties. What's not to love?
For more on this topic, check out the full Family Home collection
---