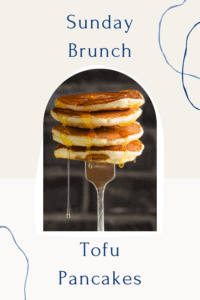 Tofu is one of the most versatile foods around. While it doesn't have any particular taste on its own, you can pair it with just about any flavor – spicy, sweet, sour – and it will come out a winner. This is, of course, providing you know how to prepare it. Below we will look at both sweet and savory versions of tofu pancakes to bring some punch to your Sunday brunch.
---
For more on this topic, check out the full Staying Home and Recipes collections
---
Sweet Tofu Pancakes
This recipe uses silken tofu, which is smooth, soft, and perfect for blending with other ingredients to give your finished recipe a creamy texture. The combination of silken tofu and a 'flour' made from blitzed oats is perfect for everyone, including those who crave pancakes and don't eat gluten. Drizzle these babies with maple syrup and fresh fruit, and you're all set.
This recipe below serves 4 people.
Sweet Tofu Pancake Ingredients
2 1/4 cups rolled oats, divided
1 small packet of silken tofu (8 ounces)
3/4 cup plant-based milk (almond works well, otherwise any kind)
Maple syrup (2 tablespoons for the recipe, plus more for serving)
1 tablespoon coconut oil, melted* (plus either cooking spray or more coconut oil for cooking pancakes)
2 teaspoons vanilla extract
2 teaspoons baking powder
Sea salt
1 egg (OR 1 tablespoon chia seeds, soaked in 4 tablespoons water for vegan pancakes)
*If your coconut oil isn't already soft – this is to enable it to blend. You can melt it gently in a bain-marie or the microwave.
Method
Blitz 1 3/4 cup of the oats in a food processor or blender till you get a fine flour. Add the silken tofu (without the liquid) along with the remaining ingredients. Blend till smooth, and then pour into a bowl. Stir in the rest of the oats, and let the batter stand so that it can thicken (about 10 minutes).
Now melt 1 teaspoon coconut oil in a large pan or skillet (nonstick) over medium heat. Use a 1/4 cup measuring cup for each pancake to pour the batter into the pan. Let it cook till you can see bubbles forming on the top. The edges of your pancake should start to turn golden brown. At this point, flip over the pancake and fry for another 2 minutes or so.
Repeat this process till all pancakes are cooked, adding a teaspoon of coconut oil in between pancakes if needed (you can use a nonstick cooking spray instead if you wish).
Serve with maple syrup and fresh fruit, if desired. Enjoy!
[Read: Quarantine Baking Recipes Your Kids Will Love]
Savory Tofu Pancakes
These pancakes make great additions to any brunch, as well as an easy treat for packed lunches or an accompaniment to dinner.
This recipe serves 5 people.
Savory Tofu Pancake Ingredients
1 packet extra-firm tofu
1 shallot, diced
2 tablespoons soy sauce (or gluten-free tamari)
2 tablespoons tahini or nut butter (peanut, almond)
1/3 cup water (possibly more, see method below)
1/2 cup gluten-free or all-purpose flour
Freshly ground black pepper
Savory dipping sauces (optional, for serving)
Method
First, set the tofu to drain while you prepare the rest of the ingredients. The drier your tofu, the better it will soak up flavors like a sponge. If you have a tofu press like this, place the tofu in the press. Leave it for about 5 minutes or more, depending on the manufacturer's instructions.
If you don't have a tofu press, press your tofu by hand. Wrap your tofu in a towel and put it in a colander, and put a weight on top. Leave it to drain for about 30 minutes.
Heat a large nonstick pan, griddle, or skillet over low to medium-low heat.
With your hands, crumble the tofu into your food processor and add the diced shallot, soy or tamari, nut butter, and 1/3 cup water. Process well till the mixture is smooth. The batter should be fairly thin. Taste the batter and add a bit of salt or a bit more soy sauce if desired.
Now put the tofu mixture into a large bowl. Stir in the flour and a few grinds of black pepper. Check the consistency: your batter should now be thick like pancake batter. If you need to, add a bit more water or flour to adjust.
To cook your pancakes, use a 1/3 cup measuring cup to scoop up the batter and pour it into the hot pan. Spread it out gently for a thin pancake, making sure there is enough room between pancakes to flip them.
Cook each pancake till the bottom is golden brown and you can see bubbles forming on the surface (about 4-6 minutes).
Serve warm and enjoy with your favorite savory dipping sauces on the side.
[Read: Veggie-Packed Lasagna (Grain Free)]
For more on this topic, check out the full Staying Home and Recipes collections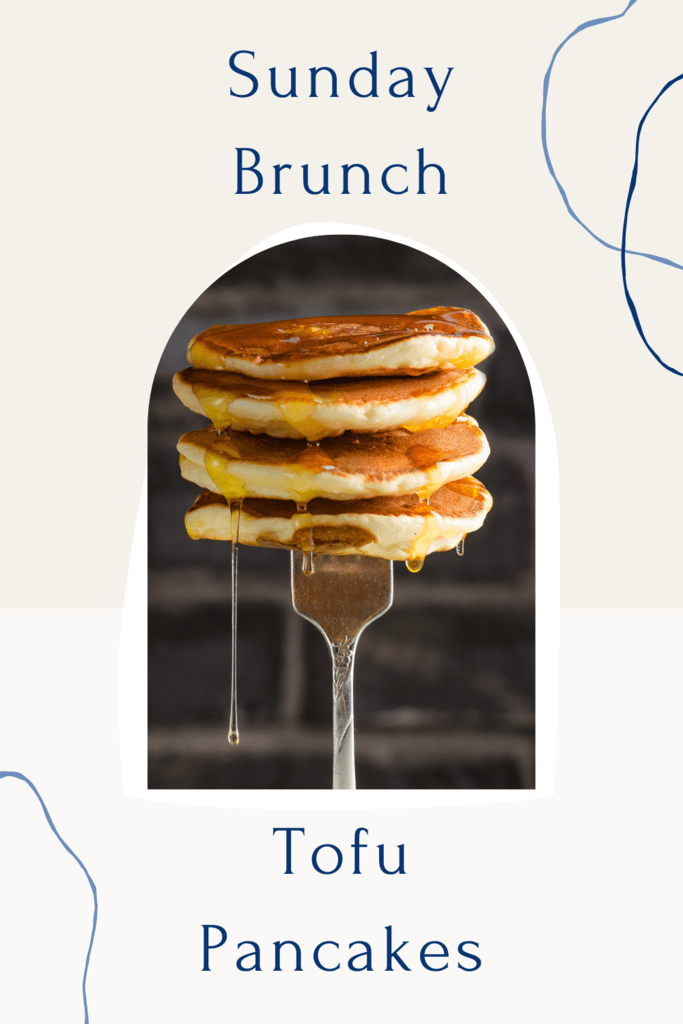 ---