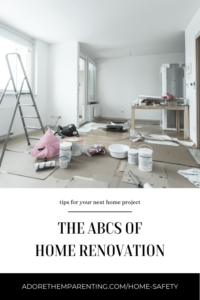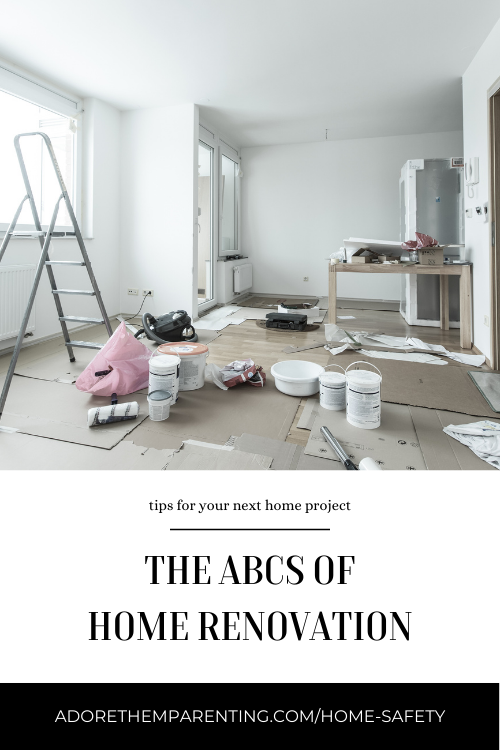 Home renovation is a big investment that can significantly increase the value of your property, enhance your quality of life, and improve the aesthetic appeal of your living space. However, planning and executing a home renovation project can be a daunting task, especially if you don't have any prior experience. Therefore, it's essential to learn the ABCs of home renovation to ensure a successful outcome in 2023.
---
For more helpful resources, check out the full Home Safety collection
---
A – Assess Your Needs
Assessing your needs is the crucial first step in any home renovation project. It's essential to identify the problem areas in your home and determine what you want to achieve with the renovation project.
For example, you may want to create more living space, improve the functionality of your kitchen, or upgrade the aesthetics of your bathroom. Once you've identified your needs, you need to consider your budget, timeline, and any other constraints that may affect the renovation process. This will help you determine the scope of the project and ensure that your goals align with your budget and timeline.
Also, it's important to think about the long-term goals for your home. Will your family be growing in the future? Are you planning to sell your home in the next few years? These questions will help you make informed decisions about your renovation project and ensure that you are making investments that will benefit you in the long run. Overall, assessing your needs is a crucial step in the renovation process that will help you achieve your goals and create the home of your dreams.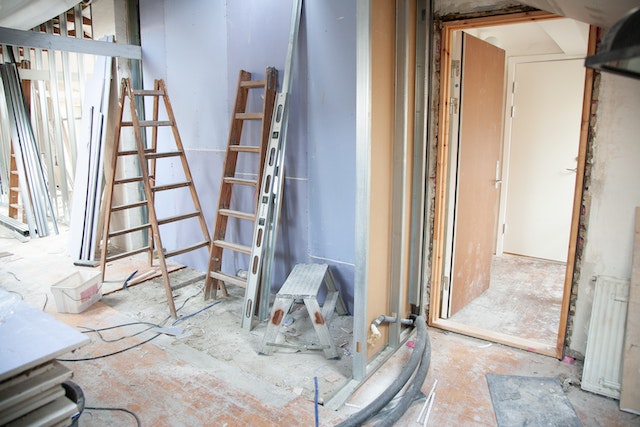 B – Budget Wisely
Budgeting wisely is a critical component of any successful home renovation project. Before starting the renovation, it's essential to set a realistic budget and determine the cost of the project. You can get estimates from contractors and suppliers, as well as research the cost of materials and labor in your area.
It's important to keep in mind that unexpected expenses can arise during the renovation process, so it's essential to have some wiggle room in your budget. A good rule of thumb is to add an extra 10-20% to your budget to account for unexpected expenses.
Paying cash for any home improvement is ideal. Should this be the case, and you are unable to afford the upfront cost, you may wish to look into Loans Canada (or wherever in the world it is you are) as a means to be able to get the money you need to get the work done – especially if the issue that has occurred is something that needs immediate attention.
C – Choose the Right Contractor
Choosing the right contractor is crucial for the success of your home renovation project. Your contractor will be responsible for overseeing the project, hiring subcontractors, and ensuring that the work is completed to your satisfaction. When choosing a contractor, it's important to do your research and ask for recommendations from friends, family, and other trusted sources.
When evaluating potential contractors, consider factors such as experience, reputation, licensing, insurance, and warranties. As the folks at roofingbystacypearson.com explain, a reputable contractor should have a history of successful projects and positive reviews from previous clients. They should also be licensed and insured and be able to provide you with a warranty or guarantee for their work. Especially when it comes to fundamental parts of the house, such as the roof and walls.
It's also important to ask for references and view the contractor's portfolio to ensure that they can deliver the results you want. Look for examples of projects that are similar in scope and style to your renovation, and ask for references from previous clients. Maybe you are ready to get new cast iron guttering, or you want to update your front door. Speaking with previous clients can give you a better understanding of the contractor's communication style, work quality, and reliability.
D – Design with Functionality in Mind
Designing with functionality in mind is a crucial consideration for any home renovation project. Aesthetics are important, but functionality should not be sacrificed in the pursuit of a beautiful design. When designing your renovation, think about how the space will be used and what features are essential for your lifestyle. For example, if you're renovating the kitchen, consider the layout of the space and the placement of appliances to ensure that the kitchen is functional and efficient.
When planning your bathroom renovation, think about the layout and features that will best suit your needs. Consider incorporating innovative solutions like Saniflo toilets, which can provide flexibility and convenience, especially in unconventional spaces.
Additionally, it's important to think about the future when designing your renovation. Will your family be growing in the future? Do you plan to age in place? Considering these factors can help you design a space that will meet your needs for years to come.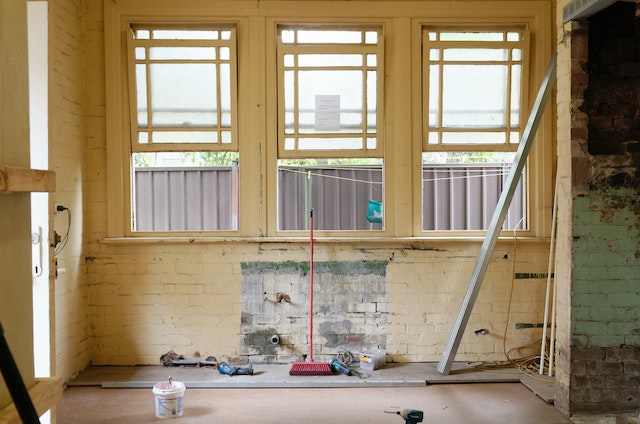 E – Expect the Unexpected
No matter how well-planned your renovation project is, unexpected challenges can arise during the renovation process. Be prepared for delays, unexpected expenses, and unforeseen complications. Remember to stay flexible and patient, and work closely with your contractor to ensure that any issues are resolved promptly and efficiently.
F – Focus on Safety
During the renovation process, safety should be a top priority. Ensure that all workers are trained and follow safety protocols. Also, ensure that the worksite is secured and that children and pets are kept away from the construction area. Finally, ensure that all electrical and plumbing work is done by licensed professionals to avoid any safety hazards.
G – Get The Right Equipment And Materials
Another critical aspect of the home renovation process is ensuring you have the correct equipment and materials. This not only pertains to basics such as hammers, drills, and the like but also to the machinery you'll use for larger-scale endeavors. For instance, if your renovation project involves substantial work in your garden or lawn area, you might need to operate machinery like a Kubota tractor. In this case, sourcing the right aftermarket parts for Kubota becomes essential to keep the machine operating at optimal efficiency.
In essence, every detail, however small, matters. From the aesthetic touches in your interior designs right down to the blades in your tractor. Therefore, give due importance to each aspect. And invest in resources when needed to ensure the success of your home renovation venture.
Conclusion of Home Renovation
In short, home renovation can be a rewarding experience. And it can transform your living space and add value to your property. However, to ensure a successful outcome in 2023, it's essential to learn the ABCs of home renovation. Assess your needs. Budget wisely. Choose the right contractor. Design with functionality in mind. Expect the unexpected. And focus on safety.
For more helpful resources, check out the full Home Safety collection
---