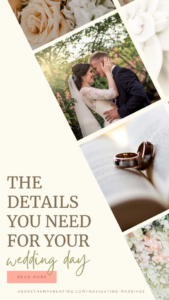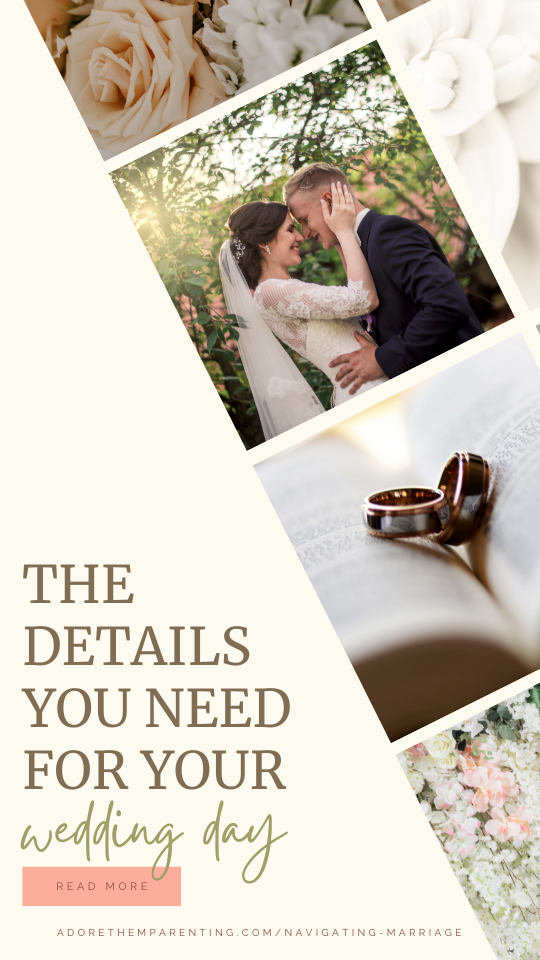 The Details You Need For Your Wedding Day
Do you have a special someone in your life? Are you considering spending your future with your best friend by your side? If you answer yes to these questions, it is time to start planning for all of the wonderful things that come along with engagements and weddings. Continue reading for helpful ideas to make your special moments even more so.
---
For more on this topic, check out the full  Navigating Marriage collection
---
The Ring
As they say, "Once you know, you know." And, when you know you have found The One, your next step will be to pick out a ring. There is an abundance of options available to you, and it can be overwhelming to make a decision. While many prefer brand-new ones, you may also go for timeless vintage rings. Vintage rings come in several designs and styles to choose from. A creative and sparklingly exquisite selection to consider is the halo ring. If you have never heard of this style and are wondering What is a halo ring? Here are some details to highlight its unique beauty.
The larger gemstone at the center of the ring is surrounded by smaller stones of similar or contrasting stone and color.
This layout gives the illusion of a larger center gemstone while adding shine and a unique design.
While following the general halo ring design construct, you get to fashion your ring to suit your personality and budget.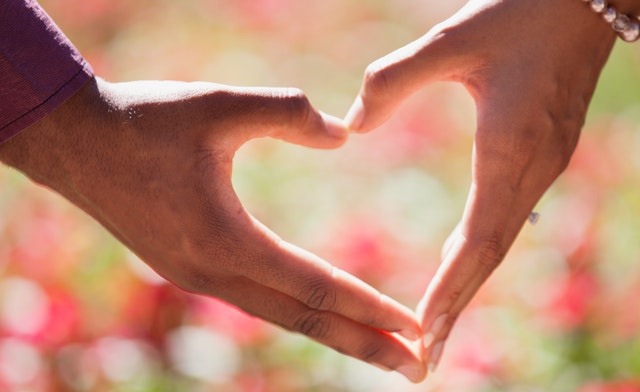 Record for Posterity
You will want all of the details of your wedding available in the future. With that in mind, make a plan to record everything, including the proposal, the planning, the actual wedding day, all of the dinners, and the honeymoon. Enlist a friend to capture memories at every stage. The candid and impromptu photos and videos may be some of your favorites.
Find professional photographers and videographers and then review their work online. When you find someone whose work you appreciate, talk to them about expectations and ask questions beforehand. Once you are on the same page, get everything in writing.
Create a selfie station during your reception for guests. A fun idea is to place disposable cameras on every table in the reception area. Your friends and family can fill the cameras with memories you might not have as you will be sitting at the front of the venue. Developing and looking at the pictures later will be delightful.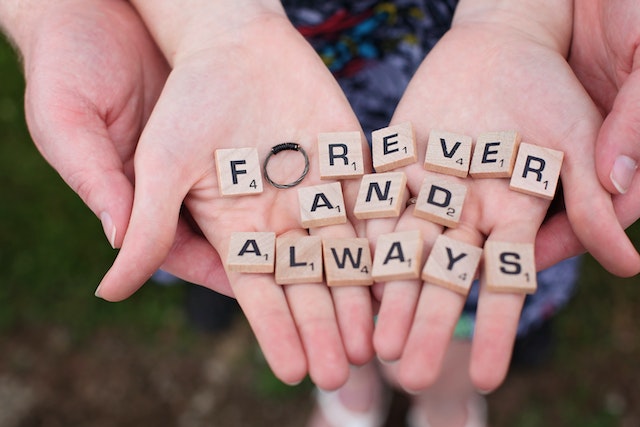 Help Planning A Wedding
Throughout the wedding planning process, remember to enjoy yourself. It will be important to remind yourself from time to time that it is ok and even fun to ask for help. Your helpers should be people you enjoy spending time with and who will make the planning fun. They can also be someone you hire who is a professional in this arena.
Here is a video with tips on things to make your wedding day easier.
Whether you have one month or one year until your impending nuptials, do your best to make planning for your wedding an enjoyable time. Do not let the stress of making one day perfect overwhelm you to the point that you miss out on the fun of planning, deciding, and creating for your special day. Let the joy of choosing the ring, dress, venue, and the other logistics that will add to your wedding day become just as remarkable.
For more on this topic, check out the full  Navigating Marriage collection
---