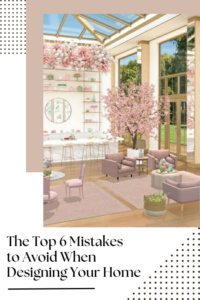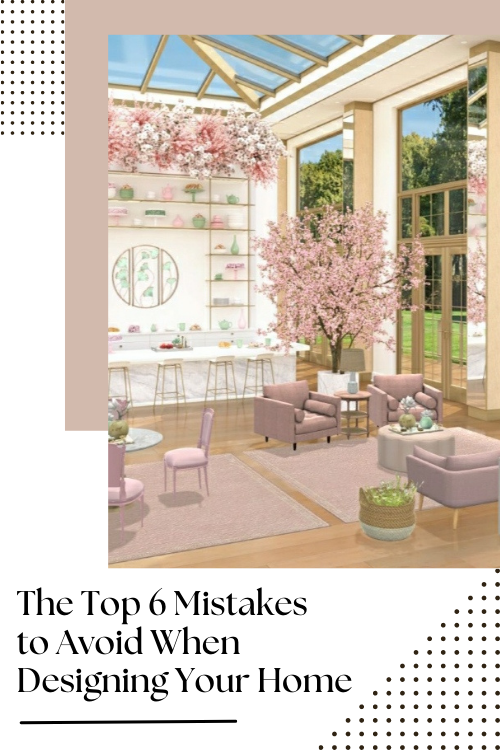 Are you planning on designing your home? If so, you must understand the common mistakes to avoid to create a beautiful and functional space. Designing your home isn't easy – but with the right knowledge and guidance, you can make sure that you're setting yourself up for success. Here are my top 6 mistakes to avoid when designing your home.
---
For more helpful resources, check out the full Home Safety collection
---
1. Not choosing interesting kitchen tiles
The kitchen is the heart of any home, so it's important to get this design right. When choosing the tiles for your kitchen, make sure that you opt for something interesting and unique – otherwise, you could be left with a room that feels stale and uninviting. You can easily find beautiful kitchen tiles in all kinds of shapes, sizes, and colors – from plain white subway tiles to intricate Moroccan-inspired designs. Don't be afraid to experiment; if you don't like it, it's easy enough to replace!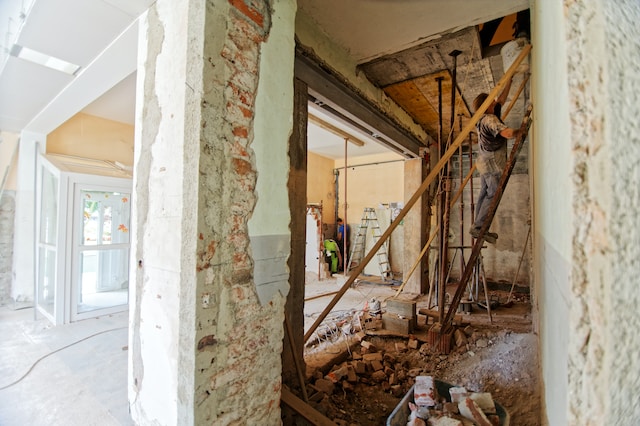 2. Ignoring your storage needs
Another common mistake when designing a home is ignoring storage needs. Many people focus on the aesthetics of their homes but forget about practical considerations such as where they will store items like kitchen appliances and cleaning supplies. Think about where you will store these things before you start designing – otherwise, you could find yourself stuck with a home that looks great but lacks the storage space needed to stay organized.
3. Not considering your lifestyle
When designing your home, make sure that you consider your lifestyle, not just what looks good aesthetically. For example, if you have young children or pets, it's important to choose materials and furniture that are durable and easy to clean. If you work from home regularly, think about incorporating a dedicated workspace into your design plan. Alternatively, if entertaining is one of your hobbies, create an inviting space for guests with comfortable seating and plenty of room for socializing.
4. Ignoring the size of your room
If you're designing a small room, make sure that you consider the size of the space before choosing furniture and accessories. Large pieces of furniture can easily overpower a smaller space, making it look cramped and cluttered. Instead, opt for more streamlined furnishings such as armless chairs or sofas with thin legs. You should also be careful about adding too many decorative items; otherwise, your room could end up feeling overwhelming.
5. Not paying attention to lighting
Lighting is an important part of the home design that is often overlooked. Poorly lit rooms can feel dull or uninviting – plus, good lighting can help to create different moods and ambiance in any space. Consider the natural light in your room and supplement it with additional lighting fixtures, such as floor lamps or pendant lights, to create a warm atmosphere.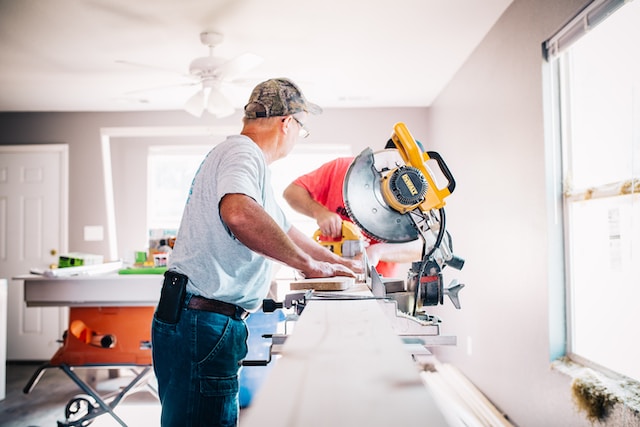 6. Not having a plan
It's easy to get carried away when designing your home, but without a clear plan, you could end up wasting time and money on unnecessary items. Before you start shopping for furniture and accessories, sketch out a basic floor plan of your space and decide where everything should go. This will help you stay organized and ensure that your design goes smoothly.
Why is it important to avoid these mistakes?
Making mistakes when designing your home can be a costly and frustrating experience. The wrong decisions can not only impact the look of your space but also its functionality – leading to wasted time, money, and effort. By understanding the common mistakes to avoid and having a plan in place before you start decorating, you'll be able to create a beautiful and functional home that you love. It's important to take the time to consider your lifestyle, storage needs, and floor plan before you select furniture and accessories, as we mentioned.
Is it possible to create a stunning home without making any mistakes?
Yes, it is possible to create a stunning home without making any mistakes. The key is to plan and think carefully about the design elements you want to include in your space. If you take the time to research different decor styles, materials, and colour schemes before you start shopping, you can ensure that everything works together harmoniously. Additionally, make sure that all of your furniture and accessories reflect your lifestyle – this will help ensure that your home truly feels like an extension of yourself.
The key to creating a stunning home design is to have an eye for detail and knowledge of what works best in each room. With these top 6 mistakes to avoid when designing your home, you can ensure that you set yourself up for success – and create the perfect space for unwinding after a long day. Happy decorating!
For more helpful resources, check out the full Home Safety collection
---