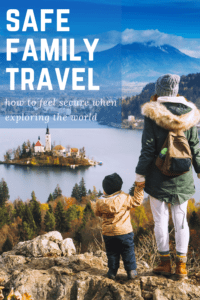 Tips for Safe Family Travel
Traveling or working abroad are both fantastic opportunities for you to expand your horizons, and experience something new that many people will never get the chance to do. This is especially true when traveling with your family. There's something unique about family adventures that you just can't really create at home, or even manage to uncover with friends. It's an experience that stays with you forever. And while you grow as a person, you also grow as a family. Which strengthens your bond and gives everyone something incredible to always remember!
However, while traveling is fun and exciting, you can't dive into it without considering caution. In unfamiliar places, you should be on alert to ensure that you and your family are safe and secure while still having fun. Below are some tips to to consider in order to help plan your next fun, safe, and organized family adventure 🙂
---
For more on this topic, check out the full Travel Tips collection
---
Get Insurance for Family Travel
Before you even step foot onto that plane, you really should first explore and invest in worldwide travel insurance. Not only will this help to take a load off your mind, but should something go wrong, you can at least rest easy knowing that you will be covered. Whether that's medical bills, or missed flights, it's important to be prepared for any scenario.
Many people will go on their travels believing they are invincible. And hopefully your trip will be filled with nothing but joyful exciting moments! But, it only takes one mistake, either from you or somebody else, to dampen your adventure and send you back home with a cast and a set of crutches. Travel insurance is essential for providing financial support in case of emergencies, and it could help you out of a sticky situation.
Here are helpful tips for flying with kids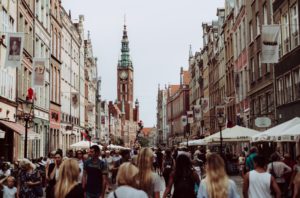 Look Like You Belong Abroad
While most places in the world are safe for you to walk down the street alone, or with your family, you shouldn't get complacent. – Especially in countries where you stand out! Potential thieves could target you if you look lost and unsure of where you are going. So appearing as you belong there, and coming across as confident, will help to deter them.
Let's be realistic though. It's very unlikely that you will experience an outright mugging. But there is always potential that you might get pickpocketed in a crowded area. To prevent this, you can wear a discreet money belt, use zippered pockets to keep cash and devices secure, and don't take all of your money with you.
Check out these 10 kid friendly podcasts to listen to on your next family trip
Know Who to Call while Traveling
Should something terrible happen, like a theft or accident, then you need to know who to get in touch with as soon as possible to ensure that the problem does not get worse. Typically, you'll need to locate the nearest hospital or police station, so it's worth knowing where they are, and how to request a taxi to get there.
Furthermore, you may want to take some issues further, especially if you believe you were mistreated while a guest in another country. A Defense Base Act attorney is something to consider with this, especially for civilians working abroad.
Consider making this simple DIY Child Safety Bracelet for your next trip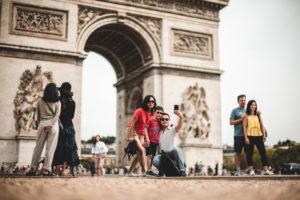 Safe Family Travel
Of course you want to ensure that your travels are the best time of your life, and part of guaranteeing this is to understand how to stay safe when you are on your adventures. It can be easy to feel comfortable in some places, especially when you're having so much fun! But remembering to be cautious and sensible while also enjoying yourself will ensure everyone is feeling safe and secure.
Happy Travels!
For more on this topic, check out the full Travel Tips collection