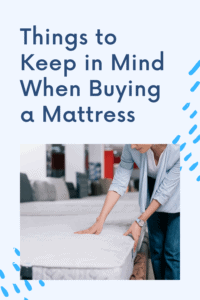 Oftentimes, people have a tendency to wish you Goodnight. But, have you ever paused to ask yourself if you really have it, or is it just wishful thinking?! If the answer is yes, then that's great! However, if the answer is no, then you have to ask yourself what needs to change. Sleep is so important! And since we spend a big portion of our lives snoozing, we should make sure that the rest we do get – counts. So continue reading below to find out what you need to keep in mind when buying a mattress.
---
For more on this topic, check out the full Sleep collection
---
Cause for Improper Sleep
One of the main reasons why people do not have a proper night's sleep is due to the quality of their mattresses. Even though many of us overlook this very important aspect, sometimes a brand-new one can positively affect us in big ways.
Now, if you haven't purchased a first-class mattress in a long time, then you are probably wondering what qualities it is supposed to have? If you're not sure about it, then check out these traits that will help you get the best mattress in the world.
[Read: What to Keep on Your Nightstand to increase relaxation & stay asleep through the night]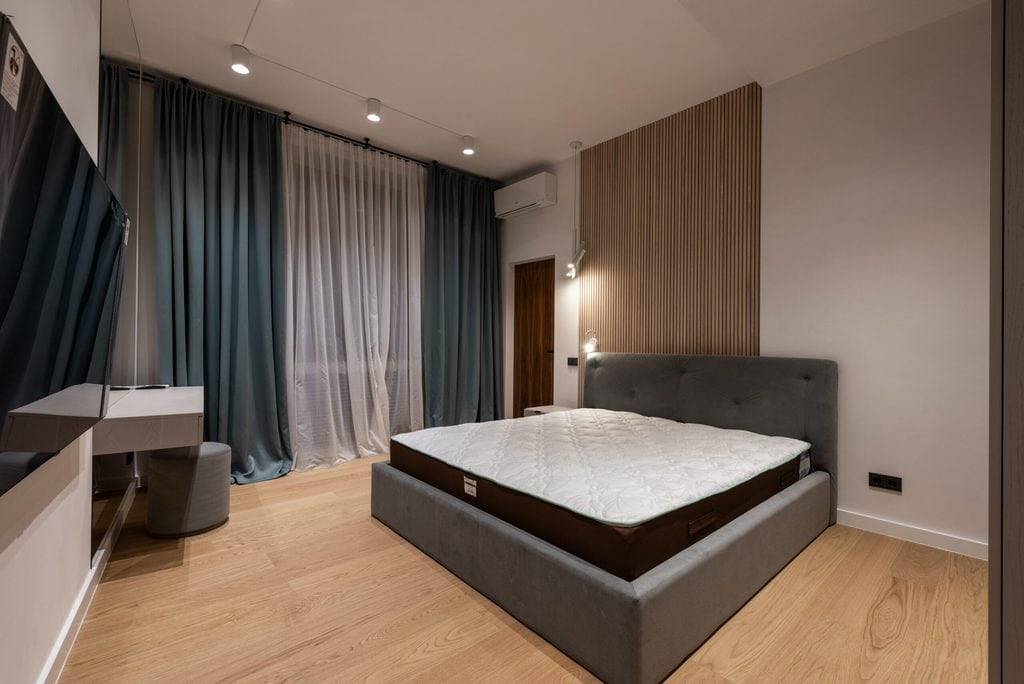 Things To Keep In Mind While Buying A Mattress
Comfort Level
It's worth mentioning that mattresses generally come in various sizes and comfort levels. Starting from firm, to pillow top, and plush, along with personalized and contoured. To provide their consumers with numerous levels of comfort, a lot of stores have comfort by color system that places levels of comfort in different categories so people can determine their comfort zone.
Namely, this system simplifies everything. How come? For instance, consumers who come into a shop can instantly see which mattress falls into the category they are searching for. It doesn't matter whether they are looking for a firm mattress or any other, these options help them choose the one that was tailored to cater to their needs.
Size
Everybody wants to be comfortable when they are sleeping, and it is sometimes difficult to achieve that if you are sharing the bed with someone else. That's why mattress specialists at www.puffy.com think that you should pick the right size if you do not want to feel cramped and crowded. And that doesn't mean that you should invest a fortune to accomplish that.
The whole point while buying a mattress is to find something that is going to provide you with enough space when you are sharing your bed. Does it mean that you should get the biggest one? Definitely not! It means that you should obtain a mattress that is going to be practical. That your room is able to accommodate. And take into account your dresser or a nightstand.
Don't Forget To Consider These Traits As Well!
Firm Or Plush?
If you see the words plush, ultra-plush, firm, or extra firm on the mattress it means that they are showcasing how hard or soft the mattress really is. Normally, those that are ultra-plush come with pillow-tops and cushions that are going to make your mattress much softer.
Furthermore, you will come across mattresses that have cushion, firm, or pillow top labels embedded on them. Namely, these mattresses have additional padding which makes them much softer.
On the other hand, they are still firm enough to provide you with amazing support. Therefore, if you are having issues with your back then you should definitely opt for these types when buying a mattress. You will be provided with good support!
Various Mattress Materials
Before you make any decisions and purchase a mattress, you should first get all the facts when it comes to materials. We are about to provide you with some useful information regarding the most popular mattress types:
Innerspring are the ones that utilize coils. This material provides consumers with a bouncing feel, as well as a powerful support.
Latex usually also gives you that extra bounce, as well as responsiveness that you may not receive if you choose to buy innerspring.
Memory foam is the type of mattress that was made to contour your body, which may cause pain alleviation. Some people who have used it stated that this material sleeps warm.
Hybrid mixes latex layers, or memory foam, above and on top of an innerspring mattress. The goal of this combination is to provides great support and softness.
Air mattresses employ an air pump to puff up the mattress to a certain firmness level. Normally, every side of the bed utilizes a single chamber of air to conform two people who have different preferences and needs.
[Read: Promoting Healthy Sleep: From Birth to Beyond]
Pressure Point Relief
Unfortunately, there aren't too many people who aren't suffering from any type of ache or pain that is related to the back, hips, etc. Now, if you conduct thorough research and see what type of mattress is the best for any of your conditions, you just might reduce the pain you are currently feeling.
As it was previously mentioned, an innerspring mattress is able to spring back with force, and then put some pressure on those sensitive areas. And top-notch foam can provide you with the right pressure point relief.
Temperature
Temperature plays a huge role when it comes to the quality of your sleep. This is not limited to extremely high summer temperatures. Moreover, heat settings, heavy comforters, as well as your mattress can impact the quality of your sleep.
While classic memory foam and pillow tops can help you have warm nights, there are other types of mattresses that are packed with cooling technology that can help you feel comfortable at practically every temperature. Further, if you generally heat up while you are sleeping, this cooling technology can help you decrease the heat, which is why it's worth considering.
The Price
Frequently, people have a tendency to think that what is pricey is logically better. Even though that can be the case in some instances, in this situation it doesn't guarantee anything. Namely, a lot of brands are prone to putting high price tags because they already have enough consumers. Or due to the name they support via licensing agreements, marketing, distributions, overhead expenses, pricey showrooms, and many others.
The point is to consult with somebody who has enough experience when it comes to buying a mattress. Ask him or her all of the relevant questions in order to have the right information about the mattress you're interested in.
For more on this topic, check out the full Sleep collection
---