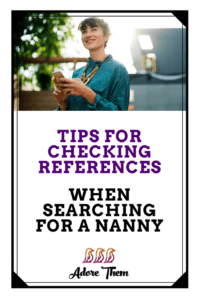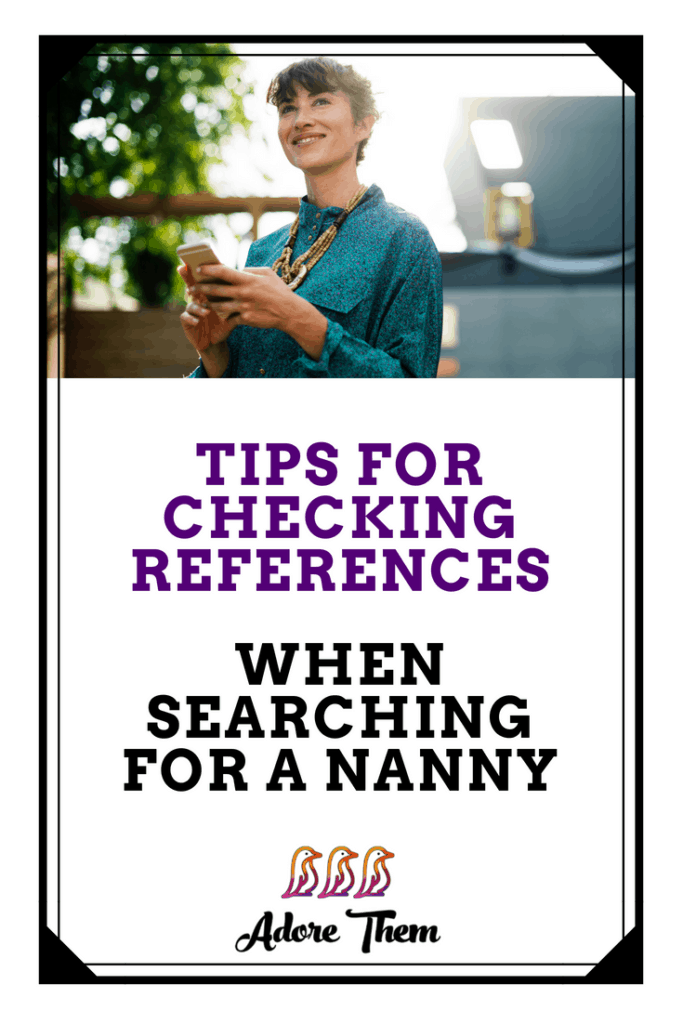 Hiring a nanny is no easy task! After a flurry of nanny interviews, you've finally narrowed down a candidate that seems like the perfect fit for your family. She has experience, she's down-to-earth, and she's level-headed. And oh yeah, one minor detail – your kids absolutely love her! You couldn't be happier! But don't sign on the dotted line and hire the nanny just yet…
Just when you thought the hard work was over, it's time to check your potential nanny's references. But no worries, right? Just a few quick phone calls to make sure her previous employer liked her, and that she showed up on time. Well, yes, but there's more to it.
---
This article is written by Christin Perry of Mommybites
For more on this topic, check out the full Childcare Options collection
---
Remember that this is someone to whom you'll be entrusting with your kid's safety in your absence. Possibly even for many hours at a time. You've got to have complete trust and confidence in her abilities, her decision-making skills and her discretion. Here are some tips for checking nanny references that you may not have thought of. So pat yourself on the back for finding the best nanny ever! Then get ready to dive back in and make sure she's everything you think she is!
Don't Settle for Just the Nanny's Friends and Family
If your nanny has any previous child care experience (and we certainly hope she does!), she should be able to provide you with at least two or three references. Look for those that relate directly to the work she'll be doing for you. So don't settle for contacting her best friend, or the store manager at that boutique she worked for last summer. They may tell you she was super awesome, but that doesn't tell you anything about how she'll handle your kids when the going gets tough.
The HomeWork Solutions site says,
You should always require a minimum of two child care references, persons NOT related to the applicant. It is a waste of time to talk to someone's friends and family."
Of course, we understand why your potential nanny wouldn't want you to contact her current employer until she gives notice. But you can still insist on speaking with a different relevant source if this is the case.
When Hiring a Nanny, Always Check Multiple References
Suppose you start calling the nanny's references, and to your surprise, you get a less-than-stellar review from a previous employer? Disappointing, right? But before you write the candidate off, it may be wise to check at least one additional reference. Why? Because like your mom always said, there are two sides to every story. While a negative reference should never be taken lightly, it's possible that the client was actually the one causing trouble. Or there was some other circumstance that caused the relationship to be strained.
Likewise, and perhaps even more important, is to continue checking references even if the first person you call gives your potential nanny a rave review. It's a great feeling when your opinion of your possible hire is corroborated, but it's always a good idea to get as complete of a picture as you can. And checking multiple references is a great way to do just that.
---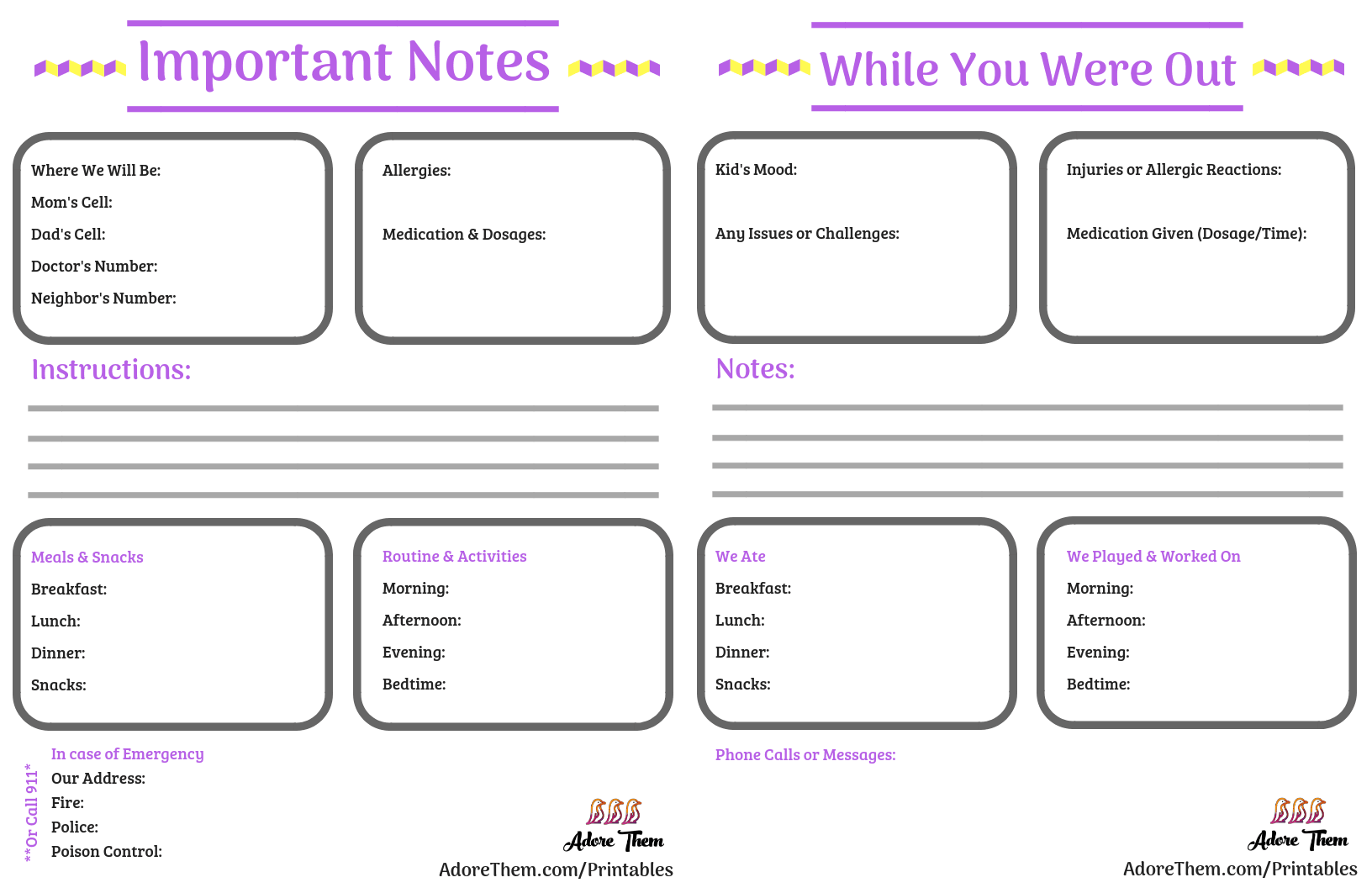 ---
Ask Open-Ended Nanny Interview Questions
When you're on the phone with a past employer, avoid asking all "yes" and "no" questions. Instead, ask open-ended questions that will require some thought and consideration on the part of the employer. Ask for specific examples of times the nanny has displayed a certain behavior, or how she acted in certain situations.
On their website, HomeWork Solutions offers this advice:
Ask your questions and then be silent and listen to the answers. Don't verbally agree (umhum) or disagree (really?). Don't interject any of your feelings into the conversation, because this will lead the reference in the direction you are considering rather than provide you with the unvarnished truth."
Consider Other Background Checks when Hiring a Nanny
Once you've collected two or three comprehensive reference checks for your potential nanny, you can (finally!) rest. Right? Well, you certainly can, but we recommend going the extra mile to check for any criminal history as well. After all, that's something you can't really get from just calling a previous employer (unless the crime occurred while on the job or during the period of employment).
It only takes a few minutes on a site like backgroundcheck.com to get a sense of your potential nanny's criminal history. And if your nanny will be entrusted with a car in order to transport your kids from activities, school, and playdates, it's a great idea to obtain her driving record from the local DMV.
For more on this topic, check out the full Childcare Options collection
---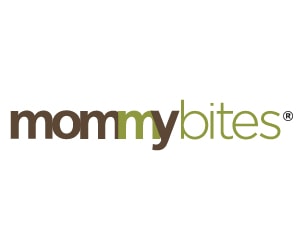 Featured Contributor: Mommybites
Mommybites is a social and educational brand for expectant moms, new moms and moms of young children that hosts events including seasonal luncheons, parenting seminars & workshops, parties, online classes, and more! Our moms share an interest and desire to learn about products, resources, and information pertaining to early motherhood through toddlerhood. Via our online resources as well as our in-person events, Mommybites provides moms with a community in which to grow, develop, share, and learn.
Website | Facebook | Twitter | Instagram
---