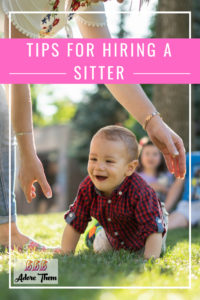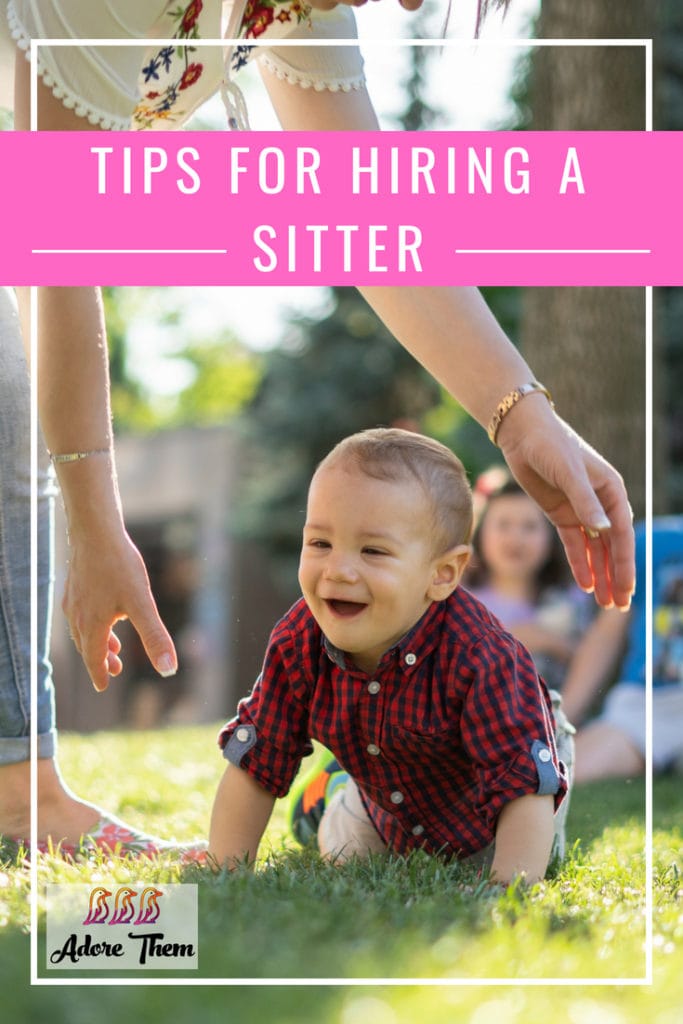 How to Find a Babysitter that You Love
Having 3 kids close together is so fun! But it can also be a bit overwhelming at times, especially in those early years. Whether I need an extra hand to get things done around the house. Someone to watch the kids so that I can run a few errands. Or even just someone who allows me to finally have some "me time"; I have been fortunate to find amazing babysitters to help us out! Read below to find out what steps I followed to find and hire the perfect babysitter.
I am often asked a lot of questions around this topic from friends (probably because they know I have the best sitters in town 😉 – "Where do you find your sitters? How do you know who to hire? What questions should I ask a potential babysitter?" And so on…..
So here are my tips for hiring the right person to care for your children, and the benefits of hiring a nanny.
---
This article is written by Karissa Tunis
For more on this topic, check out the full Childcare Options collection
---
How to Find a Babysitter
First, let me say that I love hiring someone I know, or someone that comes personally recommend by someone I trust. But, that is not always an option. And sometimes these friends do not always work out as expected. So I came up with a system to properly vet each candidate, and a couple of options to consider when seeking someone outside of family to help out.
A few years ago my part-time babysitter took a new full-time job, and I was out of family members to call in favors with. So, I decided to try Care.com – an online service to find a new babysitter.
A babysitter locator membership can be expensive, but I have always had amazing luck and never needed more than a month of access. If you are desperate to find good help like I was, a one month fee to a babysitter locating service may seem totally worth it! And now there are a lot more sitter finder services out there. So shop around and do your research before selecting one, because each one offers something different.
1.)  Create an Account
Start by making a somewhat vague account and create a general post stating what you are looking for. Be sure to list the ages of your kids. When I did this, that post gave me over 30 responses. The nice thing is that you can fully checkout each of their backgrounds before ever responding. And the background info that the site provides is very extensive. They even supply answers to questions that you might otherwise have felt awkward asking someone directly.
2.)  Narrow the List, Schedule the Phone Interview
From here I narrowed down my list from 30 to 10-12 possible candidates. The ones I was interested in, I sent a personal message giving additional details regarding the help I was looking for. Depending on their response I then scheduled a phone interview.
Interviewing the Babysitter
3.)  Phone Interview
Use this conversation to ask any questions that you might have had about their profile, and ask for more details about their experiences. This is also an appropriate time to discuss their babysitting rates, and how much you are willing to pay.
Also, try to learn a little bit about their interests, because this will help you envision what they might do with your children. Do they love art? Does your child like to color and do crafts? Perfect! Do they love to be outside, but your child has lots of allergies and prefers indoor activities? Maybe there is someone better fitted.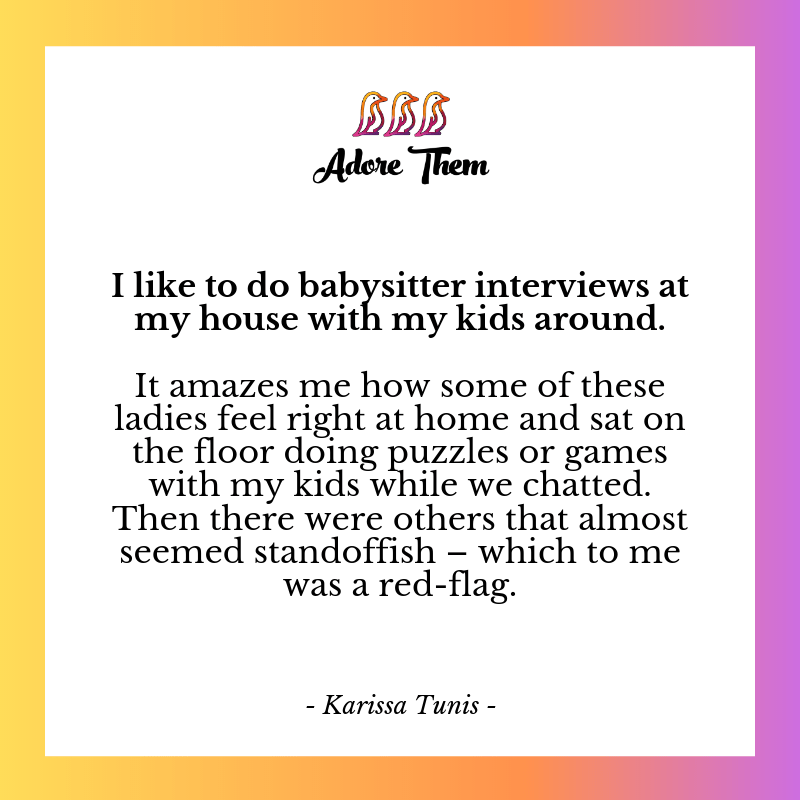 4.)  Narrow the List, Schedule In-Person Interviews
From the phone interviews I narrowed down my search to the top 5 or 6 that stood out to me and scheduled an in-person interview. What you are trying to gage is how prepared they are to keep your children entertained AND safe! Ensuring the safety of your kids should be your number one priority.
I like to do the interviews at my house with my kids around. It amazed me how some of these ladies felt right at home and sat on the floor doing puzzles or games with my kids while we chatted. Then there were others that almost seemed standoffish – which to me was a red-flag.
My kids are very shy, and don't always like when we want to go out for a date night. Or when I have to leave to run errands without them. And when I am home, they often prefer my attention to most others. So I was looking for someone who would take charge and keep their interest.
One of my favorite sitters of all time would walk in the door, happily greet everyone, grab my kids hands and ask if they wanted to run outside and play a game – I loved it! There was no standing at the door watching me leave and crying from the window, because they were already laughing and playing in the back lawn! And this spared me the "Mom Guilt" of wanting to have some fun or alone time. Plus, if I had her over to play with the kids so that I could get work done, she was fully capable of keeping their attention and distracting them so that I could focus on what I needed to do around the house.
Doing a Babysitter Trial Run
5.)  Schedule a Trial Run
After the in-person interviews, schedule a trial run. Invite the sitter over for about 2-3 hours while you are at home. Use this time to do laundry and get work done around the house. The goal is to see how they really interacted with your children. What games and activities do they suggest? How do your kids responded to and liked this person? And see how they handle being fully in charge.
After the trial run, it was always very clear to me who had the talent I was looking for. I forgot to mention my dogs – I have 4 of them. Juggling 3 kids and 4 dogs is a hard task that not everyone is cut out for. So the chosen candidate really needed to be someone special that had a love for kids and animals!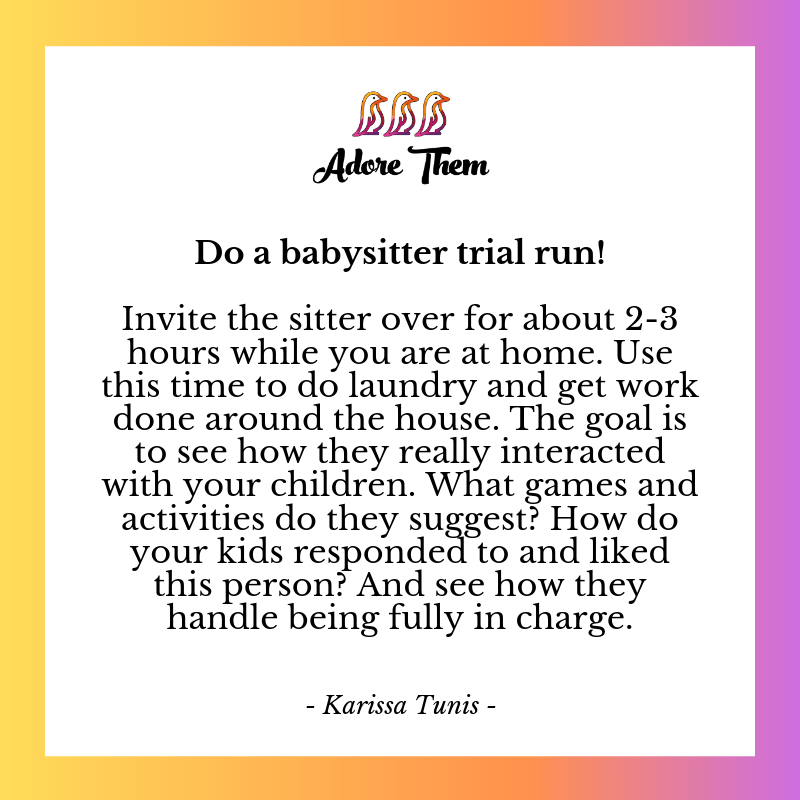 Hiring the New Babysitter
6.)  Hire the Babysitter
From this process I often hired someone for a more scheduled role, and kept a few contacts that I could call for the occasional date night (having a list of more than one babysitter is ideal).
Once hired, I always scheduled their first babysitting job for just a couple of hours while my husband and I would go down the street to a nearby restaurant for dinner. From there I would slowly increase each babysitting job by a couple of hours until I felt they were comfortable handling longer shifts, or all day if needed.
When my children were babies, I had taped to the inside of kitchen cabinet doors all of their feeding instructions and medication dosages. I had a list of emergency contact numbers by the phone incase I was ever somewhere that limited my cell service. And I always had figured out ahead of time meal options, and left extra changes of clothes on the kids beds just incase they were needed.
---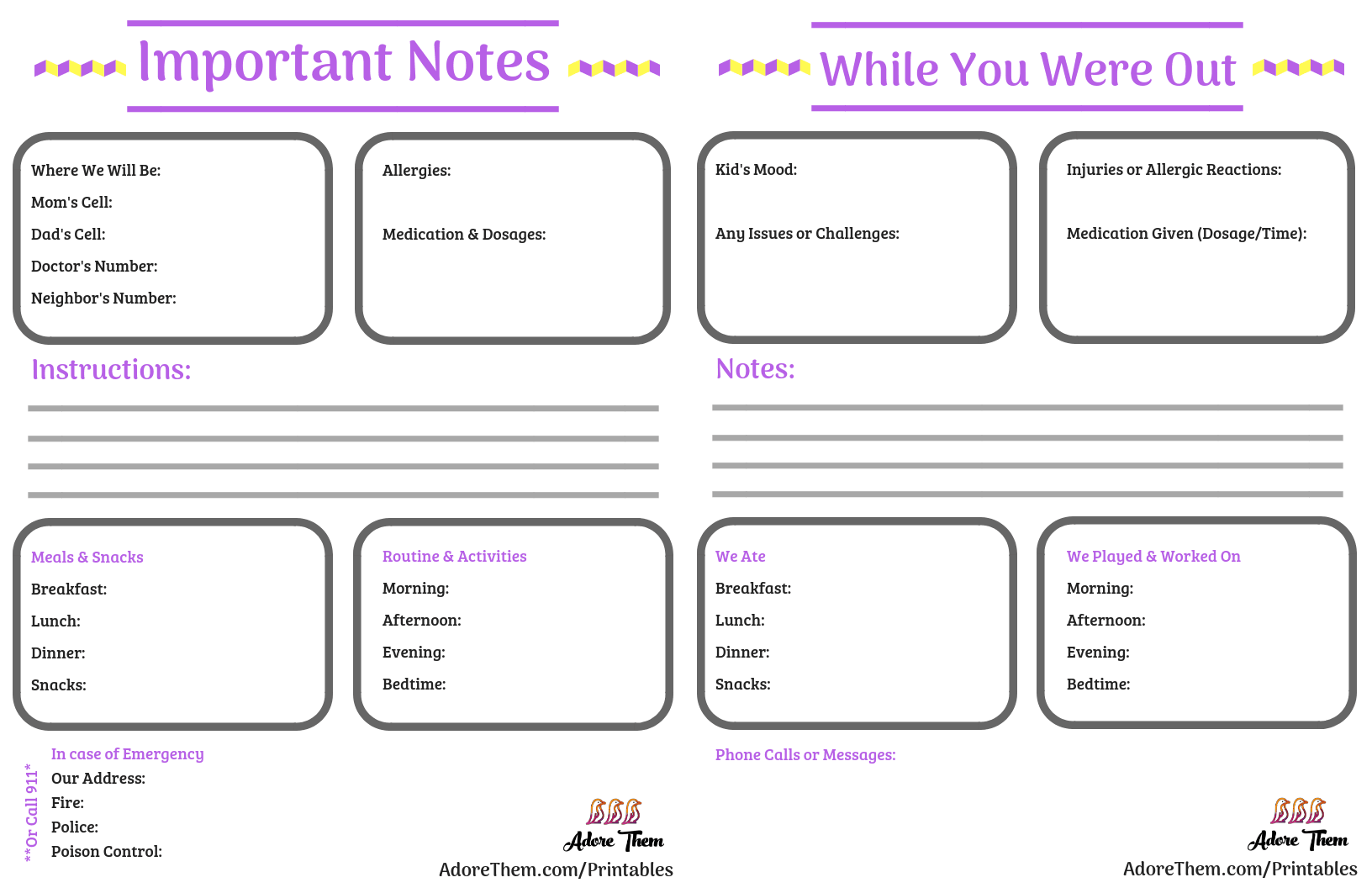 ---
As a planner, I probably over-prepared to leave my kids – even if just for a couple of hours. But my goal is always for my babysitters to be able to focus 100% of their attention on the children, and not have to waste time looking for things, preparing meals, or ever leave them trying to figure things out. And by knowing the sitter is fully prepared and capable of running things at home, I am always able to enjoy my time away much more! I never feel I have to race home either if my plans take longer than expected because I had planned ahead for practically anything.
Babysitter Referral
Now, what if I had been referred someone, or wanted to use someone I already knew? I would start with the in-person interview and then follow the rest of the steps. I can tell you a couple of stories where I trusted someone I knew without vetting their babysitting skills. Two different occasions ended up not as I had hoped. They were amazing people with great personalities, but I did not realize that they had almost zero experience watching a baby. Thankfully my kids survived. But it did make things a bit awkward. After these two mistakes, I developed my "system" and I have never deviated from that since.
Where to Find a Babysitter
If you to are looking for some help with the kids outside of family members, here are a few other places/ways to try:
Create an account on Care.com, UrbanSitter.com, SitterCity.com, or check out others (each offer a very different experience and expertise, so do your research)
Ask family, friends and neighbors for recommendations
Reach out to mommy groups on Facebook
Call local high schools or collages and ask if you can post an ad on a community/job board
Reach out to local daycares, schools, or fitness centers that have child care services, to find out if any of their staff is looking for additional part-time work
Ask your pediatrician or pediatric nurse if they know of anyone
Check out our free printables for Important Nanny/Babysitter Notes and While You Were Out to use at home. And take advantage of a free month membership from UrbanSitter now.
Best of luck!
For more on this topic, check out the full Childcare Options collection