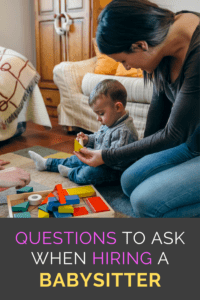 10 Questions to Ask When Hiring a Babysitter
Finding and hiring the right babysitter can be unnerving for parents. While we'd all like to leave our kids in the kind and capable hands of Mary Poppins, the reality is that you're not going to find a sitter who "has it all." My advice is to take time to think about the skills, characteristics and "extras" that are most important to you, your spouse and your kids. Then make a list of your questions to ask when interviewing and hiring the babysitter.
---
This article is written by Lynn Perkins
For more on this topic, check out the full Childcare Options collection
---
Set up a formal interview with the sitter, or try a "working interview," where you can get errands done at home while the sitter watches your kids for the first time. And, then ask yourself:
1. Do you feel comfortable with her?
This one is big — very big. Your gut feeling is probably the best barometer you have. Never mind that she has 20 years of experience and a PhD in child physiology. Do you *like* her? Do you feel a connection? Finding a good babysitter is like dating — the chemistry has to be right.
[Read: Tips for Checking References When Searching for a Nanny]
2. Do your kids like her?
Of course you have to like her, but almost equally important is if your kids enjoy her. They might not love her right away, but you'll know when they can't hide their smiles as she rings the doorbell or gush about the new art supplies she brought.
3. What will she do in the case of an emergency?
A critical part of preparing a sitter is to make it crystal clear where the emergency numbers and supplies are. She should have your cell number, and your husband's, programmed into her phone. She should also know exactly where the pediatrician's number is as well as a backup friend or neighbor. And in the case of a time-sensitive emergency, she should know to call 911. Ask her if she's comfortable with that, and make it clear what you expect. Make sure is prepared for your kid's safety, no matter where they are.
[Read: Babysitter Safety Preparation – Key Steps to Ensure the Safety of Your Kids]
4. Is she comfortable changing diapers and wiping little noses?
When hiring a sitter, I've definitely fallen victim to overlooking the basics. There's nothing worse than an early-morning hug from a baby whose diaper is on backwards…and leaking. If you're willing to train her, great. If not, ask her if she's ever dealt with the unsavory aspects, and if the answer is no, move on.
[Read: 5 Questions to Ask a Potential Nanny for Your Infant]
5. Will she keep the rules of your house?
The person you hire to care for your kids should stay (relatively) consistent with your disciplinary approach. The last thing you need is someone to hand out Oreos by the handful or use harsh words when you believe in positive reinforcement. Be sure to bring this up in the interview and spell out exactly what you expect.
---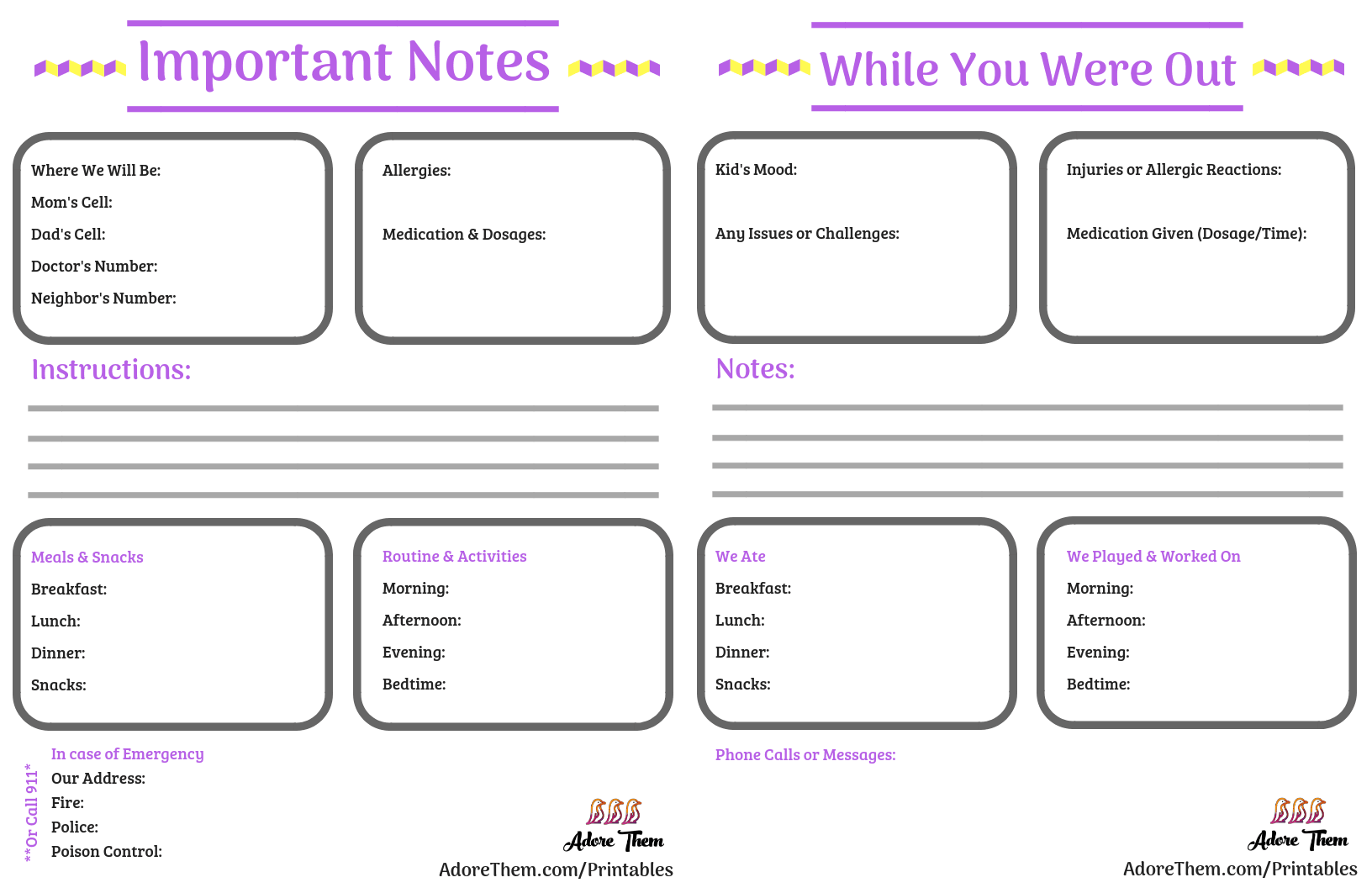 ---
6. Does she drive?
If you don't want to be the one driving a teenager home at 11 p.m., this might be a deal breaker. Also true if you absolutely need someone to pick up Jack from soccer or take Anna to ballet. You should be very clear about this up front. And don't forget to check her license.
7. Will she do extra work like laundry or dishes?
This is something most sitters will do if asked, but it's crucial to bring it up *before* hiring her. For me, coming home to a clean house is a *very* close second to coming home to happy children. She certainly doesn't have to clean toilets, but doing a load of (the children's) laundry here or there and washing the dinner dishes is not too much to ask. You'll be happy you did.
8. Is she arts-and-crafty?
Because my children looooove any sort of art project, I assume others do, too. Now, you might be the kind of mom that enjoys coming up with and implementing these projects with your kids, but I'm just not. So, I love a babysitter who does. Tell her she's welcome to use your markers, construction paper, etc. Better yet if she brings her own supplies.
9. Does she cook?
If you are a working mom or one who doesn't enjoy cooking, this might be a pre-req. During the interview, don't be afraid to ask the sitter if she cooks or is at least comfortable in the kitchen. Perhaps she makes a mean spaghetti and meatballs or enchilada casserole. This could be great to know as you flash forward to arriving home each night at 6:30 pm, ready to fall into bed. A delicious dinner in the oven might just make your day.
[Read: Healthy, Simple, Family-Friendly Recipes]
10. Is she available next Saturday night?
This one might just trump all others. Availability is half the battle!
When hiring a babysitter…
Clearly, there are an endless number of considerations to think about. In my opinion though, only #1 and  #2 are non-negotiable. So, pick the top 3-5 questions to ask when hiring a babysitter that are most important for your family and let the rest go!
Just remember that no matter what your "wish list" looks like, you must communicate your expectations clearly with the babysitter. That is why the questions that you ask when hiring a babysitter are so important! Even when you think what you're asking for is obvious, sitters appreciate clear instructions. If you don't tell them what you expect, you're just going to drive yourself crazy complaining about things like, "I just wish she'd pick up the toys at the end of the day" or "Why didn't she take them out for some fresh air?"
So, once you hire your sitter, keep the lines of communication open. Give—and accept—both positive and constructive feedback to ensure you, your kids, and your sitter maintain a happy and healthy relationship!
To try UrbanSitter for one whole month free, click here!
For more on this topic, check out the full Childcare Options collection
---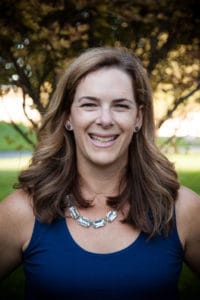 Featured Contributor: Lynn Perkins
Lynn is the Founder and CEO of UrbanSitter. With over 15 years of experience building and growing consumer Internet businesses, and a passion for connecting people with each other, she decided to unite babysitters and parents as her latest quest. Lynn is a graduate of Stanford University. She and her husband enjoy exploring San Francisco with their three adventurous boys.
---