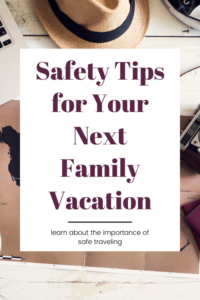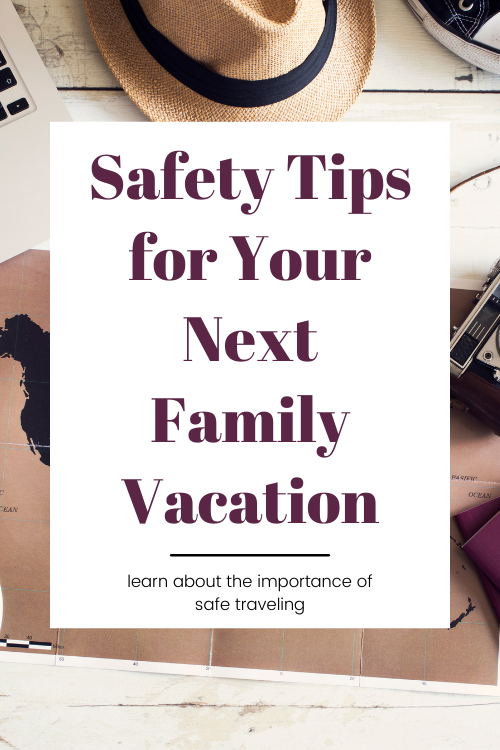 In today's world, traveling with children can be challenging. Whether going away for the weekend or taking a family vacation, safety should be your number one priority. This article will discuss safety tips that every parent should consider when planning their next family trip. These tips can help ensure that your next family vacation is fun and safe. So continue reading below for safety tips for your next family vacation, and learn more about the importance of safe traveling.
---
For more on this topic, check out the full Travel Tips collection
---
Car Safety
Many things can go wrong when you travel with children. But the last thing you want is something tragic to happen. Whether it's a car crash or some other unfortunate event. We need to ensure we do everything to keep our families safe on our next vacation. Always keep an eye on your children, and don't let them play with the car window because it can be hazardous for everyone involved.
Seat belts are also important. So make sure you and your children wear them when traveling in a car. It's also essential to have a first-aid kit in the car in an emergency or accident. In the unfortunate event of an accident, contact a car crash lawyer to ensure the correct steps and advice are followed.
Never Leave Your Child Unattended
Never leave your child unattended, even for a minute. This is one of the essential safety tips when traveling with children. If you stop to use the bathroom or get gas, take your little ones with you and don't let them out of your sight if there are unsecured restrooms available.
It would help if you also kept an eye on your children when they're playing in the hotel pool or at the beach. Ensure that there is always a responsible adult around to supervise them and prevent any accidents.
[Check Out: DIY Child Safety Bracelet – Simple, Cheap, & Waterproof]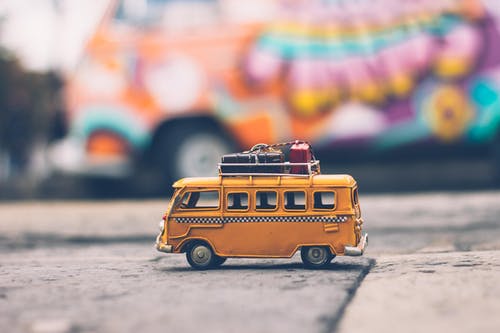 Be Prepared for Emergencies
There's always a chance of something going wrong while on vacation. But there are ways to minimize the risks. First, make sure you have all of your important documents, including passports and driver's licenses, on hand in case you need them.
It's also good to have copies of these documents stored separately if something happens to the originals. Another thing to remember is that emergencies can happen anytime, anywhere. Therefore, it's good to pack an emergency bag in your car before starting your trip.
Plan Ahead
Make sure you have planned your route and know what to do in an emergency. Also, pack all necessary supplies, including diapers and wipes for babies, medicine, and snacks so that you know where to find what in your bag.
[Read: How to Feel Secure When Exploring the World – Safe Family Travel Tips]
Make Sure Your Kids are Prepared
It is essential to ensure your kids know the route they should take if you become lost or separated from each other. Also, let them know what to do if something happens while away from home, such as car trouble or an injury.
In Conclusion, family vacation time is a unique opportunity to create lasting memories with your children. Whether you're going on a road trip, flying across the country, or cruising down the coast, safety should be your top priority when traveling with youngsters.
For more on this topic, check out the full Travel Tips collection
---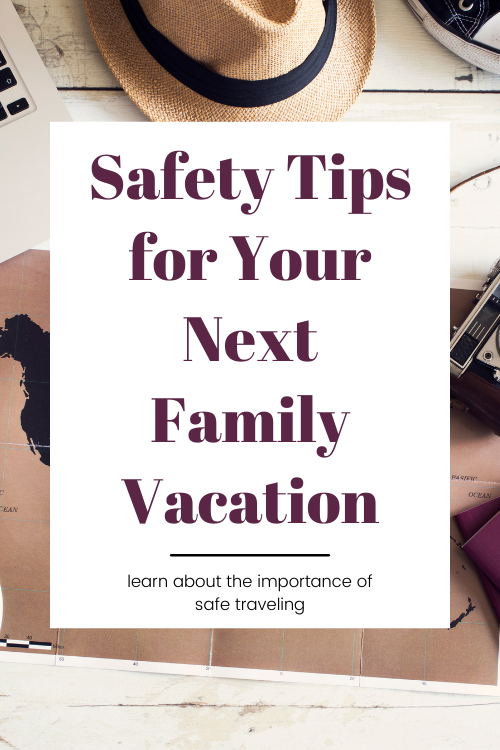 ---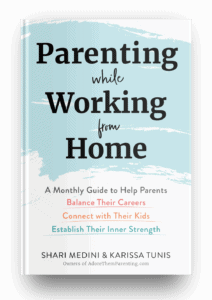 GO HERE for the Book
---