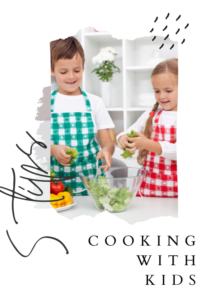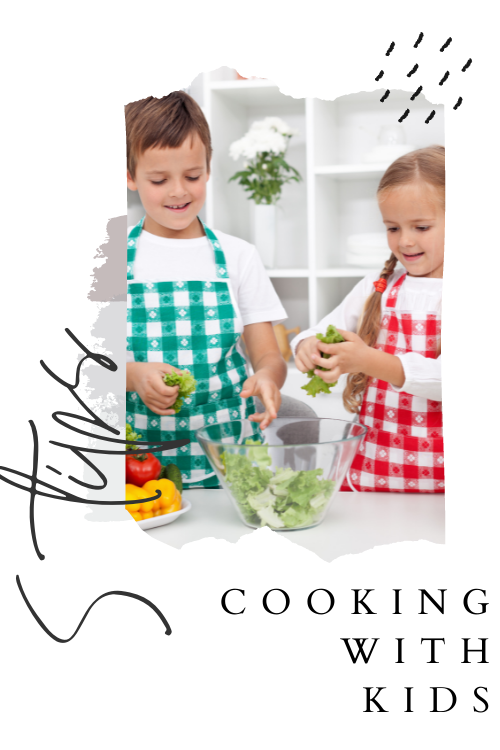 Top 5 Tips for Cooking with Kids
Some kids, like many adults, thrive on the prospect of cooking. Albeit they can make a huge mess in the kitchen, cooking allows plenty of room for creativity and joy. In addition, kids can learn so many things from cooking.
Cooking improves their reading and problem-solving skills while also teaching them fundamental cooking skills like dicing and peeling. So, if you want your kids to learn how to cook but do not know where to start, fret not. Below are the top 5 tips to get your little sous-chef up and running.
---
For more on this topic, check out the full Kid Activities collection
---
Choose an Appropriate Time
You do not want to be in the kitchen with your kids when they are exhausted or simply not in the mood. Instead of inviting them to join you during school days, opt for a less busy day such as a Sunday morning. Especially when the sun is out, and everyone is brimming with happiness.
But never say no if they are the ones to volunteer first. If they want to help make dinner on busy nights, let them. There is always some chopping or measuring to do. Besides, younger learners will take great pride in reading the next step in the recipe. Before you know it, they might be a better cook than you.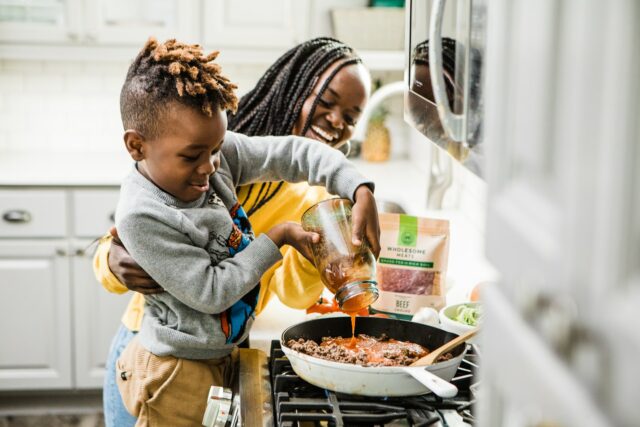 Plan Ahead
Nothing is more frustrating than having to dig through a fridge for a chicken while your kid is standing near the countertop with unfettered access to a jar of sugar filled to the brim. Not even a second later, chaos ensues. If you ever want to avoid this from happening, prepare hours beforehand. This is especially helpful when cooking with younger kids who may have a shorter attention span.
However, including your kids in preparation and grocery shopping can also be a fun approach to encourage them to be creative. You can talk about their favorite foods and the nutritional benefits of each one. Just be sure you have all of the necessary ingredients and equipment laid out in front of you before their little adventure begins.
Be in Tune with Their Senses
There are other ways to get your kids to cook other than handling them with a wooden spatula. Try experimenting with novel techniques using their god-gifted senses. Kids learn best by touching, tasting, seeing, feeling and listening. Cooking stimulates all of these senses, which makes the experience rewarding for them.
For kids, seeing frozen strawberries whirled into a strikingly red smoothie, bread rising in the oven, or a raw chicken cooked into a golden colored food is not just educational; it is magic. You can tap on their senses by listening to the sizzle of fried potatoes or feeling the crispiness of a newly baked bun as you prepare food together. Describing and explaining the food textures before and after preparation are enjoyable activities with kids. Try employing nouns such as soft, rough or smooth. This will simultaneously increase their range of vocabulary.
Allow Them to Learn and Make Mistakes
It is entirely normal for the what-ifs to plague your mind, but never let them rule your life. The last thing you want to do is hinder your little ones from learning and having fun. Remember always to start small. For example, allowing your kids to cut carrots with a butter knife is an excellent way to hone their skills. You can also teach them how to use microwave to melt the chocolate.
The phrase 'Mistakes are the best teachers' is a piece of timeless advice that will forever ring true. Expect them to mistake salt for sugar and baking powder for baking soda- allow them to fail and learn. You should also expect messy flours and spilt liquids on the counters. But instead of freaking out about it, teach them how to clean up the mess. Always have clothing wipes available near you and explain how to clean up spills and crumbs.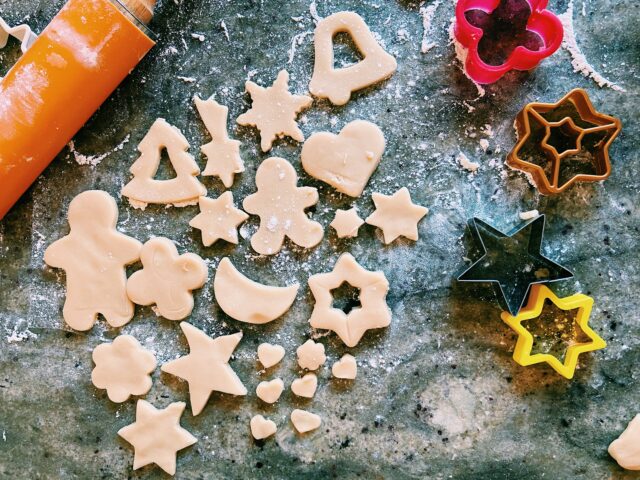 Safety First
A kitchen is an adventurous place for kids, and they are enticed to participate in what you are doing when they see you rushing around, scooping colourful ingredients here and there. Because of these activities, in addition to your kid's natural curiosity and your often divided attention, childproofing the kitchen might be the best way to go.
Keep potentially dangerous kitchen appliances out of reach. Make sure there are no sharp corners where kids could get their heads hurt and cover all electrical outlets with safety plugs. We know you love your water dispenser and coffee machine, but it's time to unplug it when your junior chefs are around. Also, be sure to keep plastic wraps and waxed paper away from their little grasp.
Cooking With Kids Conclusion
There are always mini tasks to keep those little hands occupied. Be it putting toppings on top of a pizza, hammering chicken cutlets in a zip-lock plastic bag, pouring lemon juice in a jar, tearing lettuces or even as simple as whisking a bowl filled with flour.
Your little ones can learn so much by doing these simple tasks. Cooking is, after all, a basic life skill that your kids will ultimately need to learn soon in life, so why not start now?
For more on this topic, check out the full Kid Activities collection
---