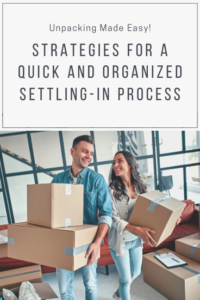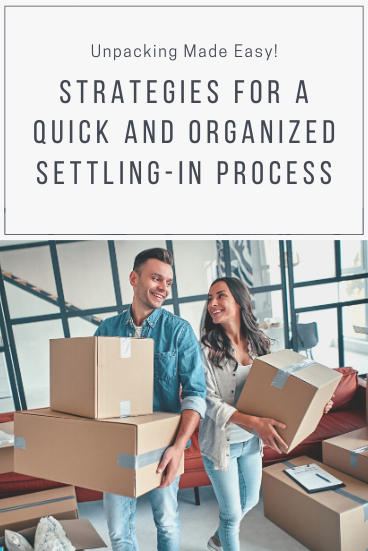 Moving to a new place can be exciting, but moving can be a burden. Dealing with packing, loading the truck, and hauling everything is no small feat. However, what comes after the move, unpacking needs to be given equal importance. An unorganized unpacking process can cause headaches and stress. In this blog post, we'll cover strategies for unpacking that will make it an easy and organized settling-in process.
Before we discuss the tips and tricks, hiring professionals for moving tasks, such as packing and transporting belongings, can be helpful. If you're in the Rockville, MD, area, consider typing moving company Rockville MD into your search bar. They offer exceptional services at affordable prices and have a team of skilled movers who carefully handle items.
---
For more on this topic, check out the full Moving Tips collection
---
Unpack According to Priority
To handle your unpacking process, create a list during the planning phase. Label boxes according to priority: use tags or color coding. This way, you'll know which boxes need immediate attention instead of rummaging through everything.
Start With the Essentials
Set up an essential zone by identifying the necessities from Day 1 at your new home, such as cooking utensils, clothing, toiletries, and sheets. Keep these boxes in an easily accessible spot to unpack them right away.
Think Room by Room
Attack each room individually to avoid overwhelming yourself. Tackle one room at a time, such as bedrooms, bathrooms, kitchen, living area, etc. This approach helps you stay focused and organized.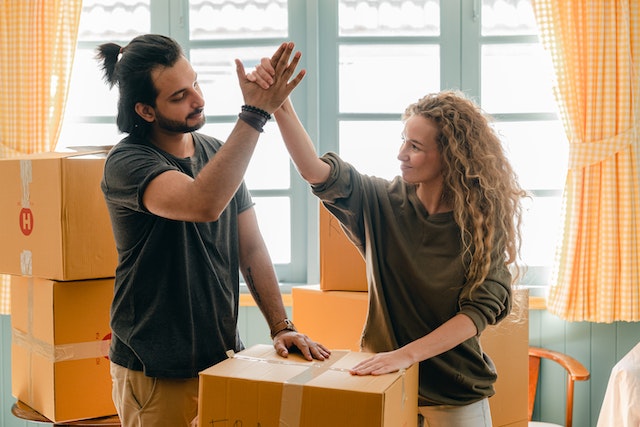 Establish a Rhythm
Create a routine to stay focused. Accomplish small tasks every day, like emptying two boxes, arranging furniture pieces, or organizing shelves and counters. Moving is exhausting, so take it one step at a time.
Declutter!
Don't be afraid to part ways with unnecessary items. Donate old clothes and books, discard unwanted items, and minimize clutter. Less stuff equals less mess.
Sustainable Practices Paired With Style
Unpacking is an opportunity to incorporate sustainable practices. Explore eco-friendly or organic fabrics, repurpose cardboard boxes creatively, and find new uses for mason jars.
Celebrate Progress!
Incentivize the unpacking process by treating yourself after reaching specific goals. Reward yourself with a favorite meal or plan to socialize with friends. Celebrate the little wins along the way.
In conclusion, it's important to remain calm and plan for unpacking. Understand that the process happens in steps. Find the strategy that works best for each area. Take deep breaths, celebrate small wins, and you'll find your rhythm before you know it. Here's to settling in!
For more on this topic, check out the full Moving Tips collection
---