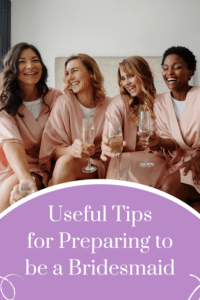 Being a bridesmaid is surely an honor and one of the best things you can be for a friend! However, it is also a demanding task if you want to get the job done impeccably. So, if you have been chosen to be part of an awesome bridal party, then you should definitely be happy! Because you are not just anyone at that moment. – You are part of the inner circle, and you will get to see things others won't. So, if you want to be appreciated, and if you want your bride to feel special, then you have to do everything in your power to contribute to this breathtaking event. To help you out, we put together some very useful tips for preparing to be a bridesmaid.
---
For more on this topic, check out the full Friendship collection
---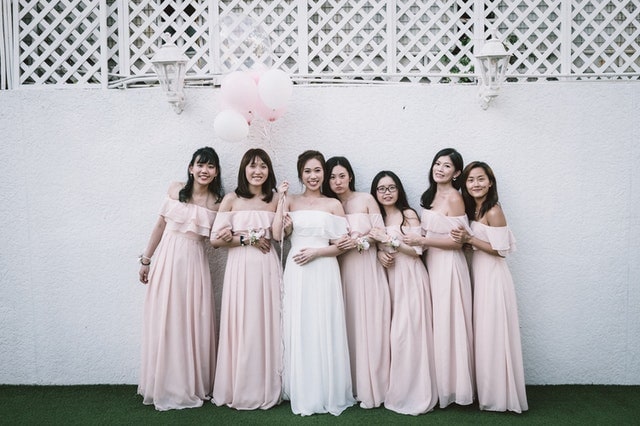 Cool Tips To Be The Best Bridesmaid In The World
Focus On Your Dress
Even after you get measured and fitted, it is highly likely you will still need to alter your dress. If that's the case, then you should find a reputable local shop that offers alterations. Be sure to take along the undergarments that you are planning to wear on the big day, along with the dress, shoes, and any other accessories that make up the look.
In addition, do not forget about your makeup look. For instance, if you're wearing a bold pink dress, try a bright pink lip color. Or if you're wearing a little black dress, go for a more natural look with nude lipstick and eyeshadow. And make sure to match it out with some accessories like a diamond necklace or Mikimoto pearl earrings to highlight your facial features in these elegant events/happenings.
You can also try eyelash extensions as they give you a more dramatic or glamorous look that will really open your eyes, even if you are not having your makeup done by a professional, you can easily practice putting on lash extensions at home and complete your makeup look all by yourself.
Seek Help If Necessary
There is no shame in getting a little overwhelmed, or even lost in these types of situations. You want everything to look great, and there are a lot of tiny details that go into planning. But there will be moments when you're surrounded by all the chaos. Even an experienced bridesmaid can feel a bit intimidated and confused at times. But it's okay.
ModernMoh Bridesmaid's advice for all inexperienced maid of honors is to constantly communicate with the bride. – Especially about things that they are not familiar with! Or, if you do not want to disturb her, you can always turn to fellow bridesmaids to see if they can be of help.
Collectively you will be able to get everything right. And, you will also enhance your relationship with the other women in the bridal party. So keep in mind that you are not alone in this and that possibly other bridesmaids are experiencing the same or similar issues.
More Tips To Help Your Become an Invaluable Bridesmaid
Send Encouragement
Even though it's not recommended to constantly bother the bride with numerous questions, it still doesn't mean that you shouldn't be there for her. After all, it's her wedding day. And she is probably obsessing about various things, such as her dress, hairstyle, makeup, etc.
As her bridesmaid, you must be there to ground her and remind her that everything is going to be fine. There are so many details that are going to stress her out, and your goal must be to distract her as much as you can. She will surely appreciate any support and encouragement that you can offer!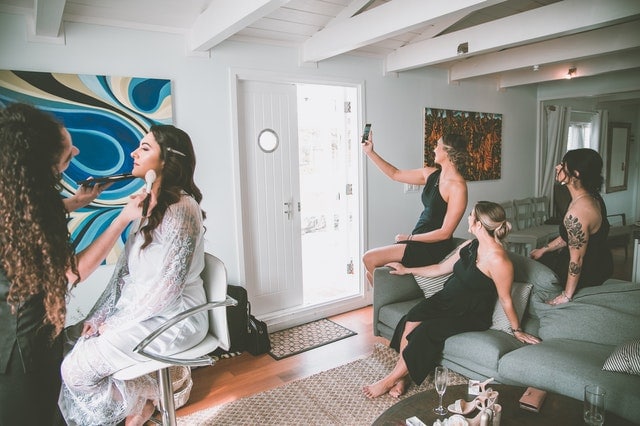 It is easy to conclude that being a bridesmaid can bring a lot of pressure and responsibility. But on a more positive note, it can also bring you a lot closer with not only the bride herself, but also the wonderful people she picks to make up the wedding party. So follow these tips and you are going to be the bridesmaid that your sweet friend deserves.
Being asked to be a bridesmaid, or the maid of honor, is an incredible privilege! It's your friends way of saying that you are one of the most important people in her life! So embrace it and enjoy it!
[Read: What To Look For In A Friend]
For more on this topic, check out the full Friendship collection
---