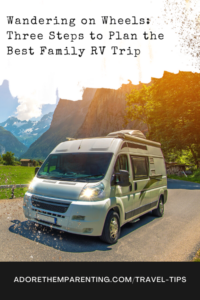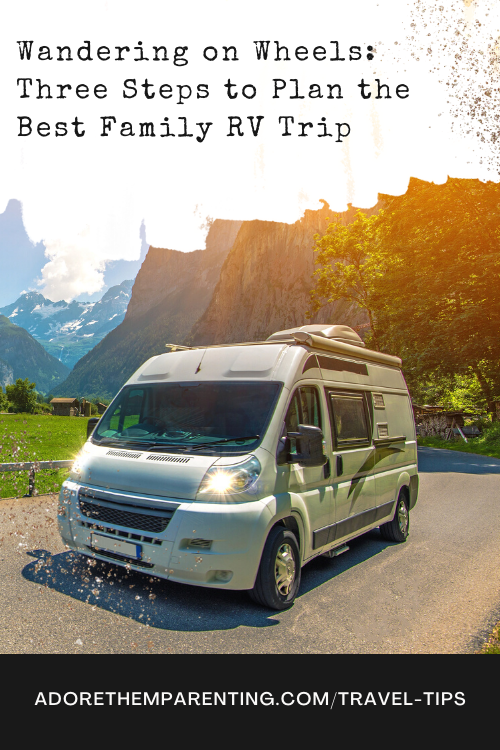 This is the start of something great. If you're looking for a way to vacation with your family, but without the hassle of plane tickets, luggage costs, or hotel fees, taking an RV trip is your next best option.
Traveling in an RV provides a unique perspective for your kids. They get to "live" on the road while seeing the country in an exciting new way. It's the perfect combination of a road trip and a camping adventure.
Of course, all forms of family travel come with their challenges. However, you can avoid decision paralysis or overwhelm if you plan accordingly. Taking care of things beforehand reduces stress. Having a plan for the unexpected affords you the opportunity to relax and focus on what matters: having a fantastic vacation with your family.
---
For more on this topic, check out the full Travel Tips collection
---
Step One: Get Your RV Insured
Classic car insurance isn't substantial enough to cover the needs and scenarios that come with RV travel. You need a policy that caters to your route, schedule, lifestyle, and budget.
There are multiple quotes available for different usages of RVs. Most insurance companies split their policies into full-time and part-time residencies. For your road trip, consider selecting part-time. You have the opportunity to choose from a varying list of policies. RV insurance is based on how the vehicle is operated. So you'll need coverage for driving the RV, as well as residential coverage for living in it.
Do your research, and compare multiple quotes to find the one that works best for you. Your policy should come with protection for lost, damaged, or stolen items. And include any customizations or upgrades you've done to your RV. You need accident coverage as well. Several insurance companies offer liability policies that cover just you, and full-coverage policies that cover you and the other driver. There's also insurance that covers bodily injury; to you and other drivers involved in an accident.
You can rest easy knowing that if push comes to shove; you're covered.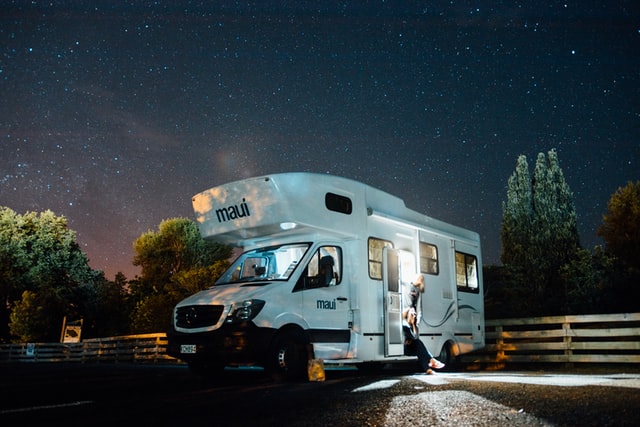 Step Two: Choose Your Destination
Once you have the means to get where you're going, you need to decide on where you're headed.
RV trips are one of the most flexible and freeing methods of travel. Within that freedom, you may find yourself inundated with possibility. You can wander to anywhere in the nation and you can see whatever wonder you wish to see. Having the power to choose is incredible, but it can also be daunting.
Your decisions are incredibly personal. They're fit to satisfy the wants, needs, and wishes of every member of your family. Select a place that has something for everyone, and activities you can enjoy together.
What to Consider
Consider your "home base", where you're starting from, and think about how much time you have for your trip. You don't want the bulk of your vacation time to be spent on the journey itself. You can do one of two things: add days into your trip specifically for travel, or go somewhere close to home.
Think about the budget you've allotted for this vacation. Make sure it includes gas, parking and campsite fees, excursion costs, etc. Choose a location that provides the adventures you're looking for without breaking the bank.
Your destination may vary on what activities you're looking for. Do you want a good hiking spot? Somewhere with a beach?  Deciding on the kind of setting you desire is a helpful factor in choosing your destination.
Step Three: Get Your RV Serviced
Getting your RV serviced is a great way to prevent large, expensive repairs in the future. Before you embark on your journey, you should check and make sure your vehicle is running as it should. Car trouble can put a damper on your adventure.
RV maintenance extends past regular car repairs. You need the residential areas serviced as well. Check your air filters, plumbing, appliances, batteries, and generator. Get your oil changed, and tires rotated if necessary. Have the auto care facility check lug nuts, roof seals, and seams. They can look for any damage or inconsistencies with the electrical system. Check for leaks or balding tires. Have your window seals and water system checked. Make sure everything's running properly.
Having these things up to date will ensure a safe vacation.
Have Fun!
Once everything's ready to go, you and your family can pack your bags, and hit the road!
Preparation lessens the possibility of chaos. And traveling with kids comes with its own set of challenges. So by taking care of the things you can control, will help ensure a relatively stress-free trip filled with activity, joy, and adventure for the whole family.
For more on this topic, check out the full Travel Tips collection
---