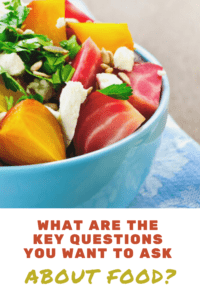 There are plenty of articles online that encourage parents to hide vegetables into everyday food and trick picky eaters into being healthy. One of the most common reasons for this is the lack of choice. Children are still developing their palates, which is why it can all seem like a huge hit-and-miss game for parents. How do I find something my child will eat? Keep reading below to learn what key questions you want to ask about food.
---
For more on this topic, check out the full Staying Healthy collection
---
Key Questions You Want To Ask About Food
There's no miracle. You have to carry on introducing your children to new foods and recipes. However, the fear of not finding something they'd like can completely transform your approach to food. It's not uncommon to meet parents who are so concerned about the taste that they are willing to buy unhealthy snacks because the kids will eat them. In truth, it can take time to develop your child's taste buds and food preferences. Opting for flavors that have been specifically designed for kids could contribute to developing their taste for junk food, sugary sweets, and other addictive and unhealthy flavors. Instead, here are thoughts you need to consider when it comes to food.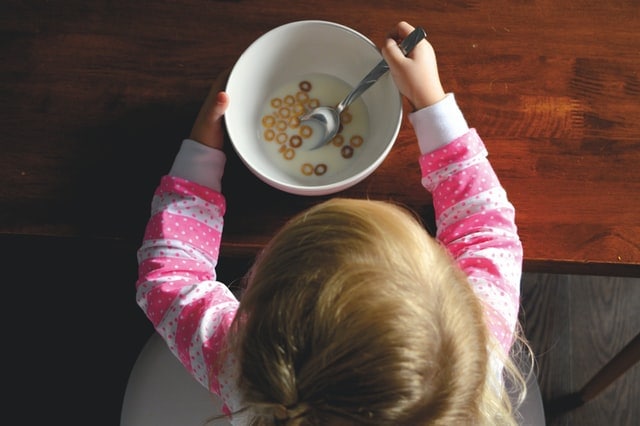 #1. Does it keep teeth healthy?
Approximately 43% of children aged 2 to 19 have cavities. A lot of families introduce early dental care routines to children. More and more parents are buying their baby toothbrushes to introduce young children and toddlers to a dental routine, even before they start growing teeth. It's important to encourage children to look after their teeth and feel comfortable during a dental checkup. However, contrary to common belief, regular brushing and flossing aren't all it takes to have a healthy smile. The food you eat can also have a huge impact. We all know to avoid sugary sweets and candies. But many parents don't realize how dangerous soft drinks, pickles, crackers, and citrus fruits can be. Pickles and citrus fruits are highly acidic and can wear off the tooth enamel. Soft drinks often contain sugar. But even sugar-free drinks are risky due to acid content. Finally, crackers are refined carbs that can lead to gum inflammation.
#2. Does it have lasting benefits?
Ideally, you want food to support your child's health and development. That's precisely where this No Evil Foods review hit the nail on the head. The plant-based meat company fills its products with natural vitamins and minerals. It's easier to fuel the body when you don't need to choose between protein and vitamins. A plant-based diet also improves your health dramatically. It can help tackle blood pressure, reducing risks of developing hypertension in later years. As more and more kids develop type 2 diabetes, it's encouraging to know that a plant-based diet can prevent it.
#3. Are allergies a risk?
Last but not least, one of the questions you want to ask about food is the risk for allergies. Families that are at high risk of food allergies know that it can be tricky to keep unhealthy or potentially dangerous food at bay. However, if your children are likely to have an allergic reaction, it's helpful to identify the food groups that could trigger a reaction. Cow's milk, eggs, tree nuts and peanuts, shellfish, wheat, soy, and fish are things you want to avoid in case of doubt.
Remember, Questions You Want to Ask About Food Are For Your Child's Health Long Term
Helping our children to consume healthy food is no walk in the park. As a parent, you want to focus on the health benefits, reducing dental cavities, risk of future health disorders, and potential allergies. Besides, keeping sugary food and junk treats at bay will also prevent addictive food cravings!
For more on this topic, check out the full Staying Healthy collection
---