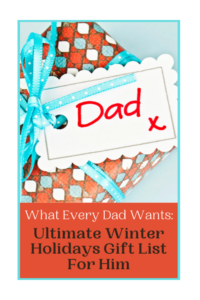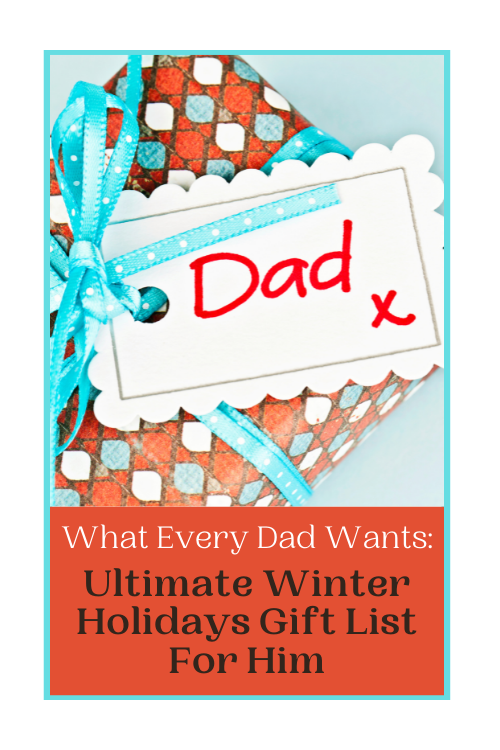 Dads are notoriously difficult to shop for. But with a little know-how, you can find the perfect gift for even the most challenging of fathers. This winter, check out our top picks for the best gifts for dads. Whether he's into sports, technology, or just spending time with his family, we've got something for everyone!
---
For more on this topic, check out the full Gift Giving collection
---
1. A nice wallet
Dads love wallets. It's a fact. A nice, new wallet is the perfect gift for any dad this winter. If he's been using the same old one for years, it's time for an upgrade. Wallets come in all shapes and sizes, so finding the perfect one for your dad shouldn't be too difficult. Just make sure to get one that's big enough to fit all his credit cards and cash, but not so big that it becomes bulky and cumbersome to carry around. You want to get your dad wallets that will fit his needs without adding too much bulk, and you'll definitely succeed. Also, consider getting a wallet that's made from high-quality materials. This will ensure that it lasts for years to come.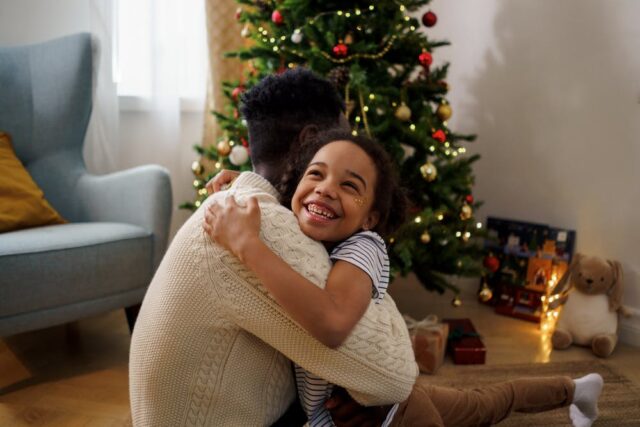 2. A tech gift he's been wanting
If your dad is a tech nerd, or has recently expressed an interest in a certain tech gadget, then look no further than tech gifts for this winter season. Whether it's a new phone, laptop, smartwatch, or something else entirely—if your dad has been hinting at wanting one of these things recently, then get him one! Tech gifts are great because there are so many options out there. Maybe he wants the latest iPhone? Or possibly he already has an iPhone but would love an iPad Pro? Either way, tech can be expensive, but consider getting your dad something he wants without breaking the bank.
3. A watch
Gifts don't get much more classic than watches. If you're shopping for a special man in your life this winter, then chances are that he'd appreciate a watch. Watches come in all shapes and sizes these days, but they all share one thing in common: they look great! There's nothing like the classic styling of a traditional watch to add some elegance to any outfit or accessory. Not only do watches make great gifts, but they're incredibly versatile as well. They can be worn on just about any occasion—from casual outings to formal events. Also, they can be worn with a variety of different outfits—from polo shirts to tuxedos. The great thing about watches is that it's a gift that your dad will use over and over again—and he'll always think of you every time he does!
4. A new toolset
Tools are incredibly useful items for the handyman in your life. Whether he's an avid mechanic, or just someone who likes to tinker with things around his house, a new toolset would be a great present this winter. He'll be able to fix things around the house—from appliances to lawn mowers—as well as create some cool projects too! Look for sets that come with all the different kinds of tools he may need—whether it's screwdrivers, wrenches, or something else. Cheap toolsets are available for just about any budget, so you shouldn't have a problem coming up with the perfect set for your dad!
[Read: Gift Guide for the DIYer – Perfect for Holidays and More!]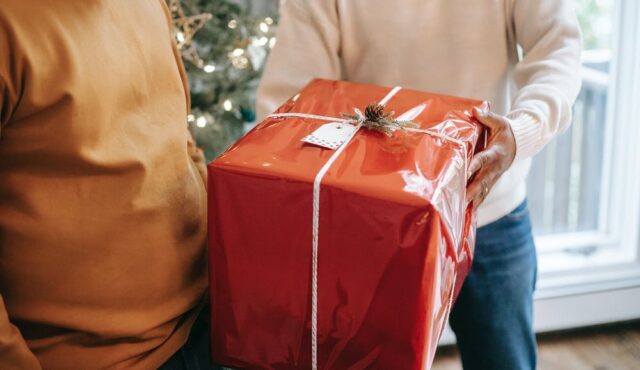 5. A knife block set
If your father is a cook, or someone who likes to experiment in the kitchen, then a knife block set would make a great gift this winter! Knives are important because they allow you to cut and slice food easily—without having to spend hours struggling with a dull blade. Knife sets come in all shapes and sizes, from two-piece sets ideal for beginners to large, 32-piece sets that would be perfect for professionals at home. They're incredibly versatile as well—cutting through anything from vegetables to meat. A good knife block set can make any kitchen better, and it's a gift that your dad is sure to love!
6. A tie and cuff links set
Looking for a winter gift that's classy and timeless? Well, look no further than a tie and cuff link set! Ties are a classic men's accessory that can be worn to any formal event or occasion. They come in a variety of colors, designs, and materials, so you're sure to find one that your dad will love. Cuff links are also a popular choice for formal events, and they come in a variety of styles as well. A tie and cuff links set is the perfect winter gift for dads who like to dress up!
7. A STRAIGHT RAZOR
The perfect holiday gift for the kind of dad who appreciates the traditional art of shaving is a straight razor. This kind of razor is great for creating a close and precise shave, while also adding a touch of class to his morning routine. Gifting your old man a straight razor a great way to show your appreciation for the man in your life—plus, these razors will last for years with proper care. When buying a straight razor kit for the special man in your life, make sure to include a leather strop and sharpening stone to make sure the blade stays in perfect condition.
8. Elevate His Home Bar with a Stylish Ice-Maker
For the dad who enjoys crafting cocktails and entertaining at home, consider 
gifting him a high-quality ice maker
 this winter. Adding this sleek and efficient appliance to his bar setup not only enhances the aesthetics of his drinks but also ensures he has an abundant supply of perfectly shaped ice to create the ultimate cocktails. Whether he's a fan of classic Old Fashioneds or contemporary mixology, the addition of a top-notch ice-maker will not only style up his drinks but also add a touch of sophistication to his at-home bar experiences.
So, when shopping for the special dad in your life this winter, consider getting him one of these gifts. From tech to watches to tools and more, there is a varied selection available that will please just about any dad. Good luck with your gift!
For more on this topic, check out the full Gift Giving collection
---