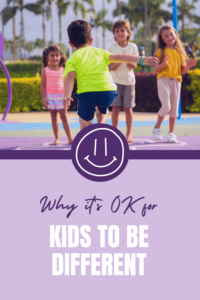 Why It's OK For Kids To Be Different
No one will ever disagree with the fact that being a parent is a tough job. It's easy to make parenting seem like a walk in the park, but the reality of being a parent is that you'll have to deal with all kinds of good and bad things each day.
For example, a good day might mean you and your child have a wonderful time on a day out together somewhere, with no tantrums or stress, whereas a bad day could be a day filled with meltdowns and leaving parents wanting to tear their hair out!
---
For more on this topic, check out the full Child Behavior collection
---
Added to that, of course, is peer pressure from other parents – typically unwanted comments about how you should be doing certain things when your child "misbehaves."
The truth is, the only person that truly knows what's best for your child is you – their parent. Plus, some kids might be "different" or unique in some ways compared to most other children. But, that's okay, because it's okay for your child to be different. Here's why: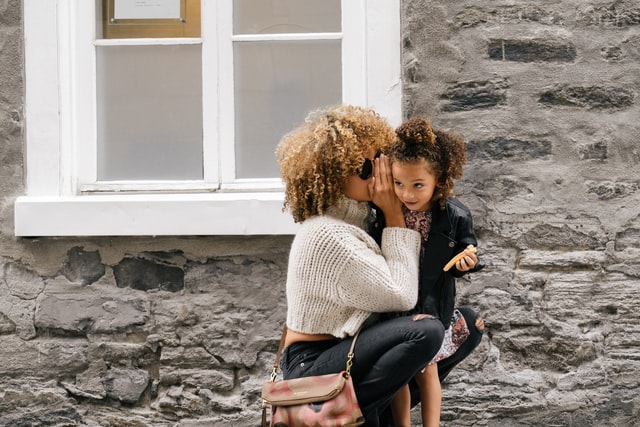 Your Child Doesn't Have To Follow the Crowd
The sad truth about parenting in the 21st century is how there's a lot of pressure on moms and dads to have their children "fit in" with the crowd. For example, parents might be expected or feel obligated to enroll their children in specific afterschool activities or clubs.
Your child doesn't have to follow the crowd. Let them create their own paths in life and do what's best for them.
Support Is Achievable In Different Ways
It's no secret that some children might have specific conditions or developmental differences that other kids may not have. All children learn and develop themselves at different rates, and many kids need support for various things from school subjects to social interaction.
The good news is support is available and achievable in different ways. For example, there's ABA therapy support – check out https://www.acceltherapies.com/aba-therapy-mckinney for more details.
---
Printable Kid Activity
No matter our age, we are all constantly developing and evolving. As adults it might happen  in more gradual phases; but we all know that children grow and change very quickly! Here is a cute printable to help you capture this moment. Print it out and ask your child to draw or write about themselves. Then, in another year, or in a few months, ask them to do it again. You might even want to save these with those prized art pieces from school, or in their baby book. Enter your email for instant free access to The Story of You printable.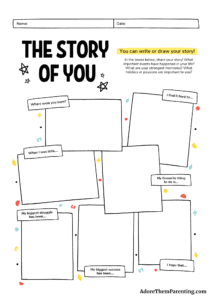 ---
You Have Unconditional Love For Your Child
Another reason why it's okay for your child to be different from their friends and peers is that you have unconditional love for them, whether they are someone that follows the crowd, leads it, or is happy to create their own path in life.
Your Child's Happiness Should Come First
No parent wants to see their offspring unhappy, and it's crucial that you do what it takes as a parent to ensure your child's happiness.
If your son or daughter prefers activities seldom followed by peers of their age, you should be supportive of that rather than suggesting they might be ostracized by their friends for doing something different.
Individuality Fosters Creativity
Last but not least, individuality fosters creativity! All parents want our children to enjoy exploring their creativity. And we can help encourage individuality to support that. 
Your offspring should feel they have creative freedom, so they can develop their skills and potentially find new interests based on those skills.
For more on this topic, check out the full Child Behavior collection
---