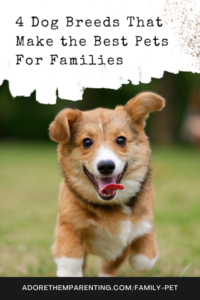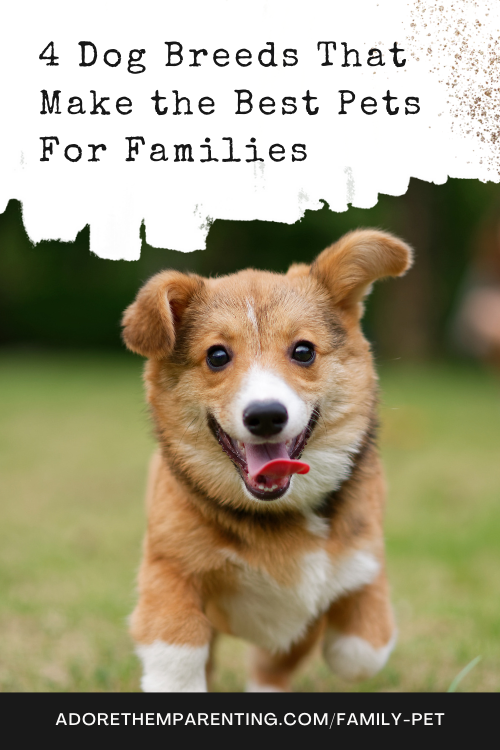 Getting a pet can be great for families! Pets allow kids the opportunity to take responsibility over something, learn how to care for something, and of course, have plenty of fun. Dogs are a great example of this, and can make for an enjoyable, adventurous companion. But which dog breeds make the best pets for families? Read on to find out our top picks!
---
For more on this topic, check out the full Family Pet collection
---
Corgi
Corgis are a great pet to add to your household. They're known for being loyal and intelligent dogs. And due to their small size, they can make a great friend to smaller children. You may be wondering, are corgis good with kids? If you're curious, this article from Native Pet — Are corgis good with kids? — explores the question in plenty of detail. Since Native Pet specialize in providing the highest quality food for pets, and is made up of a team of pet lovers; they're a great source of information on pets and the kind of things to expect.
Corgis also have bundles of energy and make every day plenty of fun. In fact, you'll find many social media pages dedicated to their goofy antics, showing just how lovable this breed really is. It's no wonder that corgis were the most popular dog of 2019!
[Read: A Child's Best Friend: Reasons To Get A Family Dog For Your Kids ]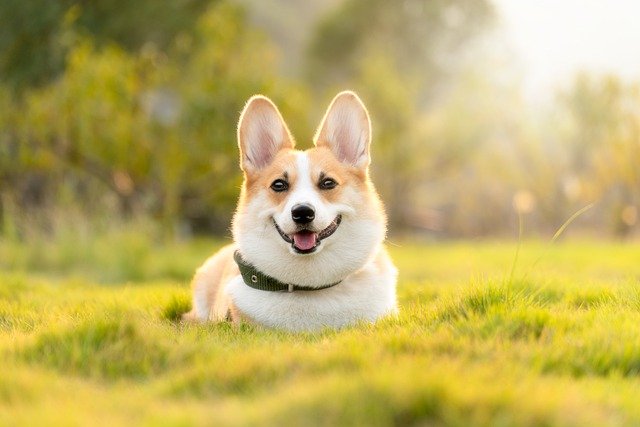 Labrador Retriever
If you're looking for a dog that's incredibly lovable and full of energy, look no further than a Labrador retriever. Just like the classic film Marley and Me (which is based on a true story), you'll be sure to have an adventure full of craziness and excitement! As well as make a best friend.
Labrador retrievers are known for having lots of energy, meaning they need a lot of exercise. This is great for a family because it's an opportunity to head out to somewhere new and explore a local forest or beach. It's also a chance to encourage the kids to get some exercise too, as a Labrador retriever needs plenty of walks.
Labrador retrievers are quite big dogs, so it might be worth having older children to look after them. You'd be surprised how strong they are! But these lovable creatures make a best friend for any member of the family, and you can be sure with a Labrador retriever that you'll have memories to remember!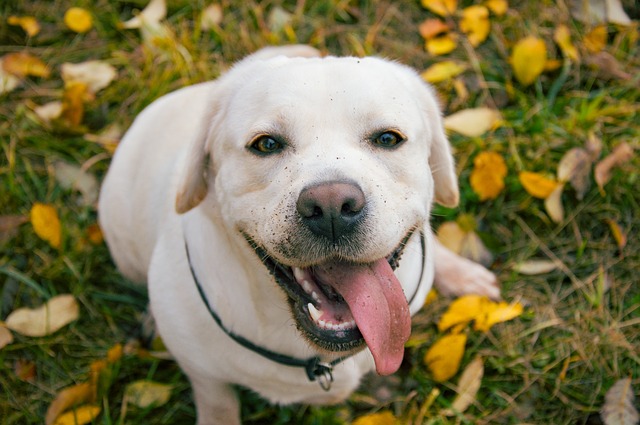 ---
Free Pet Printables
What's included in this pet information kit?
In this free download, you'll find a variety of resources to help your family care for you pet!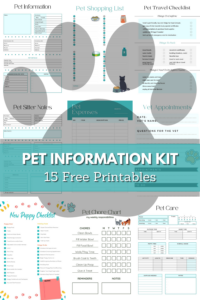 ---
Bernese Mountain Dog
This breed of dog isn't as common as the first two, but don't let that fool you. A Bernese Mountain dog is basically the gentle giant of the dog world. And even the face of one is filled with simple joy and kindness. In fact, a Bernese Mountain dog is known to be one of the least aggressive dog breeds towards humans, so you can be sure that your children are safe around one.
It's not only their warm, calm nature that makes them the perfect companion; they also come with a huge, thick coat, which is perfect for kids to spend time brushing and looking after. It's a great way to teach kids how to look after something, as well as show them to be gentle and careful in the things they do. They are big dogs, so they do need a lot of space to roam. But they're also easy to train, so you can be sure they'll fit in well with the household.
The best thing about Bernese Mountain dogs is, however, their love for people. They grow deep, strong connections with family members and are eager to protect them and look after them. This makes them feel truly part of the family.
[Read: 6 Budget-friendly Items That Every Dog Owner Must Have]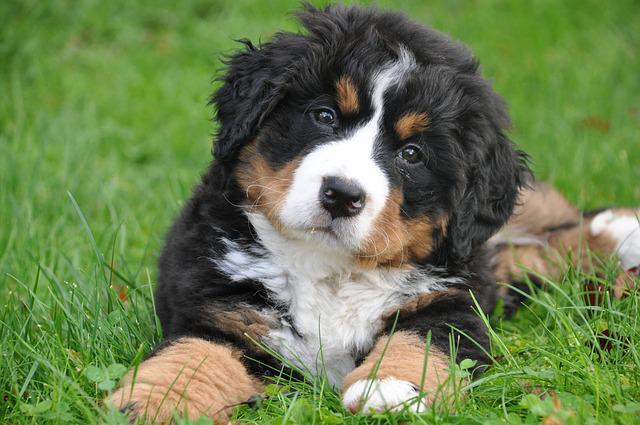 West Highland White Terrier
West highland white terriers, or westies for short, are a great choice for those looking for a playful dog. And they are also easy to look after. Not only are westies great with kids and always looking to play, but they're incredibly smart too. This means that you can not only teach them some fantastic tricks, but you can have a lot of fun trying out different games with them.
Westies are loyal and self-confident, making them excellent companions, especially for young children. You can be sure that they'll grow a strong bond with your kids and protect them at all costs. But they also require relatively little grooming and pampering, making them easy to look after and great as a first pet for kids to be responsible for.
While they're known for being loving to people, they can be a little anxious around other animals, so a house with no pets is the most suitable for a westie. However, with humans, they're friendly to almost everyone they meet, making them great family pets.
[Read: 8 Best Treats for Puppies To Keep Them Healthy]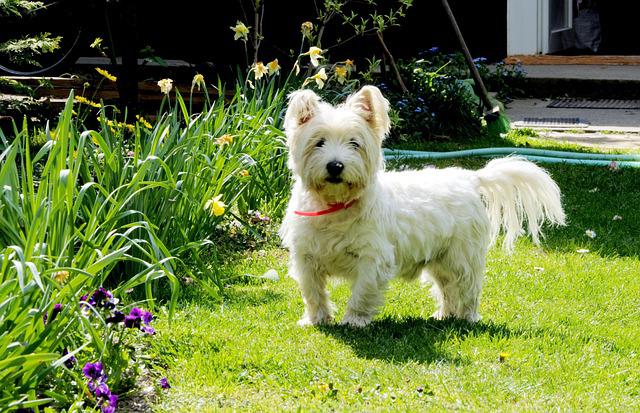 Conclusion for Best Dog Breeds for Families
Though there are plenty of dog breeds out there for families, these are our top four picks for dogs that would make the best family pet. So, no matter what family dynamic you have, or whether you have older or younger kids, you can be sure to find your next family member!
For more on this topic, check out the full Family Pet collection
---