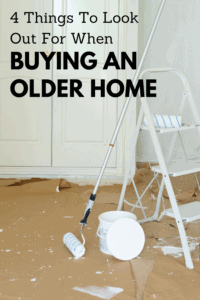 Buying a home is always a difficult process and there are a lot of things to consider. When you are buying a family home, you need to think about your needs as a family and what your priorities are in a house. You also need to consider the price and the amount of work that needs to be done on the property. If you are buying a new build property, you don't need to worry too much about the condition, but things are more complicated if you are buying an older home.
Older properties are very popular because they have a lot of character and you can often get a better price on them, as long as you are willing to put some work in. But it's important that you don't take on too much work, which is why you need to be thorough when viewing houses. These are some of the most important things to look out for when viewing an older property.
---
For more on this topic, check out the full Moving Tips collection
---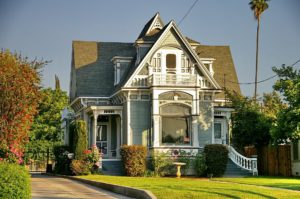 Dangerous Materials in Older Homes
In the past, a lot of houses were built using dangerous materials and it's important that you check for things like asbestos or lead paint before you buy a house. If there is a lot of asbestos in the home and you think that it may have affected your health, you should seek the legal representation you deserve and make a compensation claim. When it comes to buying a house, you should always have a survey carried out to check for asbestos because it's expensive to remove and you may not want to take that task on. If there is lead paint, that is easier to deal with but it's important that you remove it safely.
Faulty Wiring
Older properties often have problems with the electrics because the wiring is very old. When the houses were built, people didn't have anywhere near as many electrical devices, so old wiring is not capable of powering multiple laptops, phone chargers, TVs and kitchen appliances. If you start plugging lots of things in, there is a big fire risk. A lot of older properties have already had their wiring updated recently, but it's important that you check this before buying the house because it will be expensive to rewire the entire property.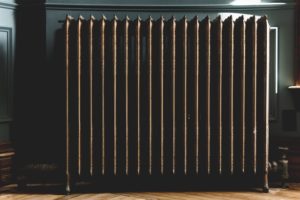 Structural Problems in an Old Home
Older properties are often prone to structural problems, and that's not something that you can fix easily. If you buy a home that has foundation issues, you won't be able to move in until it's fixed, and that will be incredibly expensive and time consuming. When you are viewing a house, look out for cracks in the wall because this can be an indication of structural problems.
Roof Damage
Roof damage is another expensive problem that you won't be able to ignore. A few loose tiles is nothing to worry about but if there are big holes in the roof, water will leak in and the walls will be damp and moldy. It will cost a lot to replace the roof and you will also have to cover the cost of dealing with damp, so make sure that you check the condition of the roof before you buy.
You need to make sure that you check these things before you buy an older property, so you don't end up buying a money pit!
For more on this topic, check out the full Moving Tips collection
---