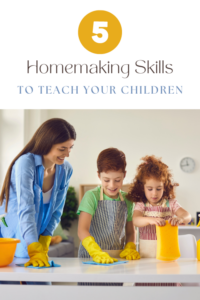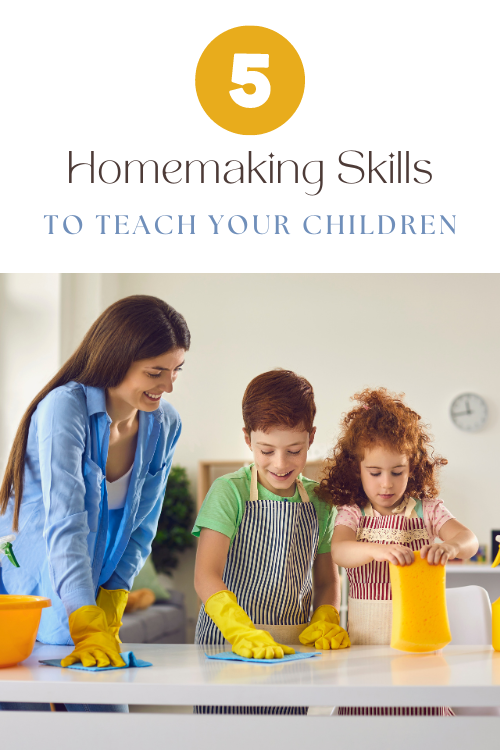 As parents, we strive to prepare our children for the challenges and triumphs that lie ahead. We have the power to equip them with the essential skills they'll need to thrive in life. One crucial aspect of their future success is the ability to manage and create a healthy home environment. By teaching our children essential homemaking skills early on, we can nurture their independence, resourcefulness, and organizational abilities. In this article, we will explore five fundamental homemaking skills that will empower your child to take charge of their living environment and succeed in the real world.
---
For more on this topic, check out the full Family Home collection
---
5 Homemaking Skills Every Child Should Learn
Below are five homemaking skills that would be beneficial for your child to learn. After all, we as parents want nothing more than to see our children thrive, and learning these skills while still at home can help them succeed.
1. Basic Cooking Skills
Teaching children basic cooking skills instills a sense of confidence and empowers them to take care of their nutritional needs. By involving them in meal preparation, they learn about ingredients and make healthier eating choices. Aside from being a creative outlet, it also encourages experimentation with flavors and presentations. This is also a great time to create lasting memories and strengthen your bond.
When teaching your kids, consider age-appropriate tasks and recipes. For example:
Younger children (ages 5-8):
Washing fruits and vegetables.
Measuring and pouring ingredients.
Mixing batters or doughs.
Assembling simple sandwiches or salads.
Decorating cupcakes or cookies.
Pre-teens (ages 9-12):
Peeling and chopping vegetables (under supervision).
Following recipes with guidance.
Cooking simple breakfast items like scrambled eggs or pancakes.
Preparing basic pasta dishes or soups.
Assembling homemade pizzas or wraps.
Teenagers (ages 13 and above):
Handling more complex kitchen tools (e.g., knives, blenders).
Cooking meals with multiple components and techniques.
Exploring international cuisines and recipes.
Baking cakes, cookies, or bread from scratch.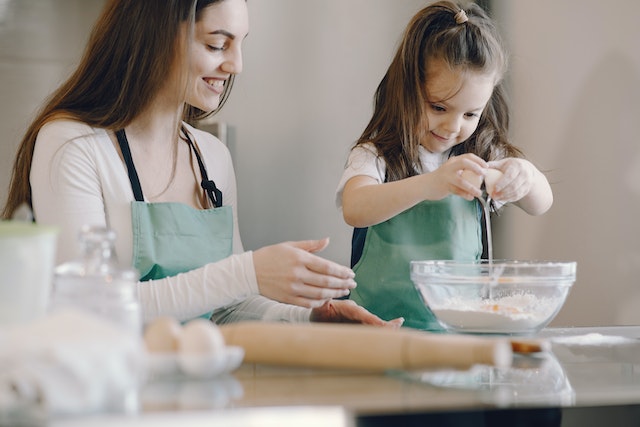 2. Cleaning and Organizing
Instilling good cleaning and organizing habits early on sets the stage for a tidy and functional living environment. By keeping their living space clean, children develop a sense of responsibility and respect for their environment. Professional cleaners of FreshSpace Cleaning suggest tasks like tidying up toys, making their beds, or dusting low surfaces are suitable for younger children. As they grow older, they can take on more responsibilities such as vacuuming, wiping surfaces, or cleaning their rooms. Gradually increasing the complexity of tasks helps children develop confidence and competence in their cleaning abilities.
It doesn't have to be seen as a chore or a tedious task. As much as possible, infuse creativity to make it enjoyable for children. You can create cleaning challenges such as setting timers or turning tasks into friendly competitions. Play some upbeat music for a lively atmosphere, use colorful cleaning tools, and offer rewards that can be exchanged for privileges, small treats, or special activities.  Assign tasks to each family member and work collaboratively to make it a family affair. This fosters a sense of teamwork and responsibility and also lightens the workload.
3. Laundry Skills
Learning how to do laundry promotes independence, self-sufficiency, and proper garment care. It allows children to take care of their clothing, ensuring they are clean, fresh, and ready to wear. To make it easier to follow, provide step-by-step instructions. You can show them how to sort clothes by color and fabric type first then let them do the rest as this is also a great activity to practice their fine motor skills. This might seem like a daunting task but teaching them early will save them from future laundry mishaps.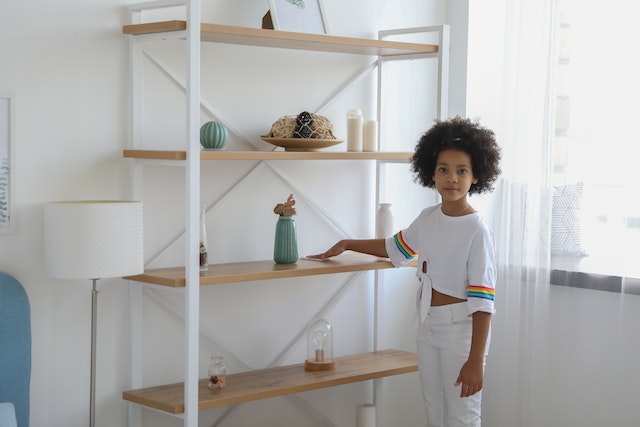 4. Money Management
Financial literacy is a crucial life skill to become financially responsible and secure adults. Introduce your child to basic financial concepts like saving money, spending wisely, setting financial goals, and even donating to charity. To make it engaging, create a piggy bank or a savings jar where they can collect coins or small amounts of money.
Discuss the meaning of allowance and guide them on spending money between needs and wants. It's also helpful to gift children with a notebook dedicated to writing down their goals, expenses, and savings. This will train them in tracking where their money went and encourage reflecting on their financial choices.
5. Home Maintenance and Repairs
Teaching your child basic home maintenance and repair skills will encourage curiosity and problem-solving. It instills a sense of responsibility, self-reliance, and practical knowledge that will benefit them throughout their lives.
Let them observe you when fixing a leaky faucet, show you how to change a lightbulb, or explain how to use simple tools for minor repairs. Make them aware of potential hazards and how to protect themselves. Explain the importance of seeking adult assistance for tasks that may pose a risk.
Final Thoughts
As we wrap up, it's clear that teaching your child these essential homemaking skills is a valuable investment in their future. Remember, it's never too early to start teaching these skills, and the benefits they bring will last a lifetime.
For more on this topic, check out the full Family Home collection
---