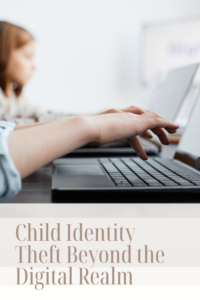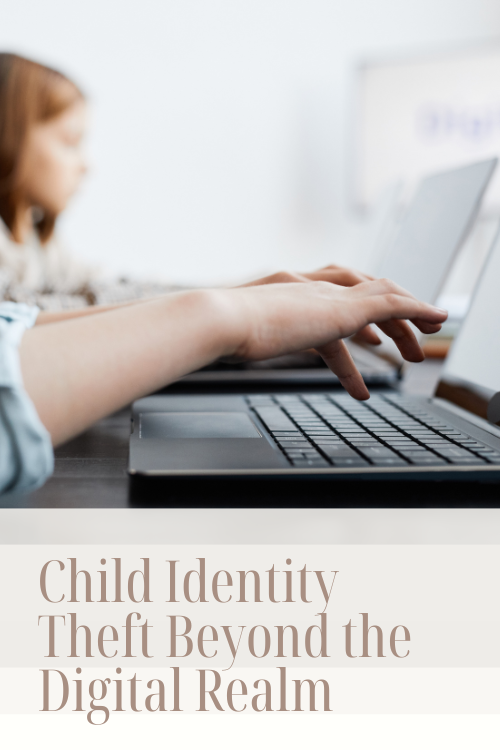 We've all heard about the dangers of identity theft online – it's a common headline, a familiar warning. As parents, we've become vigilant gatekeepers of our children's digital world. But did you know that the risk of child identity theft extends beyond the computer screen? It seeps into our everyday, offline life as well, hiding in places you may not expect, like school records and misplaced documents.
This article looks at this less-acknowledged aspect of child identity theft, arming you with the knowledge to safeguard your child's identity in every corner of their life.
---
For more helpful resources, check out the full Home Safety collection
---
Understanding Child Identity Theft
From virtual learning to social media, different platforms can be treasure troves for identity theft. It might sound like a plot from a high-stakes thriller, but it's a very real, everyday threat. In the simplest terms, it's when someone uses another person's identifying information, usually for financial gain. This could mean using someone's name and social security number to open credit card accounts, take out loans, or even get medical treatment.
The effects of child identity theft can be far-reaching. It can destroy a child's credit before they're old enough to have a credit card. It can also result in false medical records or false criminal records tied to the child's name. Most insidiously, it can go undetected for years, only coming to light when the child applies for their first loan or job.
Identity theft protection software plays a significant role in our battle against this pervasive issue. These digital guardians are like modern-day knights, constantly monitoring and protecting your child's personal information online. Aura and Identity Guard are two examples of identity theft protection software. Do your research and see the difference between the two to help you decide which one can offer better protection.
Aside from diligent monitoring, identity theft protection software can also help implement a proactive resolution. For instance, with software like ID Watchdog, you can freeze and unfreeze credit within a few clicks. This way, it's easier to manage the situation and prevent the issue from escalating.
Nonetheless, child identity theft extends beyond the digital world. It's not just the unseen hackers or phishing scams we need to be wary of. Rather, it's a multifaceted problem that seeps into the physical and administrative aspects of our children's lives, exploiting the unlikeliest of loopholes. Understanding this broader landscape is vital in ensuring comprehensive protection for our children.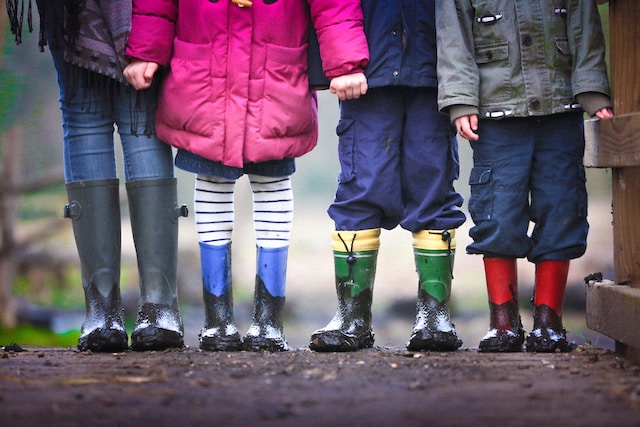 Common Sources of Child Identity Theft Beyond the Digital Realm
Child identity theft extends its tentacles far beyond the digital frontier. Offline spaces offer a trove of information that can be misused, and understanding these sources is the first step toward comprehensive protection.
School Records
One of the unsuspecting sources of child identity theft is school records. These documents hold a plethora of personal information, from birth dates to addresses, and even Social Security numbers. While schools maintain stringent protection measures, breaches can still happen, either through unsecured paper files or staff negligence.
Medical Records
Medical records also hold vast amounts of personal and identifiable information. In the wrong hands, this data can be used for medical identity theft, leading to a misrepresentation of your child's medical history. Even a misplaced insurance card could give a thief enough data to cause damage.
Lost or Stolen Documents
Every day documents like birth certificates, Social Security cards, or passports contain valuable information for identity thieves. A lost or stolen document can lead to disastrous consequences if it falls into the wrong hands.
Keep an Eye on these Signs of Victim of Identity Theft
Understanding the signs of child identity theft is just as crucial as knowing the sources. The damage caused by identity theft can often be mitigated if detected early.
Unusual Mail or Calls
Receiving mail or calls for your child regarding financial matters can be a significant red flag. If your child starts receiving credit card applications, bills, debt collection notices, or calls from debt collectors, it might mean that their identity has been compromised.
Denied Government Benefits
Denial of government benefits is another possible sign of identity theft. This could mean that the benefits are being paid to another account under your child's Social Security number. This could mean that someone else is using your child's identity.
Credit Report Issues
If your child has a credit report before they should, it can be a sign of identity theft. Similarly, if your child's credit report shows accounts or debts that you did not initiate, someone may be using your child's identity.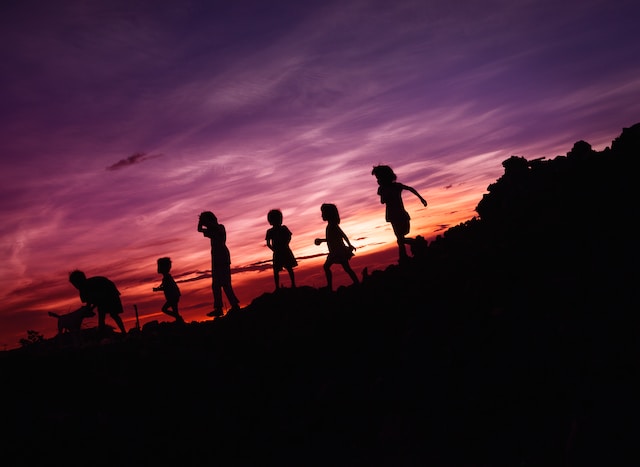 How to Protect Your Child from Identity Theft
Protection is paramount, especially when it concerns our children. Knowing the risks and signs of child identity theft is essential, but proactive measures can significantly reduce the chances of your child becoming a victim.
Limit Sharing of Personal Information
The first step is being mindful about where and when you share your child's details. Whether it's for school, sports, or extracurricular activities, always ask why the information is needed and how it will be protected.
Secure Important Documents
Place vital documents like birth certificates, Social Security cards, and passports in a secure location, such as a safe or a lockbox. Only take them out when necessary.
Shred Sensitive Documents
Invest in a shredder and ensure that all documents containing personal information, even if they seem insignificant, are destroyed before disposal.
Monitor Mail and Online Activity
Regularly check the mail addressed to your child and be wary of unsolicited offers or communications. For older children with online activities, educate them about the importance of strong, unique passwords and the dangers of oversharing on social media.
Request a Credit Freeze
Consider placing a credit freeze on your child's Social Security number. This prevents any new accounts from being opened in their name until the freeze is lifted.
Educate Your Child
In the same way we teach children to be compassionate, do basic responsibilities, and treat others with respect,  there's one thing we should not miss – teach them about the importance of privacy. Make them aware of the tactics scammers might use and the importance of never sharing personal details without consulting a trusted adult.
Conclusion
In our digital age, the threat of identity theft looms large, but it's crucial to remember that risks also persist in the tangible, everyday world. By understanding the myriad sources of child identity theft, recognizing the signs, and taking proactive measures, we can fortify our children's identities against potential threats.
As parents, guardians, and caregivers, it's our responsibility to remain vigilant, always prioritizing our child's safety in every realm. After all, in the journey of parenting, protection, and preparedness are two of the greatest gifts we can offer our children.
For more helpful resources, check out the full Home Safety collection
---