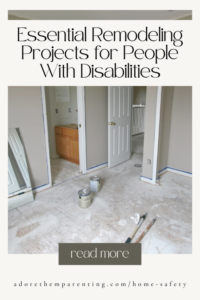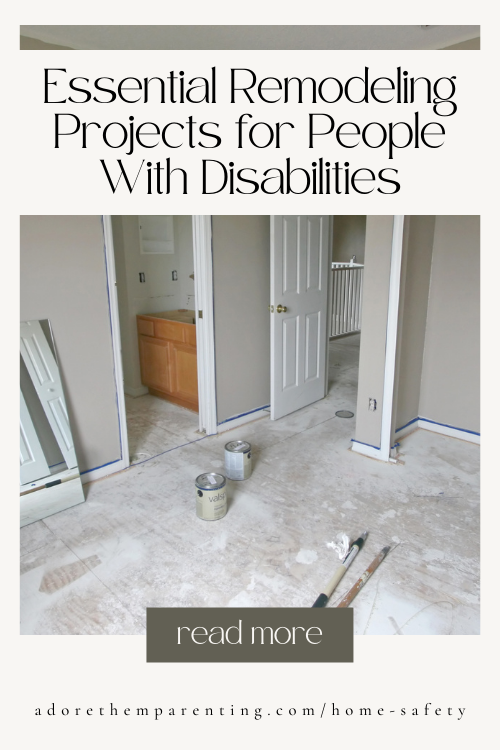 A house remodeling is a big event, no matter the circumstances. Whether you're renovating a house you just bought, or the place you're currently living in, it takes an abundance of time, money, patience, and effort. However, the value of comfort, which people usually aim for during the remodels, is especially important when working on a house for those living with impairments or disabilities. It's essential for both them and their families, to have the appropriate aids and support they need in daily life.
Even with the same root cause, two people can experience different limitations. So there's no one-size-fits-all solution that will work for every remodel. Fortunately, there's a variety of resources out there that can help you during the planning process. For instance, it's worth focusing your efforts on a few key areas. These include the kitchen, bathroom, as well as entrances and stairways.
If you ever need help visualizing something, don't try to eye-ball it. Use it to see your plans come to life. The article below will guide you through the most common home modifications for disabled needs. Continue reading and learn more.
---
For more helpful resources, check out the full Home Safety collection
---
Kitchen Renovations
The kitchen is the most significant area in the house. It's where you gather with your family, friends, and loved ones, to prepare meals and share stories. Therefore, kitchen remodels of people with disabilities should be well-thought-out. This way everyone in the household can feel comfortable and safe.
Many things can be done to make the kitchen safe and accessible for people with disabilities. When planning out the changes, you might be interested in trying out 3D renderings. They can really come in handy if a layout change is involved in your project. Both the layout and design of your kitchen should allow for easy access.
You'll need to ensure that there's enough space for a wheelchair. It might also be useful to leave a furniture-free area designated for getting in and out of it. To make the kitchen more accessible, you should aim to have plenty of space around the work surfaces such as the counters. Consider installing an island that's not mounted in place. But one with wheels instead can be moved around the kitchen easily when necessary.
Bathroom Renovations
Bathrooms are also an important part of house remodels. When disabled people are living in the house, consider adapting bathrooms to fit their needs. For instance, if your existing bathroom isn't big, but there's a tub and shower in there. Then it might be worth getting rid of the tub for the sake of building a wide walk-in shower that can fit more than one person and a sturdy shower chair. You can also widen doorway thresholds so a person that's using a wheelchair can access the bathroom without someone else's assistance.
Remember about adding grab bars near sinks, toilets, and showers to help users maintain balance and prevent falls. If you decide to install grab bars, make sure that they are securely mounted. If you have a bigger bathroom, you can think about ripping out the old sink and installing one that has space under it so people in wheelchairs can wash hands and teeth without assistance. The storage cabinets can be located on the sides and be accessible to everyone. You can also reduce a fall risk by getting a bidet converter kit.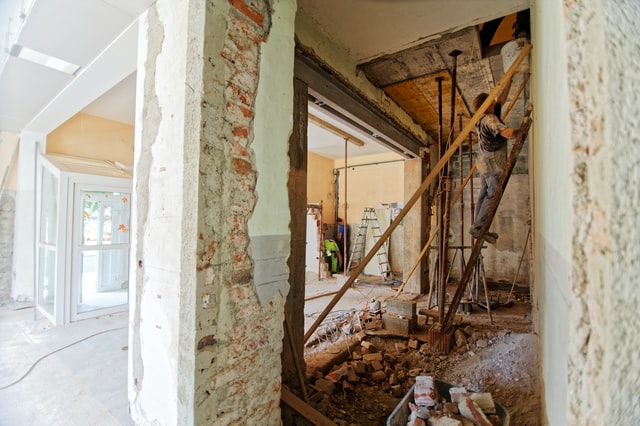 Stairway Accessibility
Another aspect that should be addressed during house remodels for disabled needs is stairways. If you live in a house that's elevated, you might need to build an exterior ramp for wheelchair accessibility. The costs of building such a ramp vary and can greatly depend on the materials you use, the size of the project, etc.
Ripping out the whole staircase inside your home and replacing it with an elevator might not be possible. That's why you should look into stairlifts which typically don't require any major remodeling at all and are a more budget-friendly option. This kind of lift is mounted onto the stairlift track which runs the length of the staircase. It is possible to buy a straight stair lift as a do-it-yourself installation. But considering the fact that you might need to hire an electrician, it might be better to leave such a project for professionals.
Entrances
When it comes to entrances, one of the most popular modifications that allow for greater accessibility is changing the way entrance doors open. In most houses, they open inwards, which can leave very little space for a person using a mobility aid to come inside. When the door opens outwards, there's plenty of room to enter even when someone's in a wheelchair.
While on the remodeling journey, you can also take a closer look at your floors. Consider investing in surfaces that are non-slippery and easy to maintain. Wood flooring, such as engineered wood and solid wood, provides a great surface for wheelchair users. With a hard surface, this allows for smooth and comfortable movability, and helps avoid any restrictions and slipping. You might install it only in the entrance and hallways, or consider replacing them in the whole house. Everything depends on your needs and the budget.
Conclusion
As you can see, there are plenty of changes you can make to your house during the renovation process, so it can be more comfortable for people with disabilities. Even the simplest additions, such as installing grab bars or investing in a kitchen island that you can move around can improve the quality and comfort of a disabled person's life.
Ditching the bathtub for the sake of a walk-in shower can also be a great idea, and, if your budget allows it, consider installing a stairlift inside your house and a wheelchair ramp outside for improved accessibility.
For more helpful resources, check out the full Home Safety collection
---