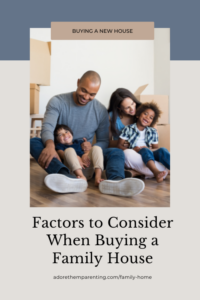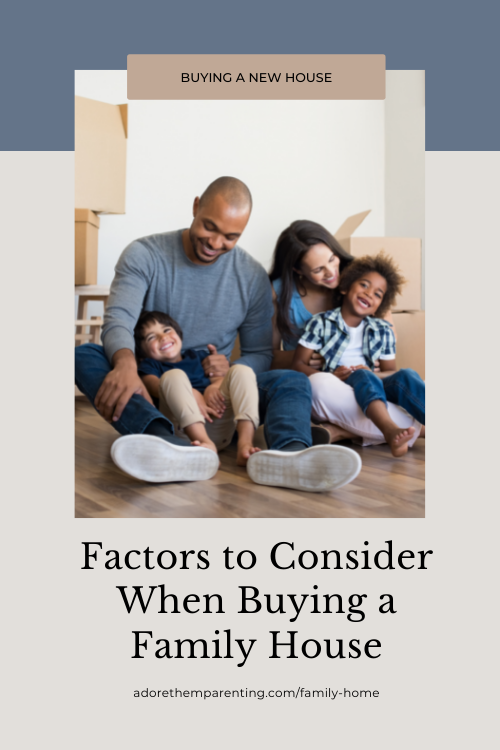 Buying a family house is one of the most important decisions you'll make in your life. It's not just about finding the perfect place to raise your kids, but also choosing where you will be spending much of the next thirty years or more. Many factors should be considered before making this decision.
A few include understanding your debt-to-income ratio. Researching different mortgage lenders. Considering your budget and savings. And understanding what type of lifestyle needs you have now, as well as those that may arise in the future. In addition, this article outlines some other key considerations when buying a family home to help provide clarity for anyone who might find themselves struggling with these questions at any time during their search process.
---
For more on this topic, check out the full Moving Tips collection
---
What to Consider Financially When Buying a Family House
Your Budget
Your budget should be a significant consideration when you're buying your family home. This is because the cost of living in this house will depend on how much money you have saved and your income streams. If you don't make a lot of money, then your budget should reflect that fact to ensure it doesn't affect the quality of life for everyone else who lives there.
If your budget is tight, you may need to reconsider the size of the house that you're looking for. You don't want to be in a situation where you can't afford to pay your mortgage or keep up with the other monthly expenses related to homeownership.
Your Savings
Another primary consideration is your savings. If you have enough money to purchase a house, then great! However, if you are in the market for your first home and have no savings whatsoever, it is best not to rush into buying because there are deals out there. The risk of failing with such an important financial decision could be monumental for you financially moving forward. You may have heard that saving up at least a 20% down payment on a house will help avoid private mortgage insurance (PMI).
This is true, but having zero dollars saved can also result in PMI being added to your loan amount, increasing the overall cost of borrowing every month. It's better to buy when you're ready than rushing into things before you're prepared; this likely end badly, resulting in regret.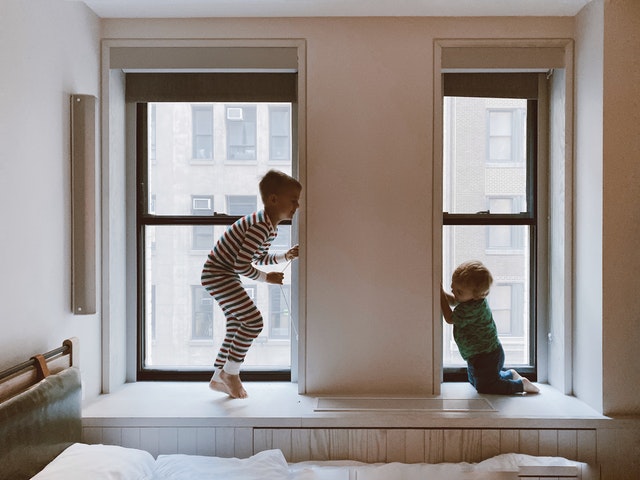 Understand Your Debt-to-Income Ratio
Your debt-to-income ratio refers to the percentage of your monthly income towards debt payments. This is important to understand when you buy a family house since you don't want to be overburdened with housing costs. Also, when considering a mortgage loan, lenders will look at your DTI ratio and might not approve you if your debt payments are too high relative to your income.
To calculate your DTI ratio, divide your total monthly debt payments by your gross monthly income. For example, if you have $300 in monthly debt payments and earn $4000 per month, your DTI ratio would be 0.075 or 75%.
Ideally, you want this number to be below 36%. However, it will depend on the lender and the type of mortgage you are taking out.
Your DTI affects more than just your ability to get a mortgage. Higher debt payments can also mean you have less money available for other expenses. Examples are groceries, utilities, and saving for retirement or emergencies. So it's essential to be mindful of your DTI when budgeting for a family house.
Research on Different Mortgage Lenders
Buying a house is a significant investment, so it's essential to research different mortgage lenders and find the best one for you. Ask friends and family members for referrals, or check out online reviews.
It's also essential to compare the various types of mortgages available. The most common are fixed-rate mortgages and adjustable-rate mortgages. With a fixed-rate mortgage, the interest rate is locked in for the life of the loan. Which can be helpful if interest rates rise in the future. On the other hand, an adjustable-rate mortgage has a variable interest rate that changes over time. So it's essential to understand how it works and what could happen if interest rates rise.
If you have a low credit score, you may want to consider a subprime mortgage. This type of mortgage is designed for borrowers who don't meet the requirements for a traditional mortgage. It often has higher interest rates and fees. But it can be a good option if you can't get approved for a conventional mortgage.
You may also consider other lending options such as Wise Loan, which offers low-interest rates, no fees, and easy repayment options.
The Down Payment
Down payment refers to the amount of money you have to pay at the beginning. While this may seem like a small percentage, it can be very costly if not considered in your budget early on. It's best to talk with an experienced real estate advocate. They can help guide you on how much down payment will work for you based on your financial situation and goals.
You should consider your down payment when looking at houses. It's essential to have this saved up, so you're not struggling to come up with the money down the road.
The Housing Market
When buying a family house, it's also essential to look into the state of the housing market. This will help you understand if now is a good time to buy or if you should wait for a while. The housing market can change rapidly. So it's essential to be on top of things and know what's going on.
The following are things to look out for in the housing market:
The amount of housing inventory available. This refers to the number of homes that are for sale at a given time
The types of houses available. This can give you an idea as to what's in style and what will be popular in the future
Interest rates. These can change every month, so it's essential to stay updated on what they are
How quickly houses are selling. It is vital to know if you're going to be in a bidding war for the home you want
What the prices are doing. This can help you determine if it's an excellent time to buy
The current state of the economy. This will give you an idea as to how stable your income is and whether or not job loss could affect buying this house
How much your home may be worth. This can help you set a budget for your home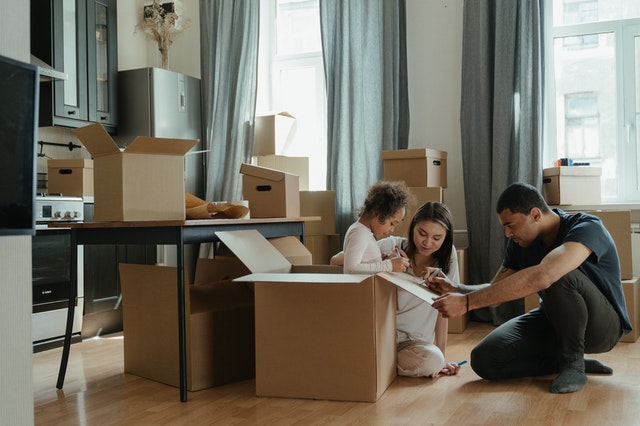 What to Consider About Your Lifestyle When Buying a Family House
Your Lifestyle Needs
Your lifestyle needs are a priority when thinking about buying a family home. Of course, many factors go into this, but you have to consider the type of floor plan and layout that will work best for you and how much time is spent at your house with children or pets. For example, if older adults are in your family, maybe an upstairs bedroom would be ideal, so they don't have to climb stairs too often.
You may need to look for a home with more than three bedrooms if you have children who still want their own space or an extra bathroom if everyone tends to need to get ready at the same time in the morning. On the other hand, if you're always on the go, you might prefer a smaller house that doesn't require too much upkeep.
But no matter what your needs are, make sure to prioritize them when looking for houses so you don't end up wasting time on ones that won't work for your family.
A Functional Layout
A functional layout is essential for choosing the perfect family home. It should have enough space for you and your children's activities and be equipped with updated appliances that are easy to use. A functional layout is vital in creating an enjoyable lifestyle for everyone!
A functional layout is vital when deciding on a house of your own. You must create enough room so that activity does not get cramped between all household members while still having modern amenities at hand within easy reach! TIn addition, the location of this place
Social Amenities
Social amenities refer to the qualities and benefits of community life. These amenities usually include the availability of schools, public transportation, parks, and recreational facilities close to the house you are considering. If all other factors have been considered carefully, buying a property solely on these features can be very risky. It is difficult for one family to fully utilize them since they will not physically spend time at each amenity daily or even weekly. They should therefore be used as bonuses that add value to your overall decision while purchasing a home
Check Out Local Community Life
The community life of the neighborhood you are considering buying a family house in is essential. It would be best to be sure that the community has all the necessary amenities and is safe for your children to grow up in. It is also essential to get a sense of the community spirit. Do people look out for each other, or are they more self-centered? The latter might not be the best place to raise your family.
Conclusion
Buying a family house is not a decision to be taken lightly and is one of the most important purchases you'll ever make in your lifetime. Therefore, it is crucial that before buying a house, you have done all the research possible on what matters when it comes to buying a good family home.
For more on this topic, check out the full Moving Tips collection
---