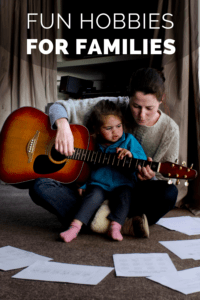 Children are often happiest when they are engaged and having fun with their family. However, children can also get bored very easily. Thankfully there are many fun hobbies for families to enjoy together while staying entertained.
Don't get us wrong, it's not like you need to fill their day with activity after activity; boredom is okay sometimes. However, it's nice to know that you have a list of activities that will help to get everyone involved and creating new memories together. With the list below, you can introduce five fun new hobbies for your family – especially the little ones! You and your children deserve to have as much fun as possible together. So give these a try and make a difference in your week ahead.
---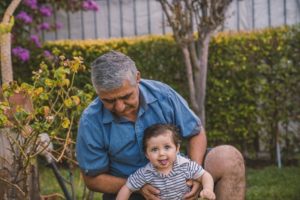 Gardening
One of the best hobbies to have with children in tow is gardening. Why? Well, children LOVE being muddy. The garden is the perfect place for them to have fun, and they can learn a lot from it too. They can learn where their fruits and veggies come from, and they can help you to plant them as well. Gardening is a peaceful activity. And yet, it can also keep children's interest – even the little ones! They get the chance to dig, plant, and ask unending questions about the bugs in the garden.
[Read: 5 Ways to Get Your Kids to Eat More Veggies]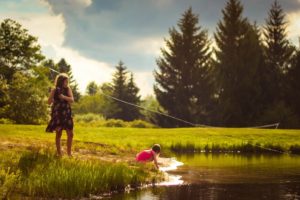 Fishing
Whether you choose to take your children individually to a lake or river, or you go as a family, make sure that you purchase a kit for ice fishing that they can take along with them. Ice fishing is harder than regular fishing. So perhaps you want to keep this suggestion for the teenagers. But this activity will allow you to enjoy some valuable one on one time with no other distractions. Blowing off steam while fishing has its benefits. And as your children can really feel calm and open up more, they will also learn more about the differences in the creatures and nature that they'll see.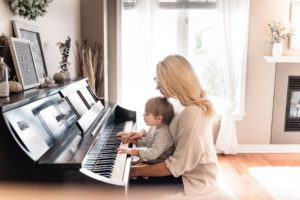 Time to Jam
We don't mean making strawberry jam, we mean getting out the instruments and jamming with the kids. Sure, it's an uncool phrase, but there is something wonderful about family music time. Making music together is definitely one of the fun hobbies for families to enjoy! Think of the many successful bands that were families playing together!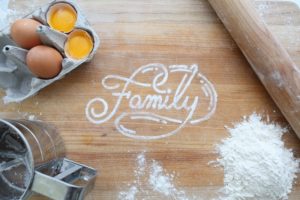 Bake
People hear "baking" and they think about fairy cakes. However, baking extends to everything from biscuits and fudge, to crusty loaves of bread and baguettes. There is so much that your children can get from learning to bake, and it's their newfound skills that will take them into adulthood. These are skills from which they can certainly benefit as they grow up. And it's so much fun to get messy and creative in the kitchen. Turn on some background music, find a delicious simple recipe, and enjoy this fun hobby for families!
[Read: 10 Healthy Snacks Toddlers Can Make]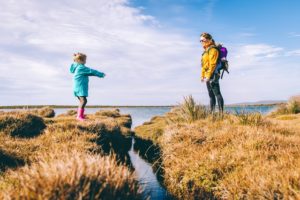 Walk
Believe it or not, walking is very much a hobby. You can get your children excited about nature when you get out into it and start walking. You can see a lot and experience so much purely from being in the trees, or by the water.
Additional Fun Hobbies for Families
Check out these ideas for some fun family fun that are free, or very budget friendly. Enjoy!
30 Summer Activity Ideas for Kids (Free Printable)
Kid-Friendly Winter Activities (that get you out of the house)
Beat the Heat – Indoor Summer Activities for Families
100 Fun Ways to Connect With Your Dad