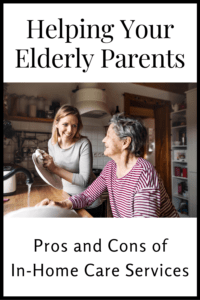 When your own little family starts to grow, it's clear that a lot of your time is spent caring for them. But as your own parents get older, you might find that you have to offer them support too. Helping your elderly parents means looking for reliable Senior Care. A way of ensuring that they not only have companionship but also help when they need it with washing, running errands, medication, etc. it's vital to know where to look for such services. Even though you might be tempted to ask them to move into your family home, sometimes this simply isn't possible.
Luckily, there are many reputable providers around the country that offer these types of services, meaning that you can select which one is most suitable. However, before doing this, it's important that you identify the pros and cons of this decision, along with any alternatives.
To ensure you're on the right path, here are some pros and cons to in-home care services so you're always in the know…
---
For more on this topic, check out the full Senior Care collection
---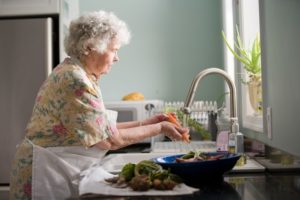 Pros of In-Home Care Services for Helping Your Elderly Parents
Flexibility in Services for Care
As aforementioned, a big reason why so many people opt for in-home care services is the flexibility in the services that they have to offer. Available on demand, they can select what services they need – no matter what condition their health is in.
Greater Independence for Elderly
By staying in their own home rather than moving into a facility, they will be able to continue to enjoy their home comforts. This also includes being able to keep their pets by their side throughout the process.
Stability for Your Parents
As they can remain within their community, they can continue to have family or friends to visit whenever they like. This advantage is welcomed by anyone who wants to stay connected with their community and remain in the house that they've lived in for many happy years.
High Standard Care
As in-home care senior care services are registered with national regulators, you can have the peace of mind that your loved one is in safe hands. Receiving high-quality care at all times, they can have the attention they require.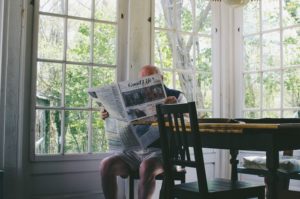 Cons of In-Home Care Services for Helping Your Elderly Parents
Cost of In-Home Care Services
Receiving personalized care within their home (sometimes 24/7) can be expensive. Not only will they have to pay for the service, but updating their home so that it's more practical for them. This could involve fitting a stairlift, making the bath more accessible, etc. 
Different Carers for Your Elderly Parents
Although they will be receiving personalized care, often when you opt for in-home care services through an agency your parent will have different members of staff caring for them. Because of this, your parent might find it harder to connect with each carer, resulting in them having resentment towards them.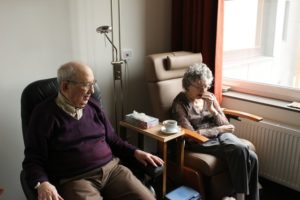 The Alternative: Residential Care for Your Parents
As aforementioned, often the alternative to in-home care is residential care. With this option, there are many benefits. These benefits include ensuring that your parent is having round the clock care within a safe environment. And they can also socialize with others within the home. 
However, this comes with a price. Even though the cost will depend on location, the level of care required and the standard of the home itself, the overall expense isn't something that should be ignored. It's therefore important to weigh up the costs, along with the other factors mentioned above before taking the leap and making the decision as to what option is better. 
When doing this, of course, it's important to talk to your parent and ask them how they feel about the decision, along with which one suits them better. You obviously don't want to force them into either if they aren't happy with it. So sit down and discuss it with them first.
For more on this topic, check out the full Senior Care collection
---