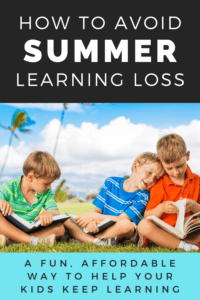 Last year just before summer break, I was strolling through my local Costco when I came across a display of Scholastic Summer Express workbooks. They were bright, eye-catching, and seemed to touch on a variety of subjects. For under $10 each, I ended up purchasing two and thought these might be great for the kids to work on after school let out in order to avoid summer learning loss!
---
This article is written by Karissa Tunis
For more on this topic, check out the full Summer Learning collection
(This post includes Amazon affiliate links. This does not change your price or buying experience, but it does help out Adore Them!)
---
Incorporate Learning Throughout the Summer
My kids love to stay busy all summer long. We enjoy lots of pool days, day trips to amusement parks and zoos, play dates with friends, park dates with their cousins, weekend getaways, camps, and lots lots more! I feel like I do a good job of incorporating our daily lives into learning and growing opportunities. However, I am not always good at sitting down and creating "lesson" plans. I would much rather work on an educational puzzle, or play a game of "I spy"; than do flash cards or help someone trace letters. But I know that sometimes a worksheet does serve it's useful purpose.
Last year as our summer break began, I pulled out these workbooks. What I loved was that each book was targeted for a certain age. And as they got older, the more subjects each workbook covered.
How to Use the Summer Learning Workbooks
I pulled out my daughter's workbook first. This was to help prepare her for the upcoming school year, 2nd grade. It had a bunch of sections that covered everything from reading, writing, math, geography, and more. I pulled out one page from each subject, stapled them together, and that became her "work packet" for the day.
Next I pulled out my son's workbook for preschool and did the same. I pulled out a page from each subject (he had about 3 less than his older sister) and created his packet.
This soon became our new routine. I would make up these packets a week in advance, and every morning (or most mornings) the kids would work on these while eating breakfast. While they worked, I usually collected our pool-bag, packed a lunch, or got our things together for whatever activities we had for the day.
Stay Consistent to Avoid Summer Learning Loss
I discovered that by doing these packets early, it helped to keep our achievements consistent. It was much easier to work first thing in the morning before we jumped into doing whatever else was planned for the day. There was nothing to re-direct them from, their brains were sharp, and they were eager to explore the new activities on each page.
We also found that it gave them a more educational mindset for the rest of the day. We could reference what they had worked on earlier while driving in the car, or exploring in the backyard.
Overall we were very impressed with how colorful and fun each worksheet really was! There was a lot of creativity and coloring involved, the topics were interesting, and we always learned something new!
Prepare for Summer Learning for Kids
This year as we prepare for our summer break again, we will definitely be using these books! When I reached out to Scholastic, they informed me that the Summer Express collection was recently redone, and now they are even better than before, and have a lot more to offer!
I love that these books were specifically created for fun summer learning, and as a way to prepare our children for the next grade level.
If you'd like to order these workbooks on Amazon, simply click the images below. These workbooks are designed for preschool age up through 8th grade, and again – all for under $10! Enjoy 🙂
Additional Summer Learning Resources:
---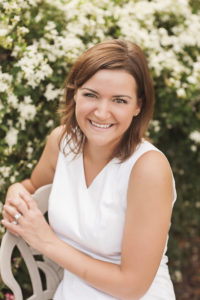 Co-Owner: Karissa Tunis
Karissa Tunis is the co-owner of both the parenting website Adore Them and the family event company Milestone Family Expos. Through these ventures she is able to share inspiring, heartfelt insight with large audiences within local communities and across the country! Her knack for all-things-organization allows her to balance content creation, brand partnerships, and event planning without losing sight of what she wants for her own family. Despite her busy schedule, Karissa also makes it a priority to spend quality time with her husband and three children. You will often find her volunteering at her children's schools, cheering them on from the soccer sidelines, or enjoying the great sites of Charleston, SC with her family.
Contact: Karissa@AdoreThem.com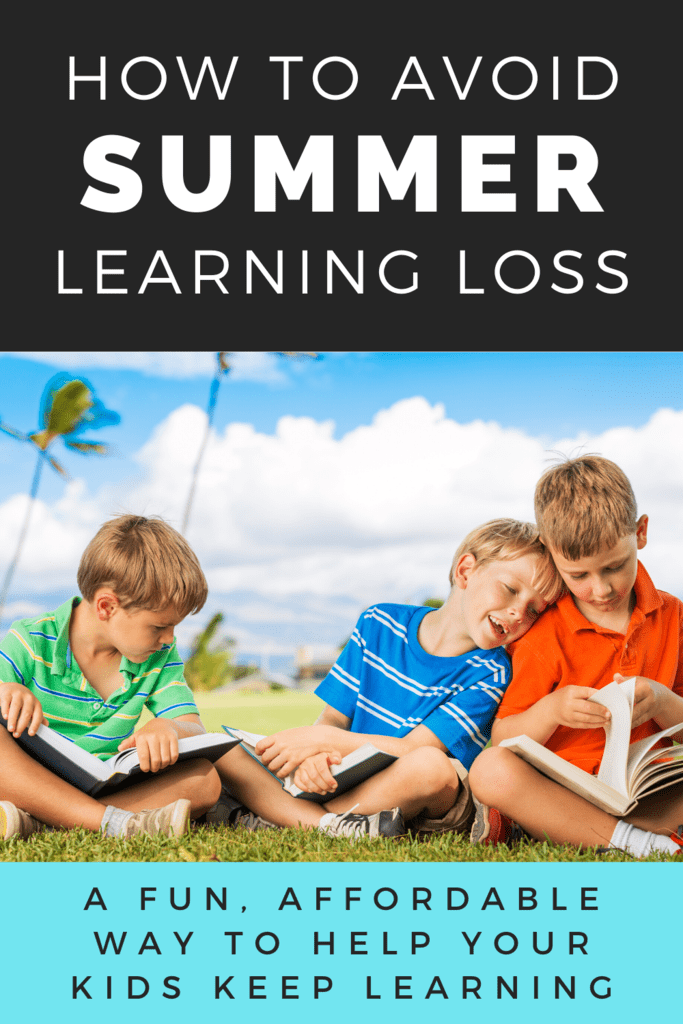 ---