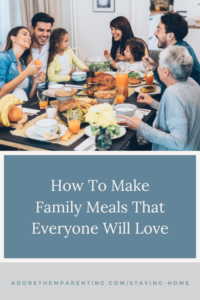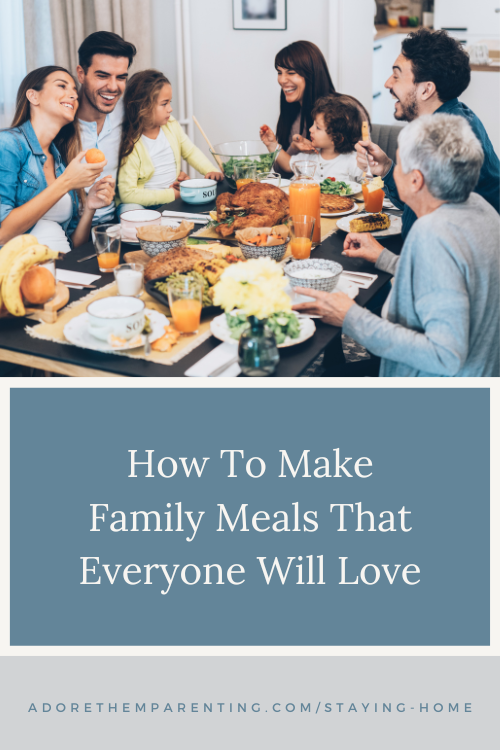 There are few things as satisfying as sitting down to a meal that you've lovingly prepared for your family. It is a great way to show them how much you care and a wonderful opportunity to introduce them to new flavors and dishes. However, getting everyone's approval can be tricky – not everyone likes the same thing. So how can you ensure that your culinary creations will be met with unanimous approval? Here are some tips for creating family meals that everyone will love.
---
For more on this topic, check out the full Staying Home and Recipes collections
---
1) Keep It Simple
When it comes to family meals, simplicity is key. After all, you want to be able to prepare the dish quickly and easily without having to spend hours in the kitchen. Plus, who has time for complicated recipes when there are hungry mouths to feed?
That's why it's a good idea to stick to simple dishes that everyone will enjoy. Think classic comfort foods like spaghetti and meatballs, roast chicken, or mac and cheese. These recipes are easy to make and universally loved by kids and adults alike. So why not give them a try next time you're planning a meal?
2) Get Recommendations From Everyone
If you want to ensure that everyone in the family enjoys their meal, it's essential to get input from all of them. For example, ask your spouse and children what kind of dishes they'd like to try – this way, everyone can have a say in what's on the menu.
You can also look for inspiration online or through cookbooks. This is a great way to find interesting recipes for your whole family. No matter what you choose, be sure to keep things balanced by including plenty of fruits and veggies alongside the main course.
3) Use Familiar Ingredients
If you want to ensure that your family will enjoy their meal, stick to ingredients they know and love. This way, even if the flavors are new to them, they'll have an idea of what to expect. For example, if you're making chili, use beef and beans as your main ingredients, which are familiar to most people.
On the other hand, if your recipe calls for more exotic ingredients like tofu or tempeh, it might be a good idea to serve those dishes as side dishes instead of as the main course. That way, everyone can still have a hearty meal without feeling overwhelmed by unfamiliar flavors.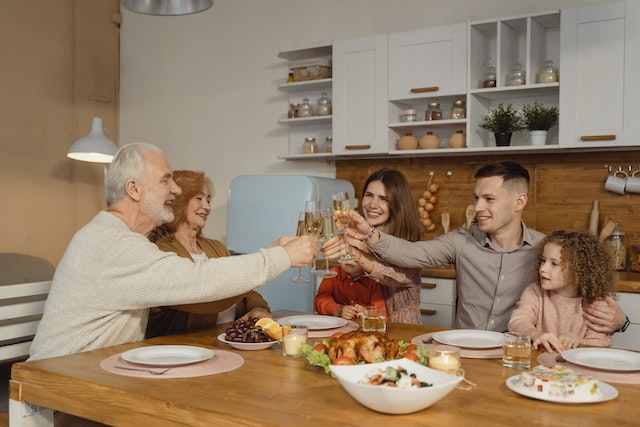 4) Experiment With New Flavors
Don't be afraid to introduce new flavors and dishes into your family's meal rotation. After all, everyone needs a little variety every now and then! However, if you're feeling intimidated by unfamiliar ingredients, start small. For example, you could try adding a few new spices to your slow cooker chicken tortilla soup. This way, you can still enjoy a familiar meal with an unexpected twist.
Once you get more confident in the kitchen, you can start experimenting with more adventurous recipes. Just be sure to keep it simple – otherwise, your family may feel overwhelmed by all of the new flavors.
5) Get The Kids Involved
One great way to ensure that your family will enjoy their meal is to involve the kids in the cooking process. Not only is this a great way to teach them valuable life skills, but it can also make them more likely to try new dishes and flavors.
If you're making tacos, for example, let your children help chop the vegetables or add spices to the meat mixture. You could even have them help assemble the tacos themselves – that way, they'll know exactly what ingredients went into their meals and be more likely to try them.
6) Consider Dietary Restrictions
Finally, it's essential to consider any dietary restrictions that might be present in your family. A vegan or vegetarian may need different ingredients than a meat eater, and gluten allergies must also be considered.
Fortunately, many online recipes cater to special diets so everyone can enjoy their meal without compromising their health or beliefs. Just make sure that you double-check the ingredients before serving them – this will ensure that everyone can safely enjoy their meal together.
Making Family Meals That Everyone Will Love
Cooking a meal that everyone in your family will love doesn't have to be complicated. By keeping it simple, getting input from all family members, using familiar ingredients, experimenting with new flavors, involving the kids in the cooking process, and considering dietary restrictions, you can create an enjoyable and satisfying meal for everyone. With a little bit of creativity and effort, you can ensure that your family loves every meal you make.
For more on this topic, check out the full Staying Home and Recipes collections
---