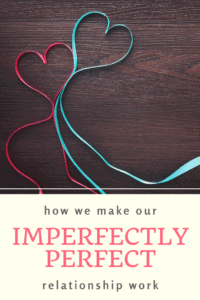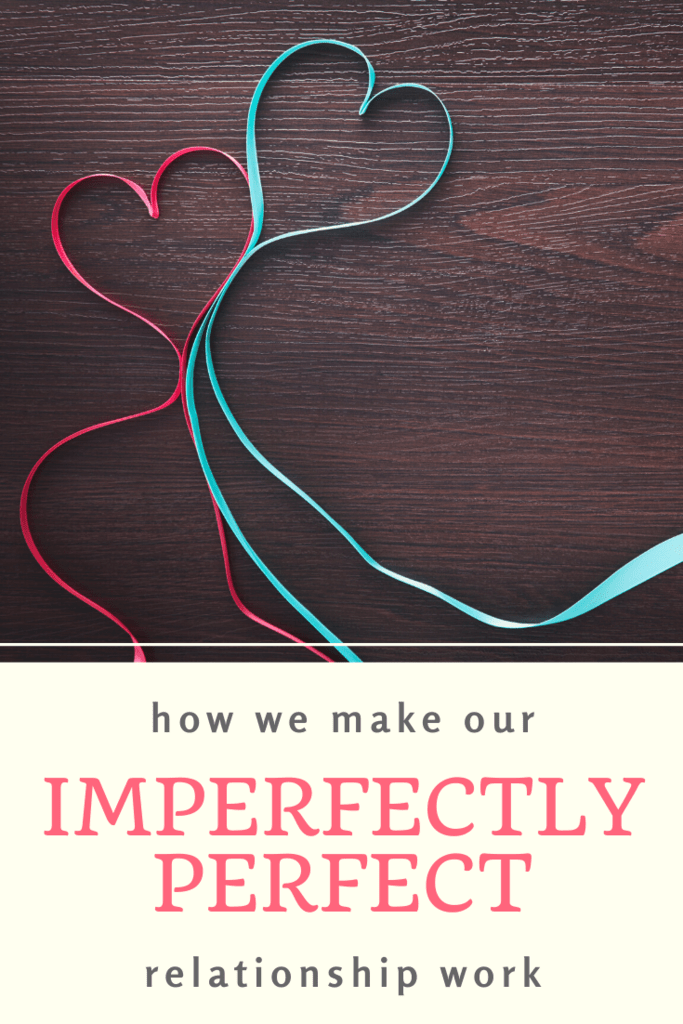 I often find myself asking "What does a perfect marriage look like?" Or "What does a perfect marriage look like with three small children and sleepless nights?" Or how about, "What does a perfect marriage look like with three small children, sleepless nights, 4 dogs, busy schedules, an upcoming move, and juggling all of this while trying to run a new business?" Sometimes all of the chaos of everyday life has me thinking about where my marriage and relationship is at. Prior to kids our life was so different! We traveled, went to fancy dinners, hosted parties, and enjoyed much more alone time. But with each child that seemed to change… So how do we make our relationship work now?
---
This article is written by Karissa Tunis
For more on this topic, check out the full Be My Valentine collection
---
So How Do We Make Our Relationship Work?
We Fall In Love Again and Again
Now, 12 years later, traveling to exotic places has been replaced with exploring anywhere a packed SUV can take us. Instead of going out to fancy dinners, we pick up sushi to go and enjoy it on our patio. And the noise and laughter in our home has also changed. There are no longer quiet days looking for something to do. There are no more last-minute movie dates, because we are now surrounded by kids, dogs, popcorn, and Disney characters.
Life has changed. The feelings and love has changed. But for us, it's gotten even better!
I once read that a
Successful marriage is falling in love with the same person over and over again.
– and I could not agree more!!
It is so easy, especially in this phase of life, to fall out of love or to not always like each other. In fact, there are days that we sometimes cannot stand one another!
And yet…. some-how and some-way we do make it work. We look for that common ground, and we appreciate the small gestures and the big choices such as…
We Acknowledge the Challenges, and Work Together Towards the Same Goals
The day-to-day can be hard and challenging with so many demands and three little kids that need us for everything. But we are building a life, expanding our careers, raising our children, creating memories, and deepening our relationship. Sometimes we have to remind ourselves, and even each other, that we really are partners in this journey. At the end of the day we both want the same things for our family.
Together we find a compromise. Sometimes we need to watch our words, perhaps apologize, put aside our stubborn ways, and agree to reconnect. Together we make it work, and together we take care of our home – our family. I don't like to cook, but my husband does. He sometimes make a mess, but I clean it up. He claims the basement and garage, I get final say in the house. I clean inside, he does all the yard work. I love to laugh, and he can be very funny. He stays up late with the kids, and I get up early with them. Together we can accomplish a lot!
I have realized that the butterflies definitely do not last forever. But they were replaced with 3 precious little human beings. And those feelings of infatuation were replaced over time with something much deeper – LOVE….. a true friendship and partnership. We respect one another, appreciate the value that we each bring to this relationship, and together we share the same dreams and goals.
We Share the Same Priorities
For us, the key to making our relationship work through this phase of life is that we don't put as much pressure on "us". Instead, we both agree that our family is our priority. We love each other, and do occasionally try to sneak away for a special date night. But by sharing the same priorities, and working towards the same goals, that brings us close together. It's in a different way than when we were dating or newly weds, but it's also deeper.
Marriages go through phases. As we have children and raise our families our relationship changes. There are definitely challenges, but also really special moments. And just as your children grow, your partnership will as well. Just try to appreciate the good, and when it gets hard – appreciate your partner who is right beside you through it all.
Our marriage is imperfect, but together we will continue to fall in love again and again.
For more on this topic, check out the full Be My Valentine collection
---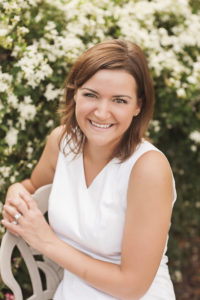 Co-Owner: Karissa Tunis
Karissa Tunis is the co-owner of both the parenting website Adore Them and the family event company Milestone Family Expos. Through these ventures she is able to share inspiring, heartfelt insight with large audiences within local communities and across the country! Her knack for all-things-organization allows her to balance content creation, brand partnerships, and event planning without losing sight of what she wants for her own family. Despite her busy schedule, Karissa also makes it a priority to spend quality time with her husband and three children. You will often find her volunteering at her children's schools, cheering them on from the soccer sidelines, or enjoying the great sites of Charleston, SC with her family.
Contact: Karissa@AdoreThem.com
---