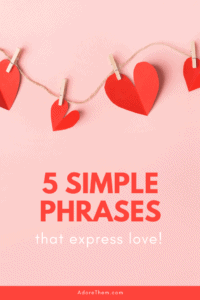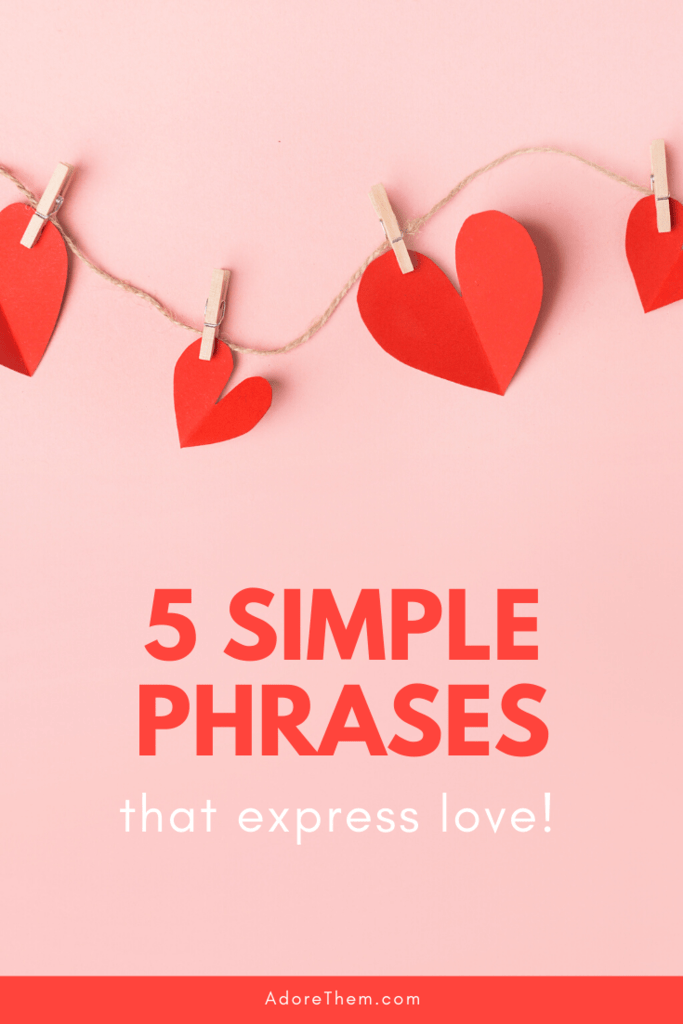 The most powerful advice given to my husband and I as newlyweds was about our words. And now, ten years and five kids later, I reflect on that advice which has been an important key to a long and fulfilling relationship…  I would definitely argue that language is the most powerful tool we have. It plants ideas, nurtures dreams, and communicates information. And depending on how we use it, it can greatly affect our lives! Below are the most important words that my husband and I use to strengthen our relationship. These 5 simple phrases help us express our love and appreciation for one another.
To me, our love story is from a fairy tale complete with roses, kisses, and a whirlwind romance. But happiness doesn't just happen. It takes work. And by choosing the right words, it has helped us and our relationship continue to grow even deeper over the past decade.
---
This article is written by Jill Burgoyne
For more on this topic, check out the full Be My Valentine collection
---
5 Simple Phrases that Express Love
Yes
This three-letter word is powerful and positive.
" Yes" to hearing them out." Yes" to the restaurant they want to go to. And "Yes" to new solutions. We also make a big effort to say "Yes" to each other's dreams. And most importantly, "Yes" when the other person wants or needs our time. This phrase not only demonstrates how we care for our significant other, but it will also help the other person to feel validated and valued.
Thank You
In every day situations it is so easy to take our loved one for granted. These two words help nurture a budding relationship, fortify a strong one, and begin to seal the cracks of a rocky one. What reasons can we have to be grateful for our sweethearts?
I tried this one day when things were stressful and tense. Life was pulling my husband and I different ways. We couldn't talk to each other without triggering negatively. So, I started to acknowledge everything he was doing for me. He was clearing the table, getting water for the children, changing lightbulbs, and he had made the bed. It wasn't long before our conversation turned around.
When we actively look to appreciate someone, it's a win-win. Our souls are fed by the gratitude, and theirs are warmed by it.
It's Okay
This phrase signals forgiveness. No one will ever be perfect. Significant others are no exception. And neither are we, by the way.
Have they ever been late to a date, or a meal? Were you counting on them to relay a time-sensitive message? Or to finish a chore around the house before hosting a party? We need to muster the courage to say "It's Okay." This one is empowering because we can forgive even when our sweetheart has not apologized, yet… And even if they don't realize that they did anything wrong.
I think most will agree that it is vital in a relationship to tell your partner when they hurt you, especially if they did it by accident. But without forgiveness, a relationship doesn't stand a chance.
I'm Sorry
It is so difficult to swallow enough pride to say this sometimes. And it can be even harder to say it when you know there will be backlash. But do we have the courage to apologize when we are wrong or just neglectful? Heartfelt apologies can soften hearts and begin the healing process. If we are serious about our relationships, we will apologize.
I Love You
Three of the most powerful words in the English language. They communicate admiration, trust, and unique relationship. Spoken sincerely, this phrase brings power. Not only does this affirm our feelings, but it strengthens them too.
Along with chocolates and roses this Valentine's Day we can show our love by using these five phrases.
For more on this topic, check out the full Be My Valentine collection
---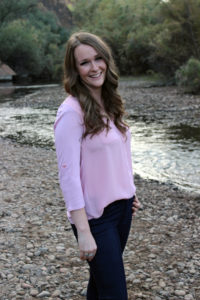 Featured Contributor: Jill Burgoyne
Jill uses her English degree from ASU mainly to raise five veracious learners. An author of middle grade, she has indie-published THE LUNCH THIEF and is a co-founder of the website NovelThree.com
---