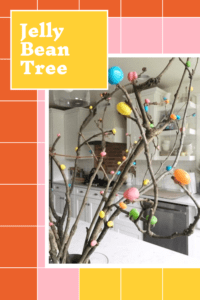 This Jelly Bean Tree craft provides a super cute and cheap Easter decor option that your whole family (and guests) will surly love! All you need are some branches, a large vase, jellybeans, and a hot glue gun to get started.
It is the perfect time of year to be picking up branches from the yard, and now you can make them beautiful again by bringing a little bit of "outside" in, and decorating them with jelly beans! I prefer the pastel colored jellybeans to give it a more "Eastery" feel, but the option is yours of course as to which brand you use.
---
This article is written by Carey Martin Bender
For more on this topic, check out the full Easter Fun collection
---
Cheap Easter Decor Instructions
1. Collect your branches and vase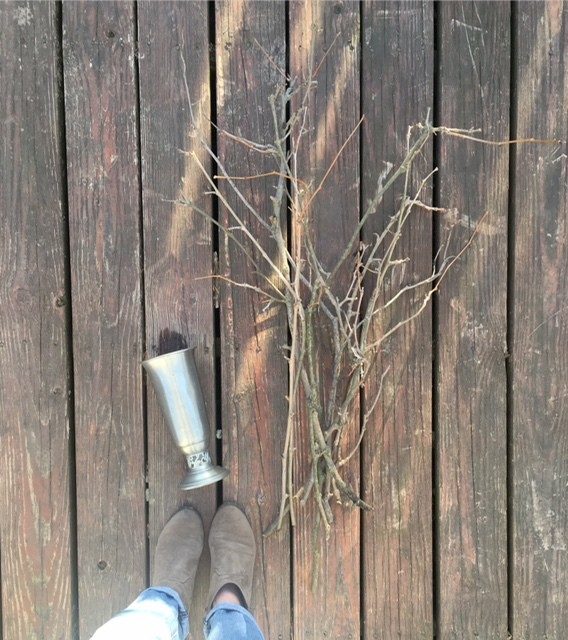 2. Arrange the branches in your vase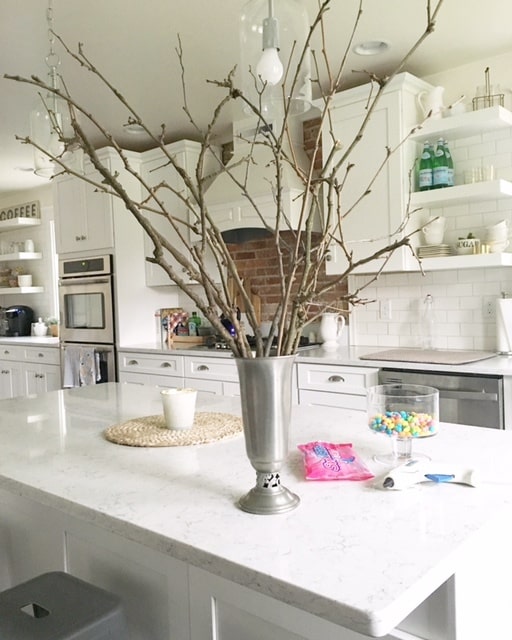 3. Carefully use the glue gun to attach the jelly beans all over the branches.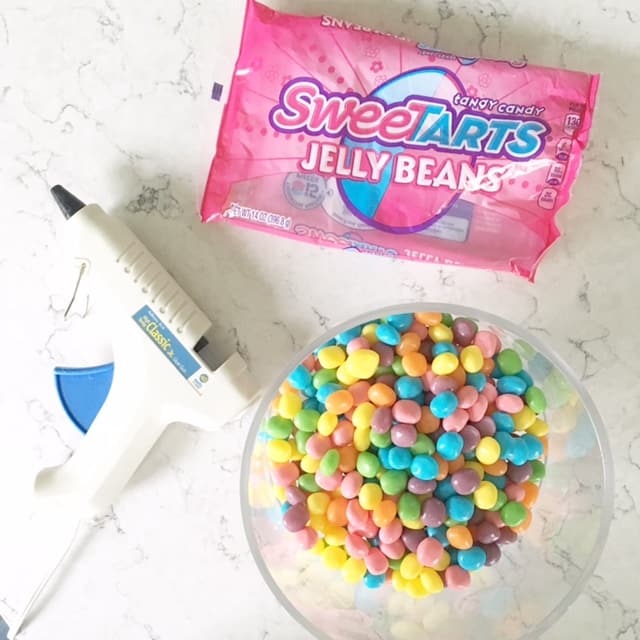 4. All Finished!
My 5 year old enjoyed helping me with this project and we were thrilled with how beautiful it turned out.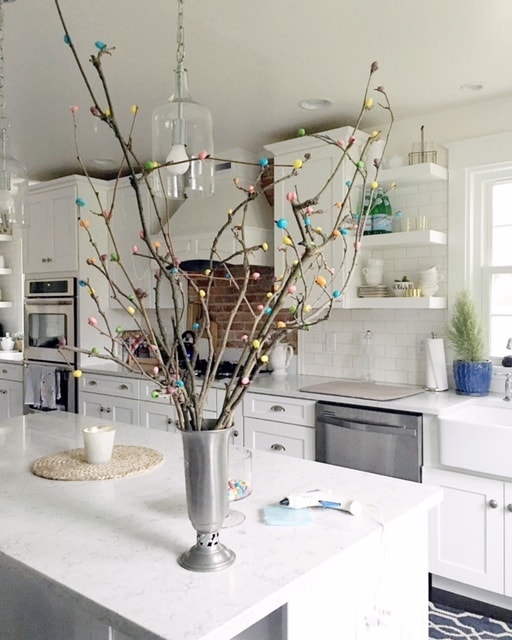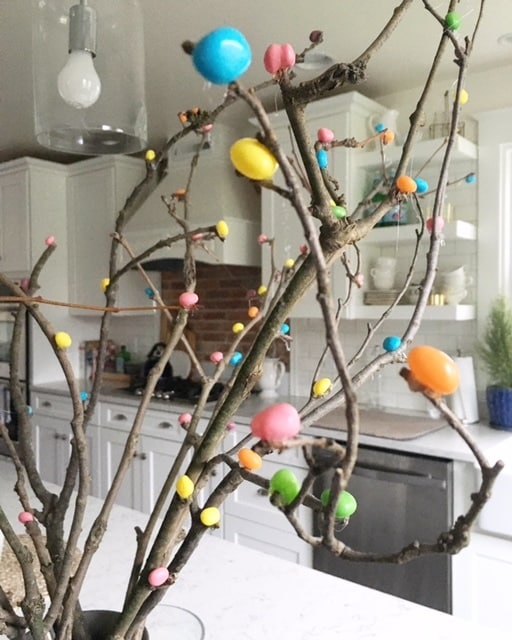 ---
HERE ARE 3 MORE EASTER THEMED CRAFTS & TREATS I KNOW YOU WILL LOVE:
Easter Activities for Kids – easy and fun Easter activities for kids
A Cute Easter Treat for Kids – perfect Easter treat or party favor
Easter Jars – adorable chocolate bunny jars are easy and delicious
For more on this topic, check out the full Easter Fun collection
---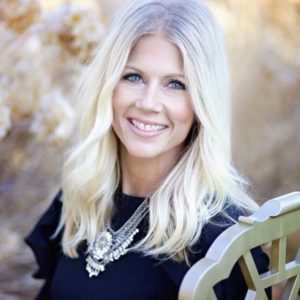 Featured Contributor: Carey Martin Bender
Carey Bender is a wife, mom, and entrepreneur. She is a fashion lover and a fitness fanatic who is always looking for a DIY project, a perfect cup of coffee, and inspiration around every corner. Carey adores Lancaster County living, but is always dreaming up her next adventure.
---