Here is a cute Easter treat for kids that could be passed out to friends, used as a party favor, or even as a place setting on a table at a springtime gathering. It's an adorable spin-off of the traditional s'more! However, Easter S'mores use a peep instead of a traditional marshmallow. Add in a graham cracker and chocolate to make this sweet Easter treat. We put all contents in a plastic baggy, stapled to a piece of card stock, and added a cute note that said, "You're one of my favorite peeps".
This was a fun treat to put together with my daughter for her preschool class! Continue scrolling for more photos and some additional fun Easter activities that are perfect for kids!
---
This article is written by Carey Martin Bender
For more on this topic, check out the full Easter Fun collection
---
Easter Treat for Kids – Easter S'mores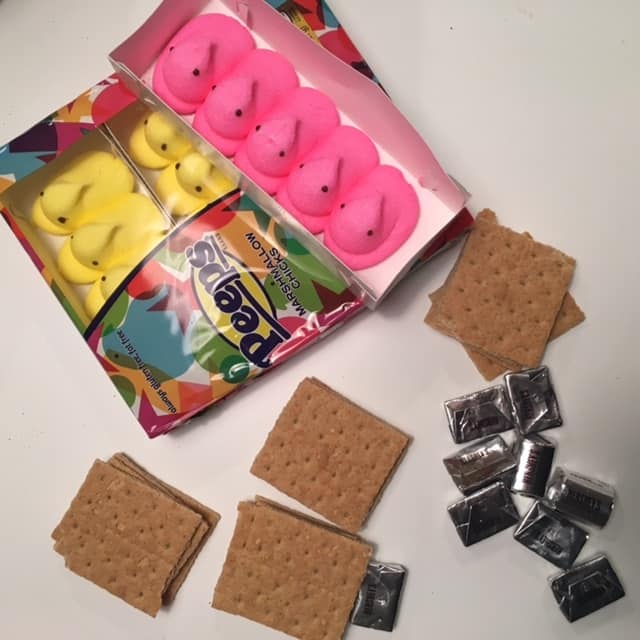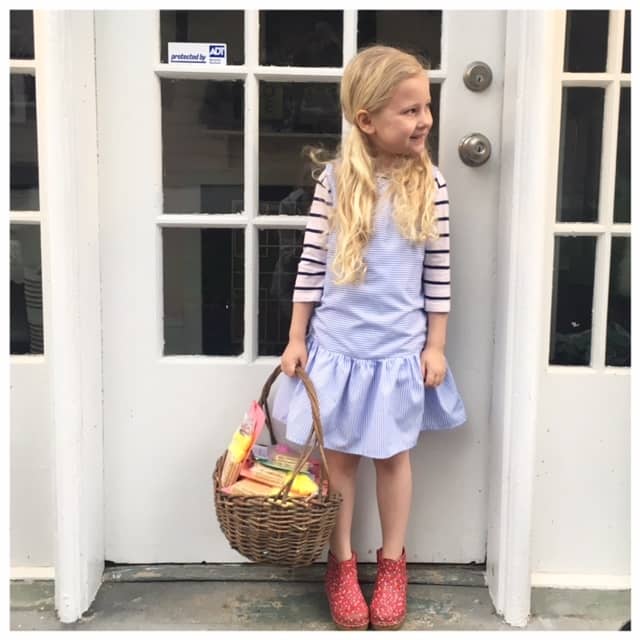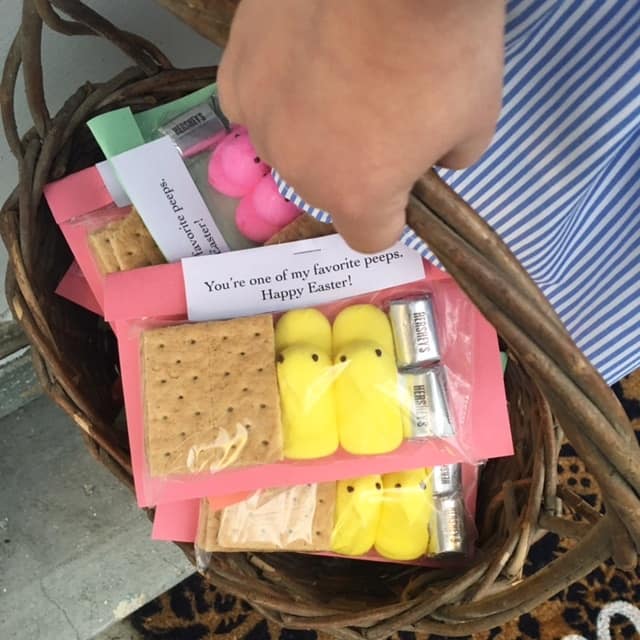 ---
HERE ARE 3 MORE EASTER THEMED CRAFTS & TREATS I KNOW YOU WILL LOVE:
Easter Activities for Kids – easy and fun Easter activities for kids
Jelly Bean Tree – cute and inexpensive Easter decor
Easter Jars – adorable chocolate bunny jars are easy and delicious
For more on this topic, check out the full Easter Fun collection
---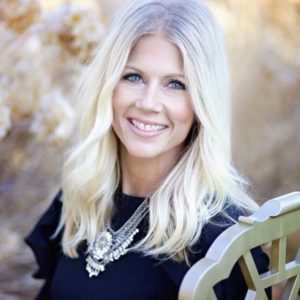 Featured Contributor: Carey Martin Bender
Carey Bender is a wife, mom, and entrepreneur. She is a fashion lover and a fitness fanatic who is always looking for a DIY project, a perfect cup of coffee, and inspiration around every corner. Carey adores Lancaster County living, but is always dreaming up her next adventure.
---