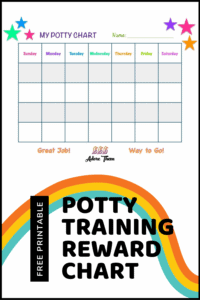 Potty training is an important milestone in every child's life! And it can be a big moment for us parents too! Print out this free potty training reward chart to use when training your little one to use the potty. You can use stickers, crayons, markers, or get creative 🙂 And once they fill up the boxes, give them a fun reward. Perhaps a piece of candy, a new toy, a special movie, or a fun new craft. Either way, make sure you are keeping your patience and celebrating their hard work!
Also, check out my article for 7 easy potty training tips. Find out how I successfully potty trained my 3 children in just a matter of days! You can find all of my potty training advice here.
---
Potty Training Reward Chart
This printable is created by Karissa Tunis
For more on this topic, check out the full Potty Training & Pacifiers collection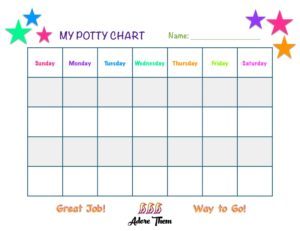 ---
Potty Training Certificate – I Did It!
Once potty training is complete, and your child is using the potty like a big boy/girl, acknowledge their big accomplishment with this free
I Did It – potty training certificate
---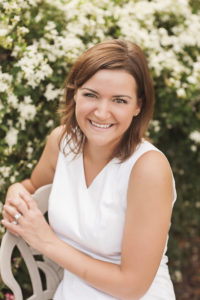 Co-Owner: Karissa Tunis
Karissa Tunis is the co-owner of both the parenting website Adore Them and the family event company Milestone Family Expos. Through these ventures she is able to share inspiring, heartfelt insight with large audiences within local communities and across the country! Her knack for all-things-organization allows her to balance content creation, brand partnerships, and event planning without losing sight of what she wants for her own family. Despite her busy schedule, Karissa also makes it a priority to spend quality time with her husband and three children. You will often find her volunteering at her children's schools, cheering them on from the soccer sidelines, or enjoying the great sites of Charleston, SC with her family.
Contact: Karissa@AdoreThem.com
---