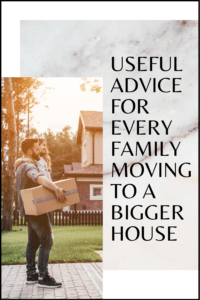 Families with large numbers of members understand the necessity for more space. It's hard to unwind after a hard day's work when you've got children's toys strewn all over the place and no place to relax. Moving to a more prominent place is always a task that involves many ideas and a lot of planning. You should ensure there is enough space for all your belongings, but you also need to make sure you fill the room without breaking the bank. Continue reading below to learn useful advice for every family moving to a bigger house.
---
For more on this topic, check out the full Moving Tips collection
---
Why Move To A Larger Home?
Moving to a bigger house will almost certainly have positive effects on your life. Larger homes are often more spacious, and there are other benefits. A bigger house would allow for more living space for your family and will probably have more storage space for your belongings. A larger home is likely to put your family's needs first, allowing you to customize it around all of your wants. The step is to ensure that you get a reasonable price for your existing property. You might be thinking about selling your house fast, which can be a great way to go. The quicker you sell your old home, the quicker you can move into your brand-new house. Time is often the essence in this regard because there's so much to do, and any delays can be costly and stressful. Things become even more complicated with a family to support and new schools to enroll in.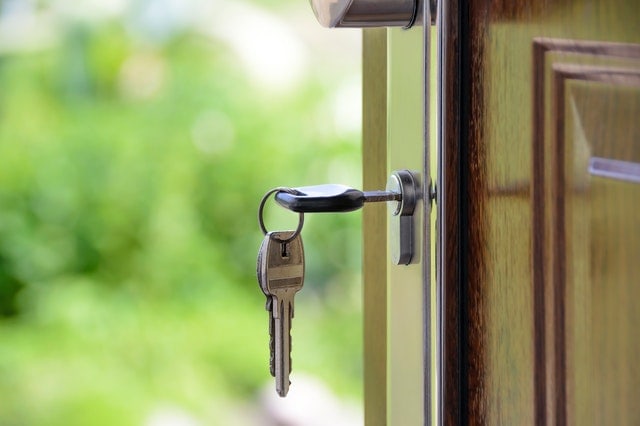 What You Need To Think About
Moving to a new house is a stressful event. And, if not properly planned, can cause all kinds of unforeseen issues. This compounds when you are going from a smaller home to a larger one. You will have many things to consider when moving, so you must come up with a proper plan.
Moving
Before deciding on a company, you should try to get several quotes and speak with them directly. A moving company can make or break your move, and choosing the wrong one can cause serious issues. There is nothing worse than finding that your belongings are smashed into pieces upon moving into your new house. You should also consider if hiring a moving company is worth the cost. If you are coming from a smaller home, you might save money by hiring a trailer and moving things yourself.
Packing
It can be hard to pack everything up and get ready for a move, especially if you're not used to moving. This part of the move is arguably the most challenging, as it involves extreme organization and discipline.
Get Rid Of Stuff You Don't Need
The first step is to dispose of or donate anything you cannot or don't want to bring with you. This could be old furniture if you are buying new, or clothing that has been hidden away in your closet that no longer fits. The critical point is that it is best to get rid of anything you don't use before packing. Additionally, it will also save you money on transportation.
[Read: How to Start Consigning – Tips & Advice for the Beginner Consignor]
Disassemble The Larger Items First
Furniture, cupboards, and beds should all be taken down and placed neatly together. These oversized items will often go first to your new home, and you can save time by getting it done as soon as possible. You should use sticky tape to attach all of the screws and bolts to the relevant items for bonus points. This way, when you go to reassemble everything, you won't have to search around for loose screws.
Eat All Your Food
Although it sounds a bit peculiar, you should ensure that you eat as much food as possible before the date of the move. By doing this, you will save space packing up food, and the stuff that spoils quickly can often cause the biggest headache. In other words, you don't want to pack a gallon of milk only to find that it has spilled over your belongings when you open the trailer.
Don't Pack Your Clothes
Well, you should pack them, but a great tip is to keep your clothing inside the drawers. You can remove the drawers from the cabinets, but keeping everything inside makes moving in a breeze.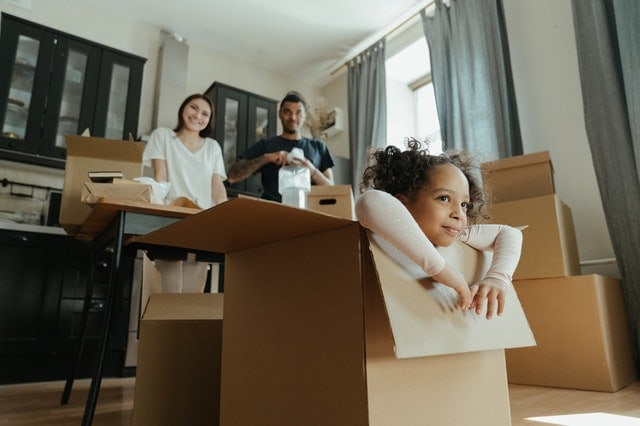 Will You Need More Furniture?
As a result of moving from a small house to a bigger one, you should carefully consider whether or not you will need to purchase new items. This could be new cabinets, beds, kitchen utilities, or anything else. If you plan carefully, you can even have the new objects sent directly to your new home. This is a massive time-saver and allows you to think about moving what you already own rather than how you fit more stuff into the removal van.
Decided On Key Rooms
Most homes revolve around a few key spaces, often the kitchen, bedrooms, and living rooms. When moving to a house more extensive than your previous one, you will need to determine which rooms are the most important and that you want to set up first.
Check How You Can Increase Energy Efficiency
It's easy to forget that a smaller space uses less energy, so you have smaller bills. However, when moving to a large home with more area to heat or cool down, your bills will inevitably increase. Therefore, it is a good idea to think about ways that you could increase the efficiency. Some things you can take into account include:
Solar panels
Insulation
Energy-efficient windows
Changing energy suppliers
Installing a wood fuel fireplace
Installing ceiling fans in each bedroom
Invest In More Cleaning Equipment
Just as a more extensive area increases your energy bills, it will also require more cleaning. This means that you will need to consider purchasing larger capacity vacuum cleaners and more cleaning items. This might even extend to the garden. If that is also larger, you might find yourself needing a more industrial lawnmower and gardening tools.
Moving doesn't have to be overly stressful as long as you have planned it out and remain disciplined. When moving up to a larger property, there are specific extra steps you need to take, such as ensuring you have enough items to fill out and that you can handle the extra space.
For more on this topic, check out the full Moving Tips collection
---