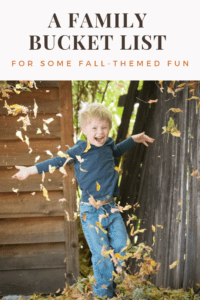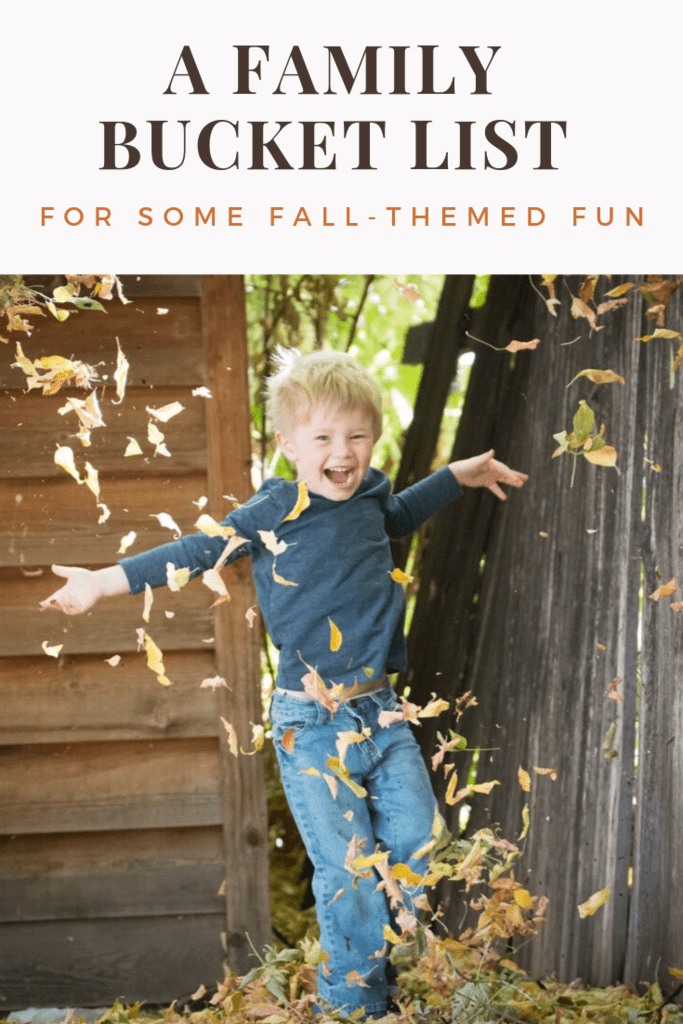 This article is written by Karissa Tunis
For more on this topic, check out the full Fall Fun collection
This time of year brings so many exciting changes and fall-themed activities! As the air begins to get a little cooler, the kids are finding their new routine back in school. Fall sports are in full swing, and just about everything is now offered in pumpkin spice!
I love this season, especially experiencing it here in the South. I am originally from Pennsylvania. And while autumn was lovely up there, it got really cold, very quickly. I felt like we had to rush to squeeze in all of our favorite things before we were bundled up from head to toe.
But here in South Carolina, we can enjoy fall and being outside for pretty much the entire season! This is why I felt inspired to put together this bucket list of 50 fun things to do together as a family.
This year, and especially this season, I encourage you to get outside and enjoy some fun new fall-themed activities! And enjoy creating some new memories together as a family!
50 Fall Themed Activities for Families
Jump in a pile of leaves.
Find your way through a corn maze.
Sign up for a Turkey Trot.
Go camping, or sleep in a tent in the backyard.
Attend an Oktoberfest event.
Take some new fall family photos. [Here's tips for what to wear!]
Shop for fall decor.
Go pumpkin picking.
Watch a football game. [Fall activity ideas for teens]
Go to a fall festival.
Shop for, or create your Halloween costumes. [Tips for budget costumes]
Decorate your front door. [20 free printable trick or treat door signs]
Read a Halloween-themed book.
Drink apple cider.
Make pumpkin bread.
Watch a spooky movie or Monster's Inc. [Check out these classic family movies]
Carve a Jack-o-Lantern. [Discover unique pumpkin decorating ideas]
Make a fall craft. [Tutorial for Jug-O-Lanterns]
Boo your neighbors.
Light a fall candle.
Go for a hayride.
Create a thankful tree.
Host a bonfire.
Toast marshmallows.
Make s'mores.
Go apple picking.
Decorate the fireplace mantle. [30 free fall wall art printables]
Bob for apples.
Bake some pies.
Drink something pumpkin spice.
Shop for matching flannel shirts.
Eat a candy apple.
Make caramel corn.
Host a murder mystery party.
Visit a haunted house.
Take a family walk. [Enjoy a photo walk together]
Read a pumpkin story.
Take a ghost tour downtown.
Volunteer to rake a neighbor's leaves. [50 simple ways to help others]
Take a hike.
Send a thoughtful card.
Knit a scarf.
Snuggle on the couch.
Enjoy a latte on the porch.
Attend a tailgate.
Snuggle by the fireplace.
Roast pumpkin seeds.
Make a fall-themed (or Halloween-themed) music playlist.
Create a Q-tip skeleton. [Here's the video tutorial]
Go Trick or Treating. [Important reminders for trick or treating safely]
Happy Fall Y'all!
---
This article is written by Karissa Tunis
For more on this topic, check out the full Fall Fun collection