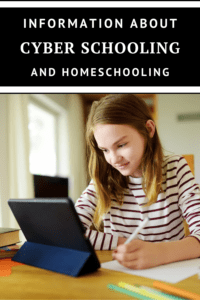 Information about Cyber Schooling and Homeschooling
While I am not currently homeschooling my children, I was homeschooled myself up until the 11th grade. I had a wonderful experience as a homeschooler, and the transition to public school was also very smooth! Cyber school was not really around while I was homeschooled. However, it started to become an option for my younger sister. So I actually do have a bit of experience in this realm as well.
I think there are a lot of great options when it comes to homeschooling – whether you consider the traditional route and curriculum, or whether you take the cyber/online school approach! Continue reading below for more information about Cyber Schooling and Homeschooling.
---
Education Options
This collection is created to shed light and answer questions surrounding different types of schooling and education. We are not trying to compare, but rather give you insight into the differences. Each family will need to make their own decision regarding what works best for their child and family. There are no "right" answers. It is an individual decision that needs to be made based on your student's individual needs, learning style, abilities, and resources. Read below for more information about cyber schooling and homeschooling.
Our goal of this Education Options collection is to allow you to dive a little deeper into the possibilities and opportunities around you!
Public | Private | Homeschool/Cyber | Montessori | Waldorf | Classical | Unschooling
Continue reading this article below, or click play to listen to this article being read to you!
---
Q:  What is your education philosophy?
The reasons for homeschooling vary a lot from family to family! But a common theme for homeschooling families is flexibility and personalization. Homeschooling is customizable for each individual child, which can be beneficial to a wide variety of students. The same concepts apply to online school options where a curriculum is more formally in-place. But students can still customize their own experiences.
There are also many different ways that you can approach homeschooling such as:
The philosophy of homeschooling may be different for each family going down this path. However, the goal is the same… customized learning for each individual student.
Q:  What are some similarities & differences in comparison to traditional schooling?
One major difference between homeschooling/cyber schooling and traditional schooling is the freedom for flexibility. A student can be learning at an accelerated level in some subjects, while working on improving in other areas at a slower pace. There is freedom to take on interesting extracurricular activities, pursue new interests, and take a very hands-on approach to learning.
Q:  How does a Homeschooling, or a Cyber school, education benefit the students?
Again… this goes back to each individual student. Some students choose to do homeschooling or online schooling after struggling in the public school system. Maybe they had dyslexia or ADHD that wasn't being supported. Perhaps they were highly gifted in one area, while struggling in another area; and it was difficult to fight for their needs. Maybe they simply wanted the freedom and flexibility to approach education in a different way.
As for me personally? Homeschooling allowed me to work ahead academically, without having to formally skip any grades. It allowed me to go to extra gymnastics practices to reach my goal of receiving a college scholarship. Also, it allowed me to do my school work from the couch after I had knee surgery, or when I would get sick. And it also allowed me to sleep in when my body needed it. It allowed me to be in control of my own work. I had my assignments, and when I was done, I was done. There weren't certain hours. It allowed me to maintain my love of learning.
Q:  What does a day in the life of one of your students look like?
When my siblings and I were homeschooled, our days often looked the same. My mom is very organized and did an amazing job of homeschooling us. She gave us structure and guidelines; while also giving us the responsibility of choosing how to best get all of our work done. We knew our assignments for each day. And when our assignments were done, we were done with school. This allowed for us to choose whether we wanted to do Math or History first. We could do our work outside in the backyard, inside at our desks, or even in the car on the way to a field trip or a simple trip to the grocery store.
We were able to work hard together. And then we were able to enjoy some downtime before heading off to our competitive sports.
Q:  How can families find more information about Homeschooling & Cyber School?
There are SO many resources online that can help you learn more about homeschooling. Figure out what will be the best fit for your family.
Below are some resources that will give you a great start:
Organizations, Legislation, and Guides
Forums
Support Groups
Our goal of this Education Options collection is to allow you to dive a little deeper into the possibilities and opportunities around you!
Public | Private | Homeschool/Cyber | Montessori | Waldorf | Classical | Unschooling
---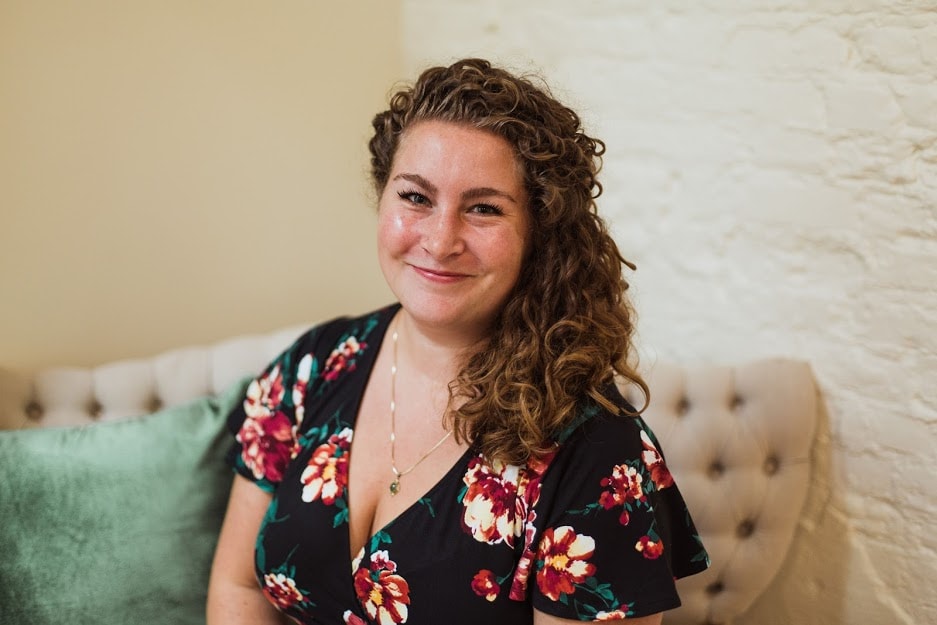 Co-Owner: Shari Medini
Shari Medini is the co-owner of the parenting website Adore Them. Her prior experience includes working as a marketing strategist and writer on multi-million dollar capital campaigns, website designs, advertising campaigns, and book launches. Shari's parenting articles have been published in dozens of publications; and she enjoys doing various speaking engagements. When she's not on her laptop, Shari can be found spending quality time with her husband and two sons exploring their hometown of Lancaster County, PA
Contact: Shari@AdoreThem.com
---