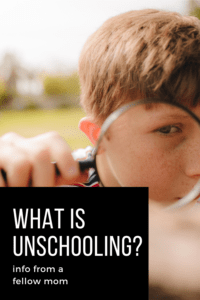 What is Unschooling?
Recently I did a Q & A with mom and Unschooling expert Andi Lambert. Andi is homeschooling her two boys, and yet she does not use the typical homeschool curriculum. Andi instead chooses to Unschool her children. Unschooling is a completely different way of teaching. Read below to learn more about this unique way of education and learning.
Q:  What is the Unschooling educational philosophy?
My unschooling philosophy is above all, child centered.  I believe real world experiences can create a richer learning environment and that studies should be interest led and student driven.
---
Education Options
This collection has been created to shed light and answer questions surrounding different types of schooling and education. We are not trying to compare, but rather give you insight into the differences. Each family will need to make their own decision regarding what works best for their child and family. There are no "right" answers. It is an individual decision that needs to be made based on your student's individual needs, learning style, abilities, and resources. Read below to learn more about Unschooling.
Our goal of this Education Options collection is to allow you to dive a little deeper into the possibilities and opportunities around you!
Public | Private | Homeschool/Cyber | Montessori | Waldorf | Classical | Unschooling
---
Q:  What are some similarities and differences in comparison to traditional schooling?
I'm not sure there are any similarities! Unschooling is vastly different from traditional schooling.  We don't do any tests, worksheets or busy work of any kind.  Instead of the teacher telling the student what they will be learning, the student tells the teacher what they would like to learn.  There are no set learning times or limits.
The best thing about unschooling is the absence of rushing.  I'm not concerned with fitting in six subjects a day or meeting arbitrary curriculum requirements.  There is no stress, and plenty of time to really delve into material and immerse ourselves into the subject at hand.  We may take a full two weeks to fully learn about tides and moon phases.  But instead of just touching on a subject briefly, to be tested, and then move on; we get a fuller understanding that will last long term.
And if we want to take two weeks to focus on mental clarity and physical health, that is not eschewed but encouraged!  Those times might include focusing on nutrition and spending the days at the beach or traveling, which provide mental and physical boosts that not only improve overall learning capacity, but are full of natural learning opportunities as well.  I believe those breaks are vital to life-long learning.
Q:  How does Unschooling benefit the students?
Students have unfettered ownership over their learning.  They are invested in their learning outcomes and their high interest increases retention of material as well as understanding.  The alleviation of stress factors creates calmer, more confident learners.
Q. What does a day in the life of one of your students look like?
My children wake on their own and together we prepare breakfast, as we do with all meals.  The real life experience of cooking involves math, reading, time management and an understanding of nutrition that they will need throughout life.  We have usually discussed what they would like to learn for the month, and we'll choose an activity that reflects that interest.
YouTube
For example:  My son has a high interest in animals, so one of his long term projects includes his YouTube channel, where he creates informative videos about animals and conservation.  The YouTube channel alone has provided a rich learning experience. Science and social studies are easily equated with animals and the environment, math is taught as it pertains to views/earnings/ad rates/demographics/etc. There's a lot of math involved if he desires to be successful. Reading and language are a part of every facet. Creating the videos involves script writing, communication skills, storyboarding, etc.
It has also led to many speaking engagements and interviews outside of YouTube.  Those unique opportunities have provided an unparalleled real life education on the impact of preparation, confidence and clarity.  It's amazing how much can be accomplished in life if one can convey their ideas with confidence and clarity.  That's a lesson we learn daily!
Practical activities
A short term activity might include grabbing a pair of binoculars, our bird identification guide, and a picnic lunch.  We can spend the better part of a day sitting in the grass and walking the birding trails, identifying birds, talking about species classification, migratory patterns, weather influence, etc. If there are any errands or household tasks to be handled, from grocery shopping to doing taxes, the children are directly involved.  I want them to not only be comfortable, but also fully prepared! I also want them to have realistic expectations of how adults communicate and navigate the world around them. This way they are confident and productive once they are on their own. We're also part of local unschooling groups so the day often involves a social meet-up or field trip.  Our days can vary greatly from one to the next.
Q:  How can families find more information about this style of learning?
I include snippets from our unschooling journey on my blog and there are many others who blog about unschooling as well.  I've found unschooling facebook groups to be a wonderful source of shared energy. Those groups are a fantastic resource for anyone thinking about or wanting to know more about unschooling.  The biggest obstacle when thinking about unschooling, is setting aside other people's expectations.  You have to trust your own instincts and your own judgement as to whether your kids are happy, learning, and thriving while unschooling.  Mine sure are.
Our goal of this Education Options collection is to allow you to dive a little deeper into the possibilities and opportunities around you!
Public | Private | Homeschool/Cyber | Montessori | Waldorf | Classical | Unschooling
---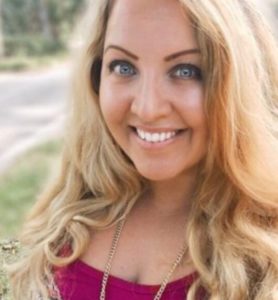 Featured Contributor: Andi Lambert
I'm a mom of two boys (one with special needs), I homeschool, my husband and I are currently remodeling our entire home by ourselves, I work as an interior designer, I film and produce a youtube channel, and I write…….so I'm pretty busy!  But busy does not have to feel hectic and stressed.  I'm always looking for ways to make my day flow better, to slow down, to take time for myself, to fully immerse myself in life without feeling overwhelmed.  I started small and found that even little things contributed to my overall sense of peace.
---