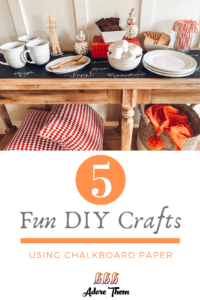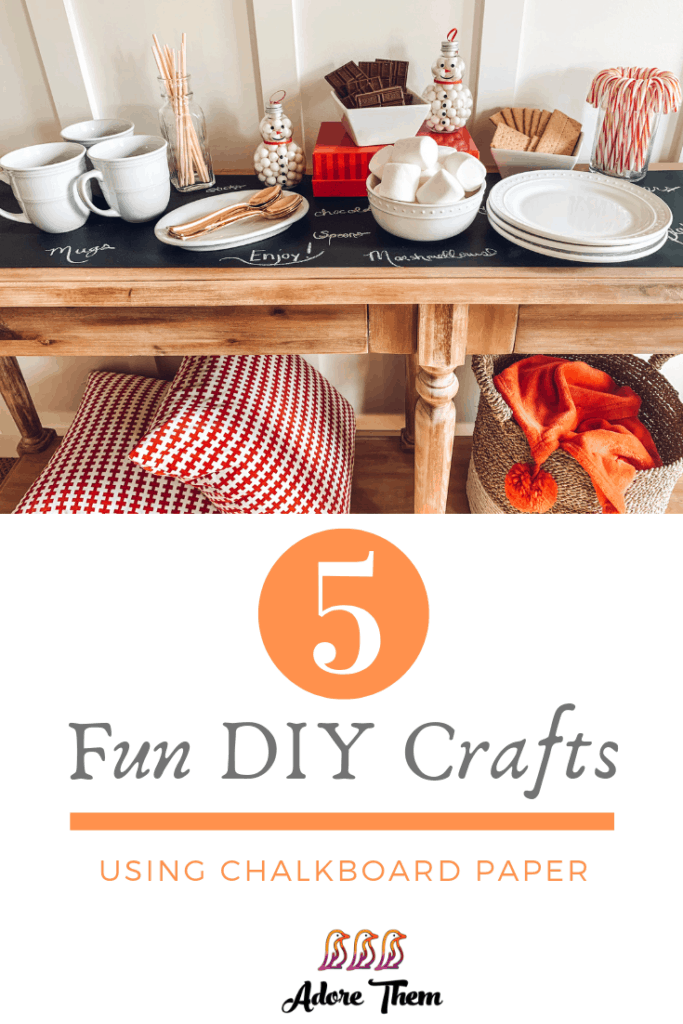 Simple DIY crafts are perfect for keeping your kids busy when stuck indoors. Try these 5 fun DIY crafts using chalkboard paper, or turn it into the perfect photo prop!
During the winter months I am definitely a hibernator. Preferring a cozy fire, warm drink, and reading the latest best seller. My kids are completely opposite and go crazy for the snow!
To keep busy in the cold season, I tend to do a lot of DIY's that involve indoor painting and room designs. But I save our builds and bigger DIY's for when the weather is warm.
This means I try to save money during this season to splurge when room renovations begin. Keeping the kids entertained on a limited budget, I search dollar spots for simple items that can be utilized in multiple ways. Target's dollar spot had the perfect low cost, high quality craft for just $3!
---
This article is written by Pamela Rineer
For more on this topic, check out the full Siblings or DIY Projects collection
---
DIY Crafts Using Chalkboard Paper
Chalkboard paper has a multitude of uses and comes in a substantial roll. Here are a few fun ways we've been using chalkboard paper.
Chalkboard Table Runner
Using the chalkboard paper, create a table runner and scribe the items in the buffet. It was perfect for our hot cocoa and s'mores party. You can also use it to identify dishes on a buffet, name place settings at a sit down dinner, or a fun alternative to a place mats for kids! Let your children jump in and help you set the scene, or let the kids plan their own sibling party!
Chalkboard Paper Doodles
Create a doodle and place it in a frame. Perfect for kid drawings, displaying wifi passwords for guests, and little notes for loved ones. Your kids will surely enjoy leaving notes for each other!
Chalkboard Paper Banners
Chalkboard banners allow you to celebrate every occasion from birthdays to season's. Add hearts for Valentines, egg shapes for Easter, or paper snowflakes for winter like pictured. The possibilities are endless! Let your kids get creative and design away!
Chalkboard Paper Photo Booth
Let your kids take the lead and create a fun photo booth! Make chalkboard photo booth bubble signs by adding a chopstick or small dowel as the handle. Instead of using art paper on your craft roll, attach the chalkboard paper and see what fun creations await. Another fun idea would be to have your child lay flat on the chalkboard paper while you, or another sibling, traces their entire body. Use chalk to color in their face and clothes.
Chalkboard Wrapping Paper
Chalkboard paper also makes beautiful wrapping paper. Keep it simple, use twine for a bow and a bit of greenery from outside. Or, have your kids draw a picture on the chalkboard paper, and then use it to wrap the present to create a one of a kind keepsake. Here are 5 adorable DIY gift wrapping ideas for kids.
I encourage you to get creative and let your children explore together! Challenge them to see how many uses they can find for this one inexpensive item. Not only will it inspire teamwork, but it will also provide hours of endless entertainment! Now go enjoy some quality family time and try out your own DIY crafts using chalkboard paper! Enjoy!
For more on this topic, check out the full Siblings or DIY Projects collection
---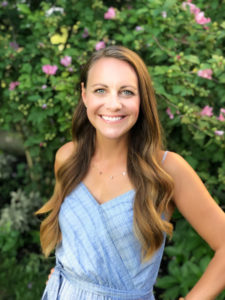 Featured Contributor: Pamela Rineer
Pamela Rineer lives in Lititz, PA with her husband, two boys, and very large goldendoodle. With a love of real estate, design, and money management she began renovating their homes on a budget. Now, settling into their fifth house, she shares simple DIY's for all things home.
---